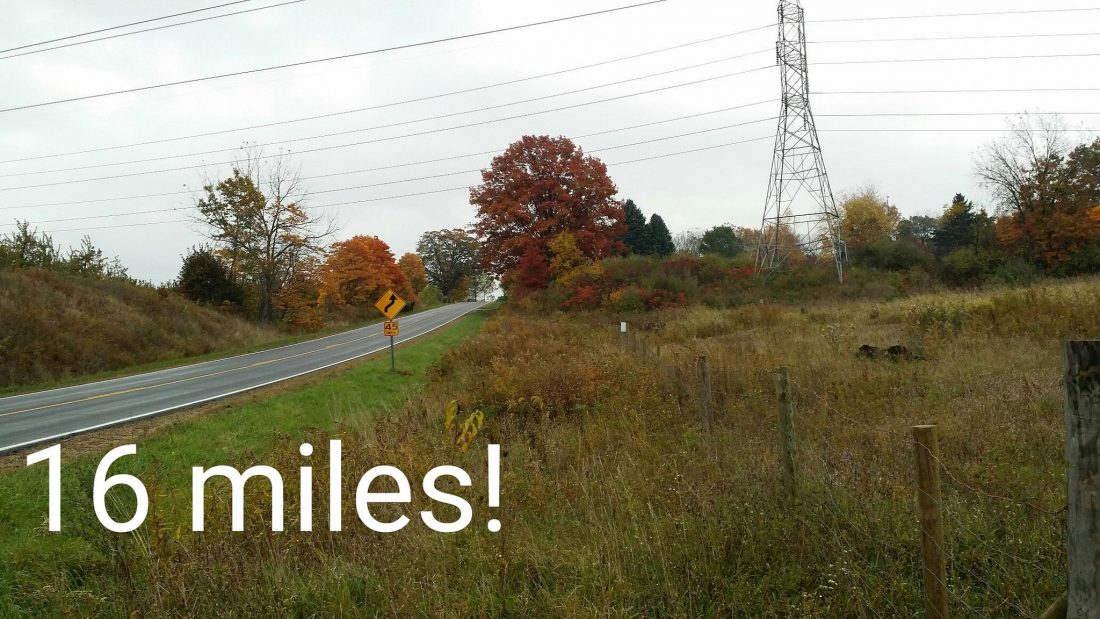 On Saturday, I had my longest run EVER, 16 miles! I saw the number on the training plan and thought, "There's no way I can run that far." But I did! On hills and in the drizzle, no less!
People at work think I'm crazy. They say, "I could never be a runner."
I say, "It's easy, just download a plan and follow it."
They laugh.
Of course, there is a little more to it than that. I forget all the things I Googled and asked and figured out by trial and error. So I decided to put together some of the things I wish I'd known when I started.
Get good shoes. And by good I do not mean "fashionable." Go to a legit locally owned running store and have the cute guy behind the counter help you. They might do a gait analysis. They might have you walk in front of them. But they will definitely help you figure out what kind of shoe you need. Be prepared for sticker shock. Tell yourself that at least it's cheaper than physical therapy. Once you find a shoe that works well for you and run in it awhile you can look online for deals; when you're just starting out splurge a little.
Don't wear cotton next to your skin. You can get wicking stuff at Target, Kohl's, etc. It doesn't have to be expensive, but you definitely don't want to chafe!
Find a plan. Yes, you can just go out there and run. But a plan has theoretically been developed to help you improve the most with the least likelihood of injury. Over the years Couch to 5K has helped me get started several times. You can download an app on your phone that will give you the walk/run intervals. Once you are able to run a 5K comfortably (yes, that sounds funny but you will get to that point) you can find training plans for just about any distance for which you'd like to run. I have used Hal Higdon's programs for the half and full and they work for me.
Don't worry about speed, or even if you're "running." When I first started the couch to 5K I did the running portion WAY too fast. I was completely out of breath and people who were speed walking passed me easily. Talk about discouraging! But then I figured out that I didn't need to go out 100%. I slowed WAY down on the "run" part, and lo and behold I was able to finish the whole thing. After I started increasing miles the speed came on its own. I added hills and speed came even more. In your first year of running don't worry about "speedwork." Just get the miles in.
Trust the plan, but trust your body more. Every time I see a mileage increase on my training plan, I think there's no way I can do that. Turns out I'm not alone. But I figure the people who put the plan together know more than I do, so I just try it and have been able to accomplish the goal. That said, on one of my first double digit runs my hip started hurting like crazy. I tried stretching to no relief. I decided to walk the rest of the run until I could ask the other runners in my group and Google what was going on. I could have run through the pain but I knew enough not to risk injury. Only after I figured out it was an inflamed muscle that I should ice but was OK to run on did I resume running.
Enjoy yourself. Figure out what you love about running. For me, it's music and getting in the outdoors. I love the scenery and wildlife. For my husband, it's about the numbers and running in a group with a pack. And if you hate every minute of it? Go try Zumba or something. Because getting up early on Saturday mornings to run for a few hours is not something most of us will do because "it's good for us."
Are you a runner? If so, what tips for beginners do you have to share? Thinking about running? What are your questions?