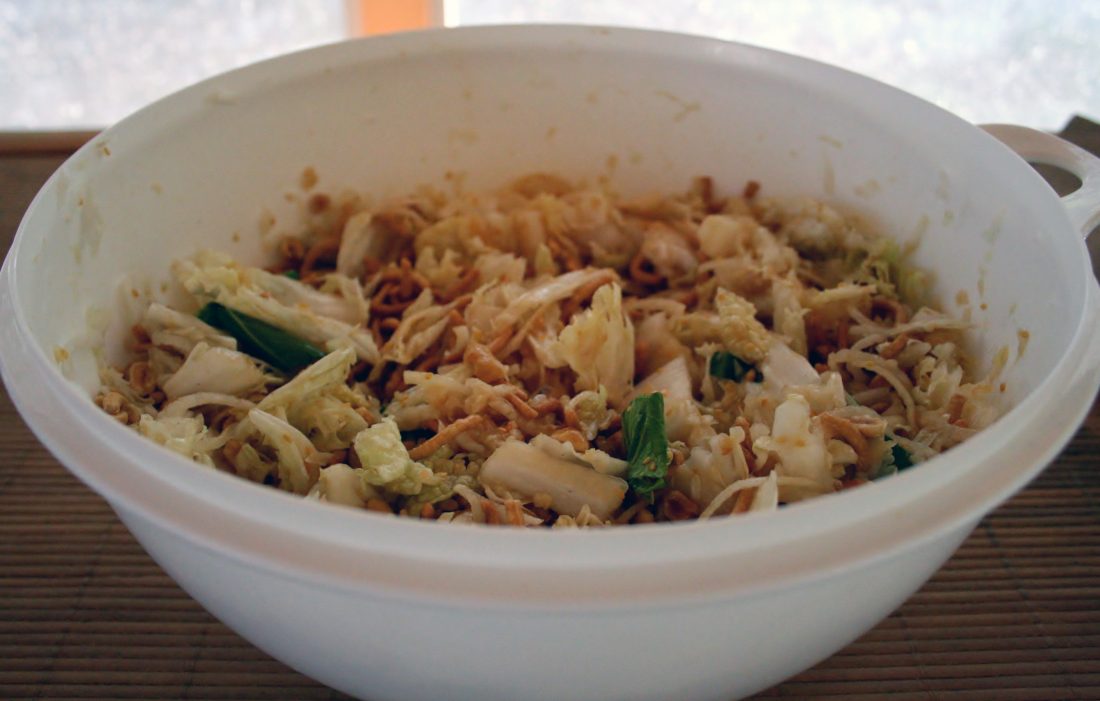 I remember the first time I got a Napa cabbage from my CSA. It was HUGE! And what the heck would I do with it? I used some in stir fry, some in salads; it's really quite versatile.
I received one in my latest CSA pickup from Groundswell Community Farm and one of the workers asked what I would do with it. I told her I wasn't sure, there were so many options! But that this Asian salad recipe is one of my favorites. It's perfect for potlucks!
What is your favorite thing to do with Chinese cabbage?