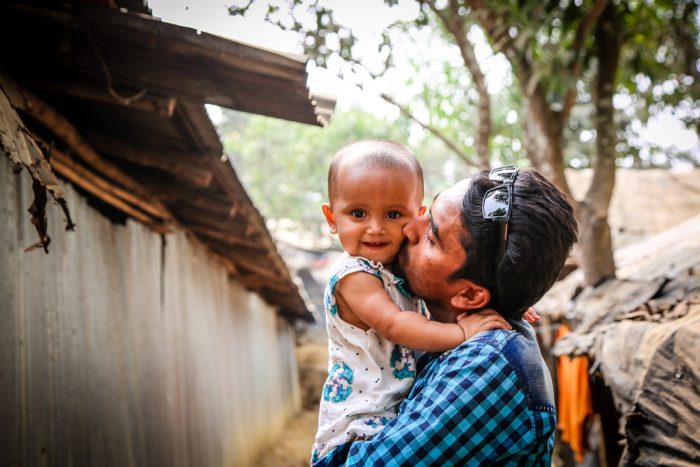 With the double marathon three weeks away, I'm starting to get the pre-race jitters. It doesn't help that this past weekend I was rained out on the trails, and the weekend before THAT I just wasn't feeling it and ended up walking most of the 19 miles of what was supposed to be a 30 mile training run. And weekday runs? What are those 😉
I am traveling this week and next week is a taper. I have a planned nighttime marathon training run this coming Friday so I am going to just make the best of it and trust that all the training I did before will carry me through.
There are days that I wonder why I signed up for this. Who DOES that, run 52.4 miles?
As I was contemplating that question last week I was at a board meeting where I heard about the Rohingya refugee crisis and that people have had to walk for days just to survive, I decided to dedicate this run to them. Some of the stories are truly horrifying, and it reminds me of the genocide I learned about when I visited Rwanda a few years ago. Except this is happening NOW.
As I run, I will be thinking especially of Arif and Sharin.
"We walked 16 days to get to this refugee camp," Arif shared with World Renew.
When Sharin was just 3 months old, the military started firing rocket launchers into their village in Myanmar. Arif and his wife ran into the forest with their infant daughter in order to survive. "We were so hungry. We lost everything we owned including our home, land, and business." Arif describes their life in Myanmar, "we have been persecuted for many years. They don't want us to live there. They make it difficult for people to get an education." He dreams of his daughter becoming a doctor. "I just want to do whatever I can to help that dream become true. I want to give her a better education than I ever had. I want her to live in safety as a citizen of a country that wants her."
Help me raise money to provide community kitchens and health, nutrition, water, sanitation, and hygiene sessions for Rohingya women and children! I truly appreciate any support you can provide. It will benefit an amazing cause!
For more fitness inspiration be sure to check out these running link ups: The Weekly Wrap hosted by hosted by HoHo Runs and Wendy from Taking the Long Way Home and Tuesdays on the Run with Patty, Erika, and Marcia!