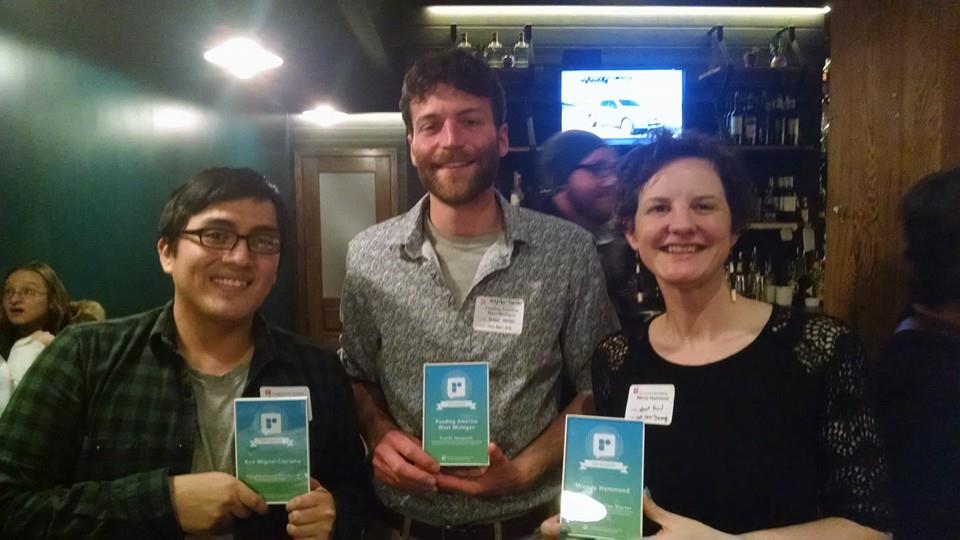 What a crazy week it was!
Last Monday DH and I attended the Excellence in Citizen Journalism Awards for The Rapidian, a hyperlocal online citizen-run media outlet. I was excited to win the Top Conversation Starter Award for my piece on Six Locally-Owned Alternatives to Trade Joe's. Not only was it fun to reconnect with friends and meet new ones, but the event was at Luna Taqueria and Cocina. If you are ever in Grand Rapids, MI, you MUST give it a try!
On Tuesday I went for a 7 mile run and was able to get a 10K PR, even though the roads were kind of slippery.
It was also on Tuesday that we found out DH's mom had to have surgery on an infected toe. Turns out she had a blood infection too and is expected to be in rehab for a couple of weeks. Lots of family dynamics at play.
On Wednesday I decided to give my knee a break from running. I figured out that my very stylish over the knee boots were causing me to walk funny, which in turn was irritating my knee. I had a quick meeting with Shawn about promoting The Local Feed, a local radio show. Then I decided to try a nourishing infusion to get back into herbalism.
It turned out to be quite good! I used a cup of comfrey with a bit of peppermint to a quart of boiling water and let steep overnight. I've been having it every day since, alternating between comfrey, oat straw, red clover, and nettle. I've also been drinking kombucha regularly. The combination of time, herbs, and kombucha seem to have gotten rid of the cold that I had last week.
On Thursday I decided to continue to give my knee a rest as it was still bothering me.
Friday we went to see Troy's mom and had sushi afterwards.
Saturday was an errand and play in the kitchen day.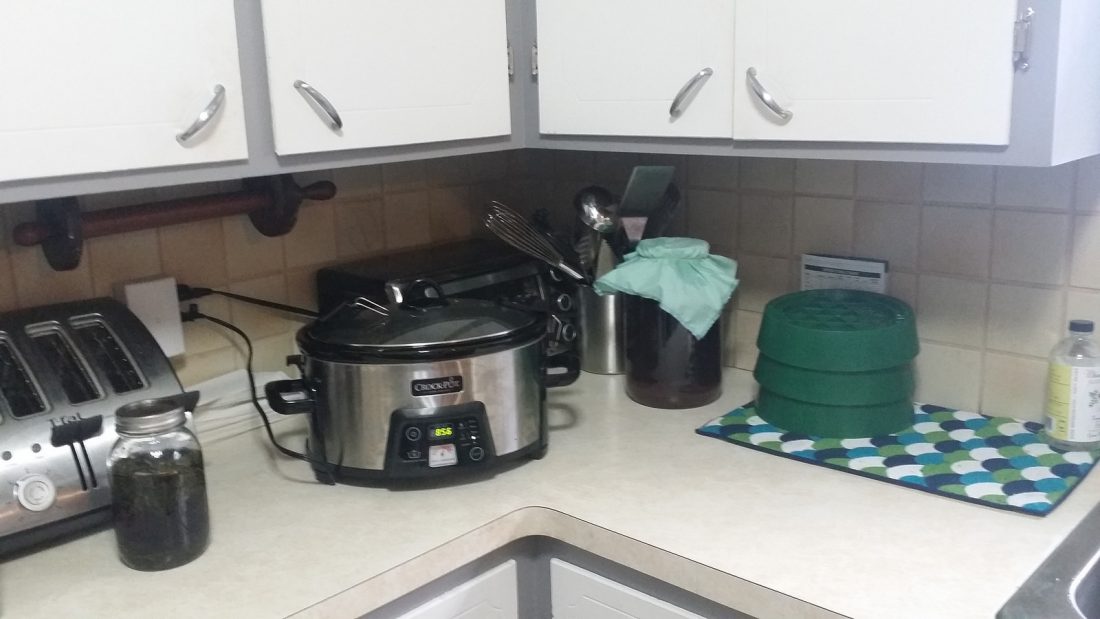 Finally, yesterday, I did a 10 mile run despite my knee hurting. It was a beautiful day (in the 40s!) and I just had to get a double digit run in before the end of the month. I've since decided I should probably give it a rest this week. So expect some more crafting and kitchen posts!
I really hope my knee gets better as I want to get a sub 30 minute 5K at the Irish Jig in mid March. In the meantime though, I'm having fun playing in the kitchen.
How was your week?
This post shared at Weekly Wrap and Weekly Chase