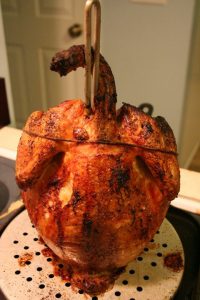 If you're a regular reader of this blog, you know that cooking and eating simply, locally and in season is one of my passions. We're about 2/3rds of the way through this series, so now would be a good time to recap.
First, we defined what we meant by "simple," using Doris Janzen Longacre's 5 Life Standards:
Then we applied those principles to the following areas:
Money and Stewardship
Homes
Homekeeping
Gardens,Farms, and Markets
Today we're focusing on the area of Cooking and Eating. I think that everyone knows there's a huge continuum between what would be ideal (growing all food organically, making everything from scratch) and what is definitely UNhealthy (eating Twinkies all day every day, for example). It's a matter of balancing what we can afford, what we have time for, what is just, what takes into account a global perspective, what nurtures those we love (while still being able to spend time with them), respects the environment, and isn't sucked in by our culture's consumerism.
Tips for Simplifying Your Cooking
Here are some of the tips I've learned over the past couple of years as I've learned to cook. I'm sure you have many more – please add your ideas in the comments!
don't be afraid to substitute. Not only does this save money, but it decreases stress. One of the things I love about Simply in Season is it gives lots of substitution ideas. Mark Bittman is another author who frequently provides substitutions in his recipes.
don't be afraid to cook without recipes. Simple is good! One of my favorite breakfasts is scrambled farm fresh eggs with homemade toast, butter, and fair trade coffee with raw cream in it. Oh my word, I'm in heaven.
do what you can, and be at peace. I have friends who grind all their own flour, grow all their vegetables and livestock, do their own butchering, render lard, maintain beautiful kefiir, kombucha, and sourdough starters, and still have time to homeschool and blog full time. I am not wonderwoman. My best effort is all I can do.
eat less meat. I am doubtful I could ever become vegetarian or vegan like some of my friends, but I do love meatless meals because it's so much faster to cook when you don't have to thaw and cook a big hunk of meat.
use appliances. Dishwashers, slow cookers, pressure cookers (although controversial), are beautiful things.
don't forget the freezer. If you don't have time to can, freezing is a very fast way to store everything from parsley to berries to soup. Make extra batches of breads, soups, etc. when you do have time to cook. Some people, like Once A Month Mom, are so organized they can do just one cooking day a month!
establish a routine. I once read that you should be in your kitchen every day, and at the time I thought that was nuts but now I see the wisdom in it. You're much likely to remember that half of an onion that you used the night before and to catch things that are about to go bad. I also have a baking day routine where I start the bread dough, then while it rises I do laundry, then on the second rise I catch up on the event calendar on my other blog. Multitasking is key.
meal plan and make shopping lists, if possible using a program like Living Cookbook Recipe Management Software (affiliate link). It definitely makes my life easier!
buy as much as you can outside the grocery store. Network for sources!That might sound counterintuitive, but getting veggies from a CSA and milk and eggs through a herdshare arrangement have really helped me understand where food comes from, and to cook more. Shopping becomes sort of a scavenger hunt, which is why I created my website Eat Local, West Michigan – to keep track of those little tidbits like who has grassfed beef for sale, which store carries local beans, etc.
Eating Out
I have a sordid confession to make. When DH and I were talking about expenses the other day, he told me that we spend around $200 a week on eating out. Sometimes as much as $300. I about crapped my pants. (Yes, I'm horrible at keeping track of money). This is an area that we REALLY are going to try to crack down on. Locally-owned businesses or not, that is way too much eating out.
When we DO go out, we try to avoid chains and find restaurants that source locally. Your local Slow Food chapter or localharvest.org is a great resource for finding such establishments.
Why is that important? I've learned over the past year that many restaurants don't cook the food they serve. It arrives frozen from a huge warehouse somewhere and they just microwave or deep fry it. Which is neither just, nor environmentally friendly, nor particularly tasty.
So what are YOUR tips for cooking and eating simply?
This post shared with Pennywise Platter Thursday, Simple Lives Thursday, Frugal Friday, Monday Mania