­­­­­­­­­­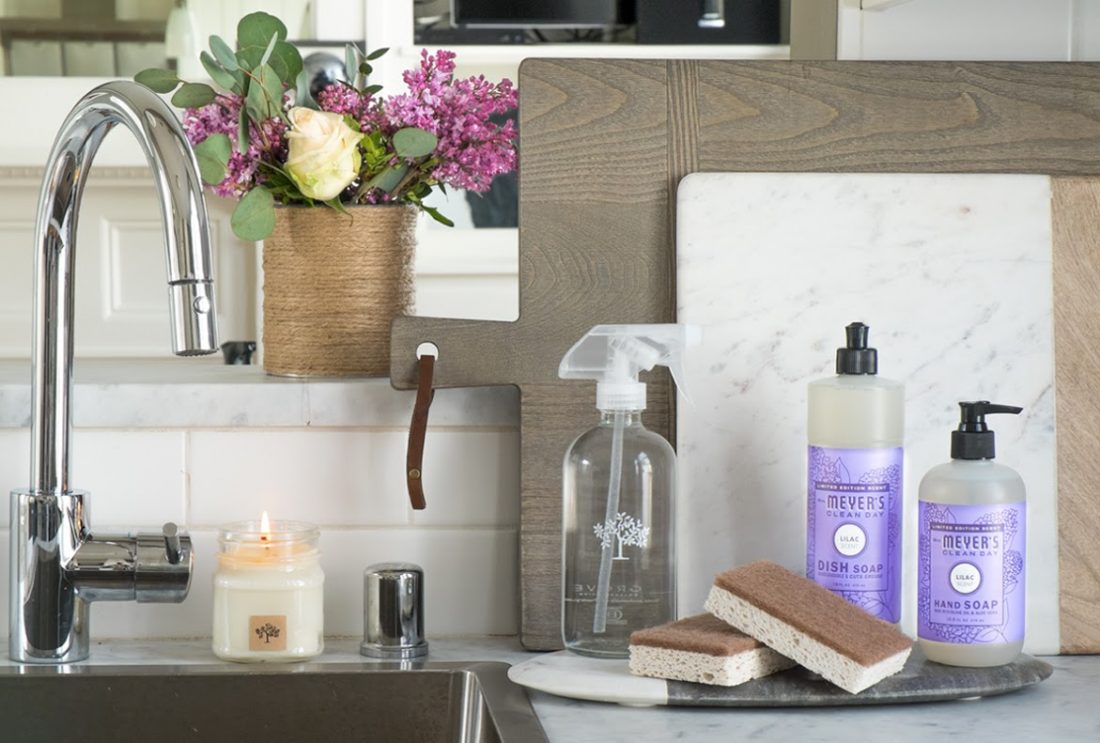 Quick reminder: Today is the last day to get your free Mrs. Meyer's Spring Cleaning Kit from Grove Collaborative ­­ don't forget to sign up!
Show your home (and the planet!) some love. 
As I make my way through spring cleaning, I'm absolutely loving the smell of fresh flowers wafting through my home. Mrs. Meyer's spring scents really capture fragrant peonies (my favorite!) and lilacs, making my usually dreaded annual cleaning, enjoyable.
That's why Grove Collaborative and I have put together this fantastic Mrs. Meyer's offer just for you.
Here's what's in the kit:
Mrs. Meyer's spring seasonal hand soap
Mrs. Meyer's spring seasonal dish soap
Grove Collaborative glass spray bottle
Grove Collaborative walnut scrubber sponges
That's a $27.34 value!
When you sign up for Grove Collaborative using this affiliate link and spend at least $20, you'll get the spring cleaning kit for free. If you're already hooked on Grove Collaborative, you'll receive their beautiful glass spray bottle.
A free gift for you. A fresher home. A cleaner planet.
The offer ends today and it's going fast, so don't forget to sign up.
Claim your spring scents for a fresher home!
Happy spring cleaning!