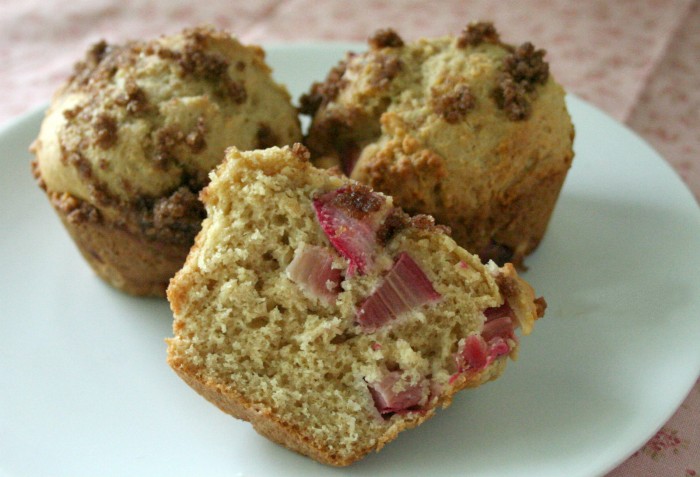 The rhubarb in my yard is a couple of years old, but still not producing a bumper crop. Three little plants have a couple of stalks. It still makes me happy to see them growing, though.
Rhubarb reminds me of my Grandma Leep. In the spring after church we would go to the garden after having coffee and cookies and pick a stalk to chew on. I can't believe I was able to chew it, but my sisters and I LOVED the sour taste.
When I was in Honduras a few years ago, one of the staff asked me what rhubarb was. One of their Canadian work teams had wanted to cook a Dutch Canadian dinner for their Honduran friends and rhubarb pie was on the list. However, they could not find it anywhere in Honduras. I tried to explain that it was sort of like pink, sour celery, but my description did not do it justice.
It was fun combing through the archives for rhubarb recipes that I posted on The Local Cook. Below are some of my favorites. I hope you will be inspired to try one or two in order to really savor spring.
Sweet Rhubarb Recipes
Rhubarb Syrup + Farm Girl Cosmo
Shortcake with Rhubarb Conserve
Savory Rhubarb Recipes
Slow-Cooked Lamb with Rhubarb (Pressure Cooker Option)
Pork Chops with Rhubarb Compote
Are you a rhubarb fan? Comment  below!