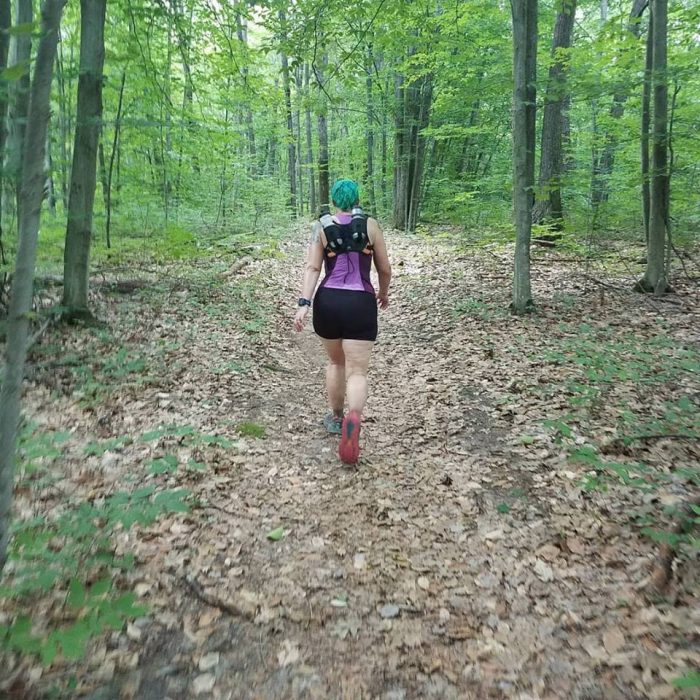 I just realized that it's been three weeks since I started 100K ultra training with an online running coach. I've had lots of people ask me how it's going, so that is the focus of this week's running post.
In a word, it's been GREAT! It is so nice not having to think about a plan or figure out what to do for cross training or how to juggle runs around my crazy schedule. I just log in to Final Surge and there is my workout for the day. Heather loads them up every week after a quick check in to see how things went the previous week.
I've also noticed that I am MUCH more consistent. In the past, I relied mostly on my long run to prepare for ultras. Last week my legs were really feeling the fatigue and I asked DH if it was normal to have achy legs. He laughed at me and said yes, what did I think a taper was for? I don't know, to skip runs before a race without feeling guilty? Haha. It's also harder to skip things because I just don't feel like it. Last Wednesday on the way home from work I said to myself, "I am so sick of running! It's so hot! And I'm sick of doing all these d@#N planks!" Yet as soon as I got home I changed into my clothes, did the run, and followed with planktime.
Heart rate training has also been interesting. I feel like I run so slow (even slower than my normal turtle self) to stay in zone 2, but at the same time I've learned things about my body and the way it responds. For example my heart rate lowers when I run slowly vs power walk up some grades of hills. I've also noticed that my speed is increasing slowly but surely. DH noticed it on Thursday when we were running in zone 2. He encouraged me to keep with it.
I want to point out that it's not like I haven't had a running coach before. Coach Woj is our running club coach and he does a great job of offering marathon training plans, 5K plans, speedwork, etc. It's just that our club is very much geared towards road marathoners, not really trail ultra runners. At some point I will look into integrating our club speed sessions into the speedwork that my online coach gives me, but for now it's nice to do things at my own pace rather than try to keep up with the group.
Here's what last week looked like:
Monday: Core workout
Tuesday: 4 mile speedwork, body weight workout
I hit a new max heart rate during the speedwork!
Wednesday: Easy 4 miles, core workout. I went to a park I haven't run in awhile and saw a huge woodchuck run up a tree! Also saw tons of birds and rabbits.
Thursday: Plan called for six miles with surges. DH and I went to the Ravines and had fun looking for unmarked trails. Saw a snake. Starting to get used to them. Followed with strength training.
Saturday: We were camping north of town and it was HOT! Heat advisory, heat index 110 degrees. We decided to do a hike and after 10 miles I was done. DH went on for a bike ride and regretted it. I was supposed to do 19 miles and then another 8-10 on Sunday, but after conferring with my coach we decided it would be OK if we just called it a cutback week and try again next weekend. Not worth heat stroke!
Overall, great week! Trying not to feel guilty about taking a break because of the heat.
For more fitness inspiration be sure to check out these running link ups: The Weekly Wrap hosted by hosted by HoHo Runs and Wendy from Taking the Long Way Home and Tuesdays on the Run with Patty, Erika, and Marcia!