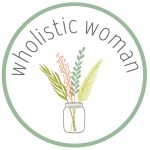 Welcome to Wholistic Woman, where we strive for balance, not perfection. You'll find health & fitness tips, recipes, the occasional doable DIY project, and posts about travel, soul care, gardening, and creative entrepreneurship.
In case you're wondering, no, "Wholistic" is not a typo! Wholistic and holistic are words that are interchangeable, though holistic is used more often when referring to holistic medicine and wholistic when referring to a philosophy of life.
My husband and I had bariatric surgery in November of 2014, and between the two of us we've lost 250 pounds. We used it as a jumping off point for a renewed commitment to a healthy lifestyle.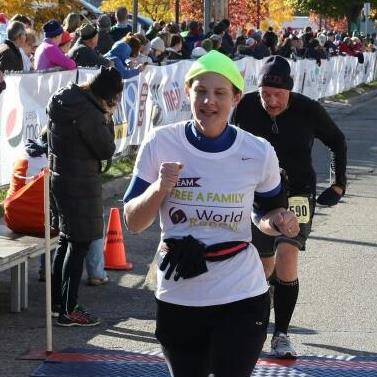 People look at the photos or know me in real life and comment that I'm an inspiration. However, I don't want people to be inspired by the numbers. I want people to be inspired by the fact that
I, someone who has started and stopped the Couch to 5K program more times than I can count, completed my first marathon in April 2016 and am training for a 50 mile ultra trail run in 2018! Even though I

 failed my first attempt at a marathon, I didn't give up and LOVE running now.

Compared to most people (especially those in the bariatric community) I feel that I have a relatively healthy relationship with food. I give most of the credit to my

holistic health coach

. It has taken a lot of hard work to get to this point. I had to give up The

Local Cook

persona as it was creating too much pressure and guilt, which is not a healthy place. I blogged as The Local Cook from 2009 – 2014, which is the length of my first marriage!

After going through a divorce and foreclosure, dating lots of frogs on Match, I met and married DH. He is the love of my life. I feel that that experience taught me what is truly important in life. It is this perspective that I hope to convey to my readers and other women.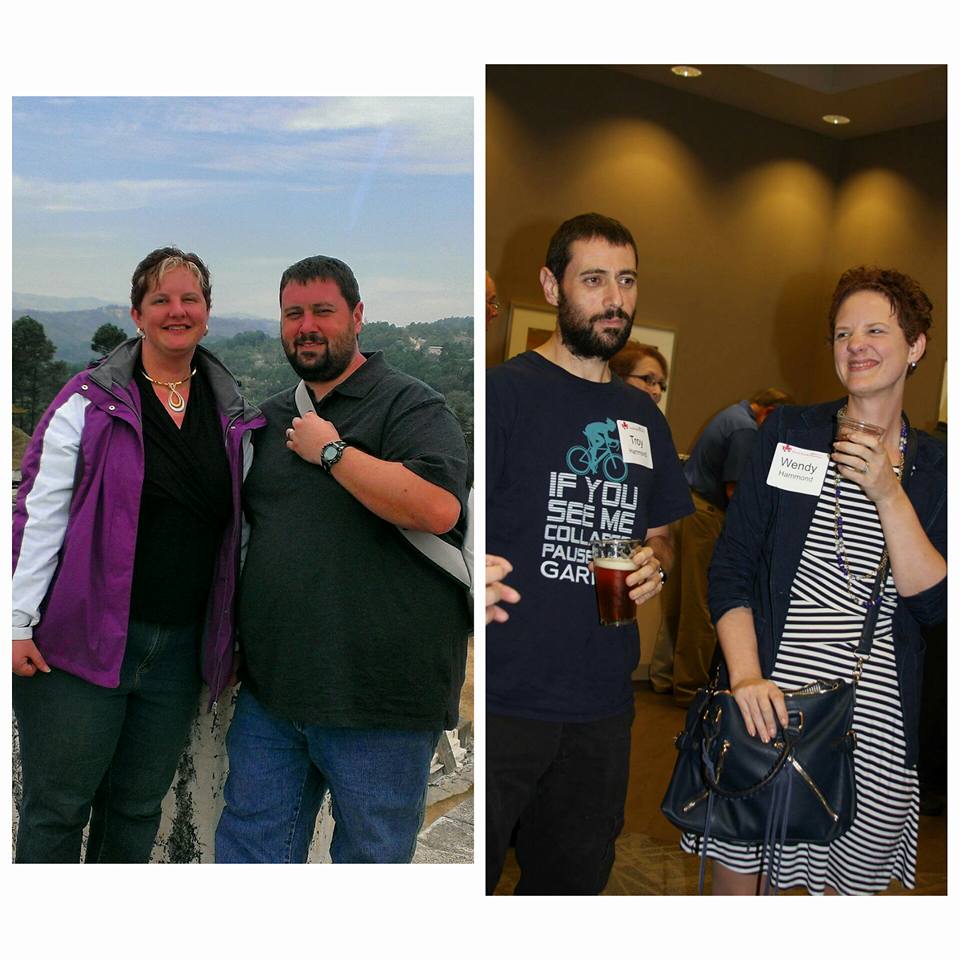 "If God gives such attention to the appearance of wildflowers—most of which are never even seen—don't you think he'll attend to you, take pride in you, do his best for you? What I'm trying to do here is to get you to relax, to not be so preoccupied with getting, so you can respond to God's giving. People who don't know God and the way he works fuss over these things, but you know both God and how he works. Steep your life in God-reality, God-initiative, God-provisions. Don't worry about missing out. You'll find all your everyday human concerns will be met.

"Give your entire attention to what God is doing right now, and don't get worked up about what may or may not happen tomorrow. God will help you deal with whatever hard things come up when the time comes."

~ Matthew 6:30-34, The Message
It is for this reason that the recipes, running updates, reflections and occasional craft, fashion or gardening post will be simple and encouraging. I'm not Martha Stewart, I'm not some fitness guru, I couldn't care less if you are a vegan or soak your grains, and they can pry my coffee out of my cold dead hands.
Not only do I struggle with balance–me, with a full time job that requires frequent travel and a blog and consulting business on the side–but I find that others struggle with it too. Single, married, kids, childfree, working, in school . . . why do we think that we have to have Pinterest-worthy lives? And how do I remind myself and others that we actually DON'T need to have a six figure income and 10 children that we homeschool and chickens and cows and a garden that supply all our food in the backyard?
Through Wholistic Woman I hope to help you find a life in balance that brings joy.