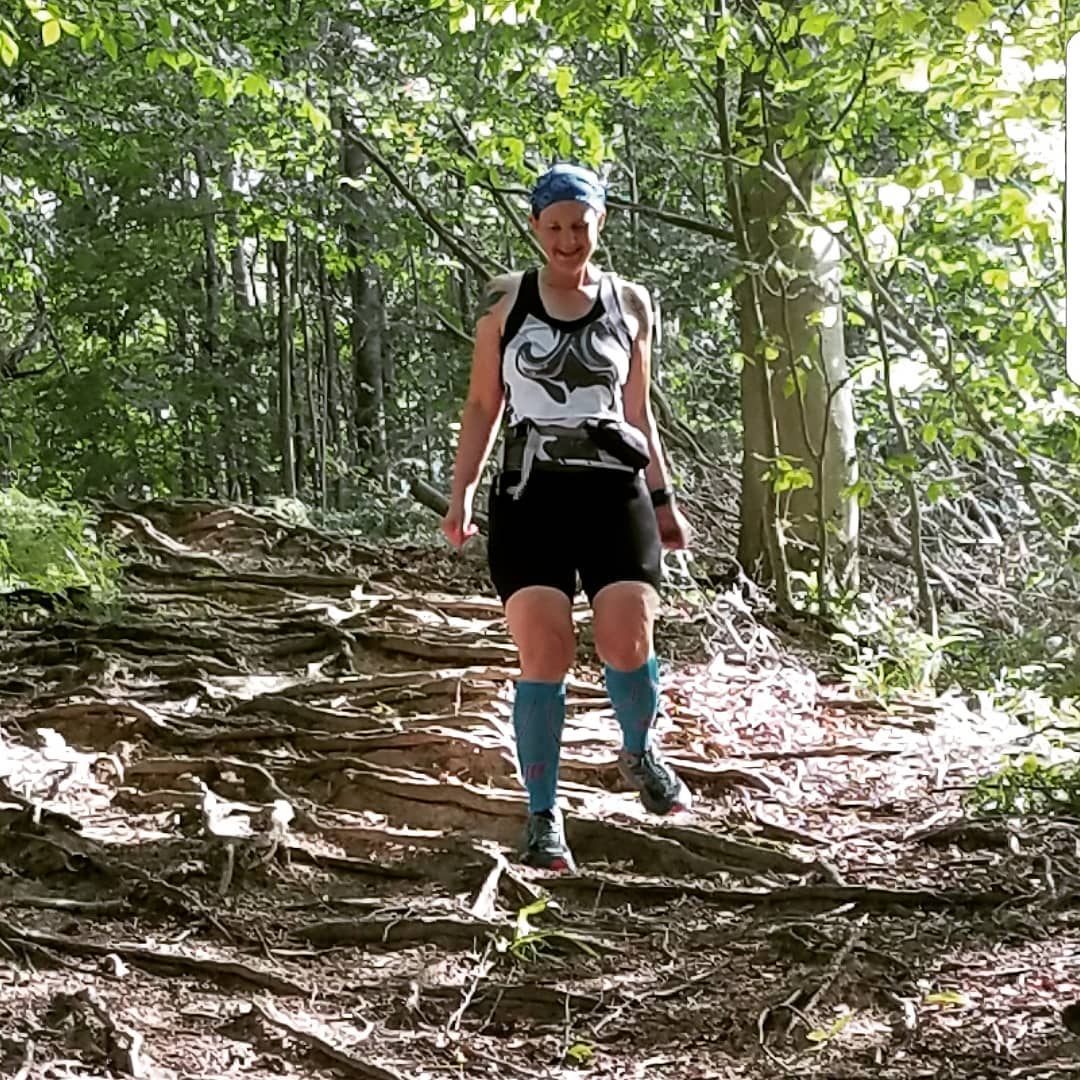 Despite DNFing my double marathon attempt, I have started 100K training. I learned SO much from the experience of running 48 miles that I am confident that with a few changes to my training approach that I will be successful.
The Monday after the double marathon I woke to discover that I had indeed caught the strep-throat-like virus that has been plaguing DH and a number of other colleagues and friends. That explained a lot as to why I was feeling so crappy during the double (well that and running 48 miles haha). I pretty much spent the entire week in bed, eating ice cream, drinking Nyquil, and eventually going to the doctor to make sure it wasn't strep (it wasn't; just a similar virus that's going around). I had to miss our annual work retreat so that was a bummer.
On Saturday I was still pretty tired so I spent the day at home cleaning. I had remarked to someone that I didn't remember what I did on Saturdays when I didn't have long runs. Now I know, my house was so clean LOL. On Sunday I went to my parent's house for lunch while DH was an angel with My Team Triumph at the Grand Rapids Triathlon.
On Monday I started 100K training. The goal race is Run Woodstock, which is a much easier course than Yankee Springs. I decided to hire an online ultra running coach (Hart Strength and Endurance) because I need accountability and I also know that I need to incorporate cross training. So far I LOVE having a coach!
On Monday my coach had me do a lactate threshold test. I had a 10 minute warmup, then had to run a 5K race effort for 30 minutes. I was still not feeling 100%, but the results were still pretty similar to the HR zones that DH had estimated. I was slower than usual but I gave it my all.
On Tuesday I was instructed to run an easy four miles to see how my perceived effort matched the heart rate test from the previous day. I also began a core routine. I was pretty proud of myself for doing planks! I hadn't done them since before weight loss surgery. They are much easier when I'm 100 pounds less. In case you're wondering what types of exercises I did, you can check out my coach's recent post 8 Core Strengthening Exercises for Trail Runners (No Equipment Necessary).
Wednesday was a rest day from running since I was still recovering from the double and my cold. I did however do a set of strength exercises. I'm slowly but surely learning all these new to me exercises. Some of them I did a long time ago in various classes but I didn't know what they were called.
Thursday was supposed to be a six mile run where I kept my heart rate at zone 2. Oops! I didn't listen to instruction very well. There is an abandoned trail near our house at a local college campus that DH and I are trying to reconstruct. The ravines had some crazy climbs so I did not do so well staying under zone 2. We had a blast exploring together though. My legs were definitely feeling the previous day's strength work. I went home and did the requisite core work.
Friday was a rest day. I needed it! I took the day off of work because I was still feeling drained from the cold.
On Saturday my long run was 15 miles and it turned out to be quite the adventure. Decided to try a new trail. My cold was still kicking my butt + heat and humidity = a lot of walking. It rained off and on and my shoes were squishy. To top it off I almost stepped on a huge snake! Then of course all the roots and sticks looked like snakes. I almost packed it up early but I sucked it up and got it done. Didn't want to disappoint my coach.
On Sunday I heard there was a heat advisory starting at 11 AM, so I decided to go out early enough to finish before then and also to take it slow. It was so gross, the sweat was pouring off my hat like a rain gutter. If I didn't have a running coach holding me accountable, I probably would have skipped the run.
Overall despite still getting over my cold I feel good about the progress I made.
Also, over the past week during my commute I listened to the audiobook Relentless Forward Progress: A Guide to Running Ultramarathons. It was recommended by several of my ultra running friends. I LOVED it, and wish I had listened to it before the double marathon attempt. I would have been so much more prepared.
However, now I need a new audiobook! I'd love to hear your recommendations. I love all genres.
Let me know what book you've listened to (or read) recently in the comments below!
For more fitness inspiration be sure to check out these running link ups: The Weekly Wrap hosted by hosted by HoHo Runs and Wendy from Taking the Long Way Home and Tuesdays on the Run with Patty, Erika, and Marcia!