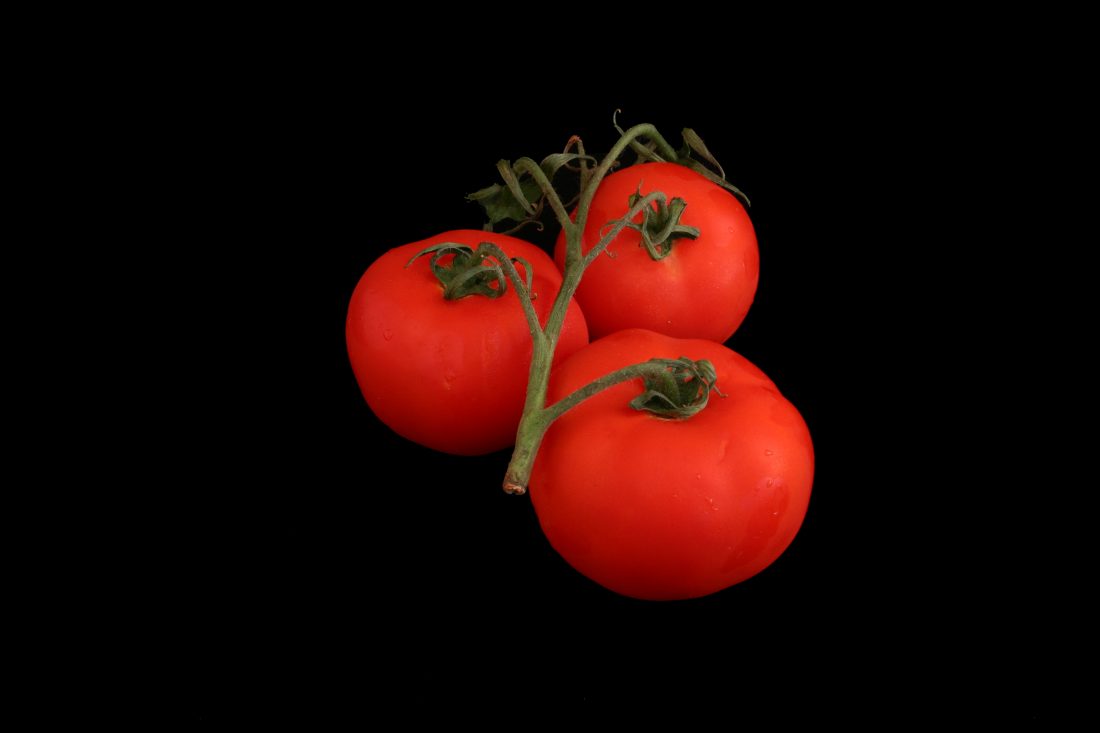 I'm not sure how "easy" this is, but this recipe from The Big Book of Preserving the Harvest: 150 Recipes for Freezing, Canning, Drying and Pickling Fruits and Vegetables

sure is tasty!
Ingredients
8 pounds tomatoes
1 medium onion, chopped
1 cup sugar
1 cup distilled white vinegar (I used apple cider vinegar)
4 tsp salt
2 Tbsp dry mustard
1 1/2 inches cinnamon stick
1 1/2 tsp whole cloves
1 tsp celery seed
1/4 tsp cayenne pepper
Instructions
Wash the tomatoes, dip in boiling water for abut a minute, rinse under cold water, and slip off the skins. Core and quarter them, squeeze out some of the seeds and juice and discard.
Process tomatoes and onion in a food processor/blender/immersion blender.
Simmer the mixture in a heavy kettle until it is reduced by half (or cook in an oven at 375F), stirring frequently to avoid burning. This takes 1-2 hours.
Add sugar, vinegar, salt, and spices tied in a cheesecloth bag; continue boiling until the sauce "rounds up" on a spoon.
Remove and discard the spice bag.
Fill clean, hot jars. Cap and seal, leaving 1/8 inch of headspace.
Process in a boiling-water-bath canner for 15 minutes. Adjust for altitude if necessary.
Notes
Source: Preserving the Harvest
https://www.wholisticwoman.com/easy-tomato-ketchup/
The Verdict: This took FOREVER, but the smell alone was well worth it. I never did achieve the thickness I was hoping for, but it will be a very tasty sauce indeed. I tried it on brats the other day and it was DELICIOUS.
This post shared at Frugal Friday, Simple Lives Thursday, Tempt My Tummy Tuesday