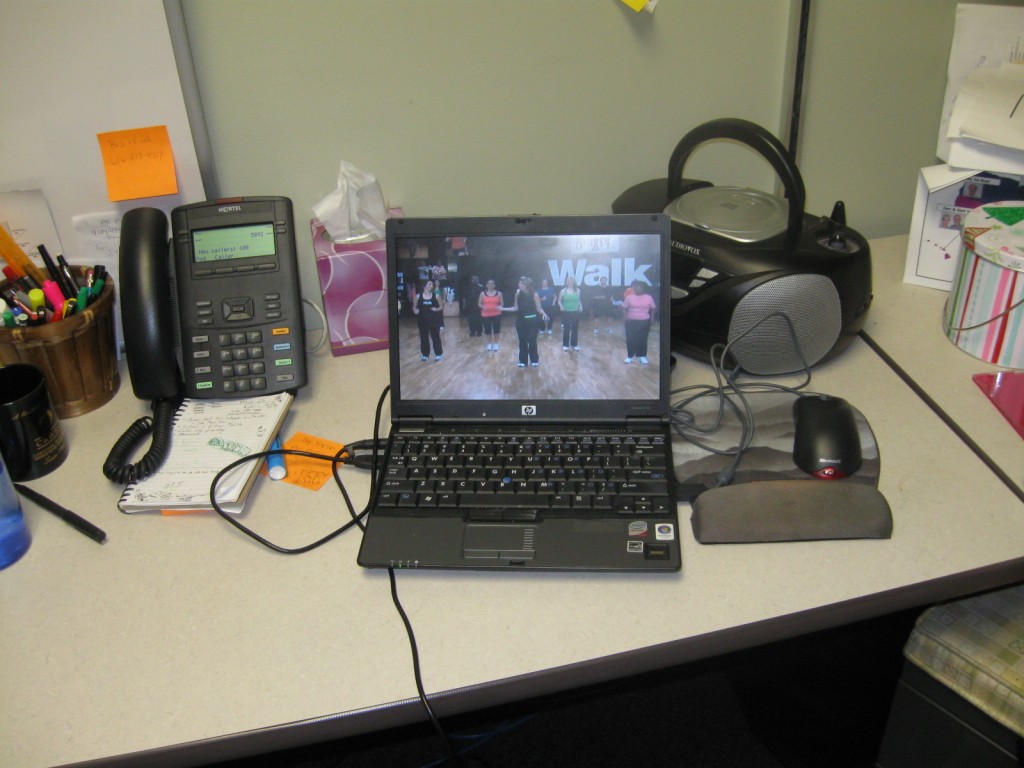 So, Lean Cuisine and Collective Bias are determined to make me post embarrassing photos. If they weren't paying me I'm not sure I'd do this. I am supposed to show photos of myself working out.
I might post next week, for now all you get to see is my arm: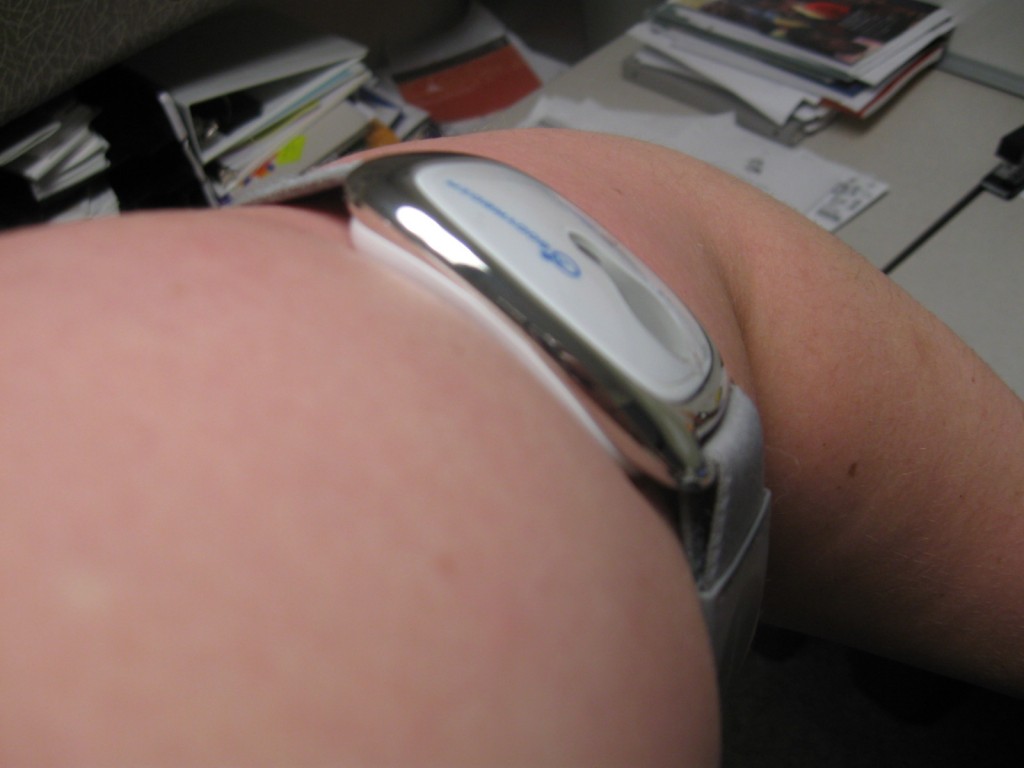 I got a BodyMedia armband, which is kind of like BodyBugg. I love it – it shows how many calories I burn throughout the day and tracks activity levels. It's very motivating.
The first picture is of my desk at work – I had a bright idea that I would do "Walk Away the Pounds" on my lunch hour. Unfortunately the free video stream kept getting stuck.
One exciting thing I noticed is that I actually burned a decent amount of calories just walking downtown with a friend.
Of course, it's not all good news. I tried The Firm Express workout videos and was greatly disappointed.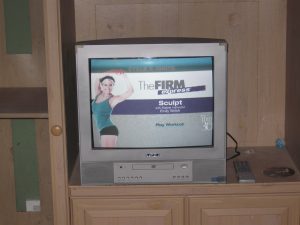 Turns out I only burned 100 calories during their "express" workout. It was not very fun, either . . . felt like they were squishing way too much into 20 minutes. So I jumped on the treadmill and burned way more calories on that. Unfortunately my knee is starting to hurt, not sure if it's because I haven't run in a bajillion years or if I've just gained too much weight; maybe a combination of both.
I've been keeping within my calorie limits for the most part, and am proud to announce the grand total lost:
MyFitnessPal – Free Calorie Counter
Remember how I was whining last week about the scale being stuck? Well, I just had patience, and it unstuck itself. Now I'm trying to focus on what I've lost and not the 90+ more I have to go.
The Skinny Cows and Lean Cuisines are really helping; instead of takeout I pop one of those in the microwave (the Lean Cuisine, not the Skinny Cow) and it's super easy. My only wish is that there were more vegetarian options on the Lean Cuisines.
I have one more week left in the Lean 11 #31 Days Challenge, but I have a several more pounds to lose so I will continue this series. I have a few sponsors in the wings so we'll see if I can add some spice (AKA giveaways) to future Fitness Fridays.
Feel free to link up to your weight loss posts (or just share encouragement, advice, or whatnot) in the comments!
This post shared at Gratituesdays