While not my longest race (that distinction goes to the M231 run), the Grand Rapids Marathon was definitely the most fun. It is a volunteer-run race, and DH and I know many of the people involved, from the race director who is from my small hometown to the VIP tent organizer (a bonus as I was able to warm up and get a cup of coffee before the run started!)
World Renew was a charity sponsor so my co workers and I worked at the expo booth on Saturday and another co worker and I worked at the tent in charity village. We ended up with 11 runners and raised nearly $3,000 to free families from poverty around the world. It's great being part of a community.
I was nervous about the actual race, not sure why. I woke up on Sunday morning and it was 30 something degrees out. Brrr! Luckily my Under Armour still fit (I must have looked like a sausage when I wore it 100 pounds heavier!) and, as aforementioned, we were able to get VIP tent passes so we were able to stay warm until the race started. I had no idea what pace to expect, so I lined up with the 11:30 pace group. Once we started running I warmed right up and there were so many runners (I think I heard 5,000) that I didn't even turn my music on. I just ran to the sound of other people talking and enjoyed the scenery. There were ample aid stations so I didn't carry my own water or anything, just an extra pack of GU.
It's kind of funny, some times during the run I thought, "Oh man, I'm not sure I'm going to be able to keep running," and other times I thought, "I feel like I could run all day!" In the end I had a respectable time (2:34 for a half marathon) and felt great, not overtaxed at all.
After the race they had beer and chili along with the usual chocolate milk, bananas, bagels, etc.
To warm up I showered at the Y and went back outside to chat with other people about Team Free A Family.
Overall it was a great experience, and I definitely recommend this race as it is a nice flat course with tons of friendly spectators and volunteers.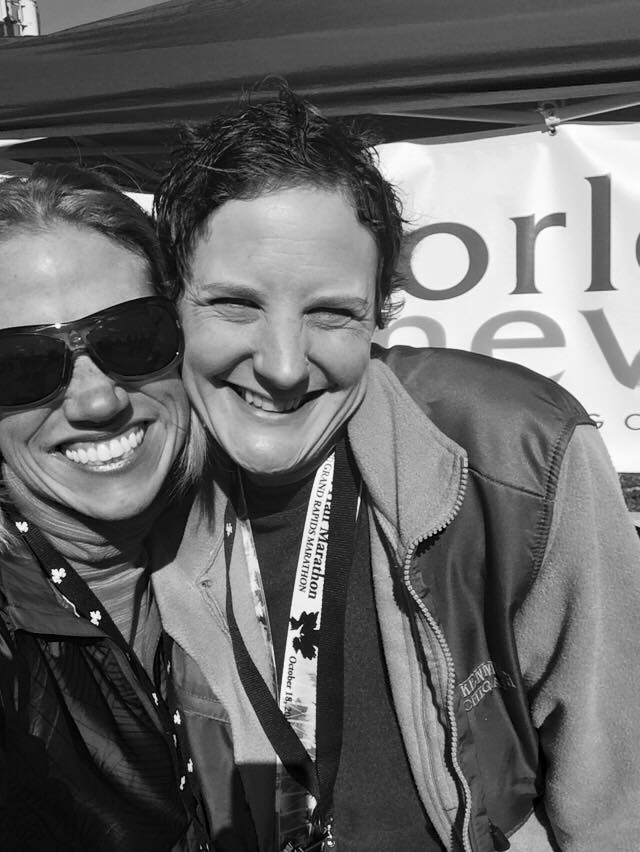 Because I feel so great I am hopeful that I will be able to finish the full marathon in Tucson in December!