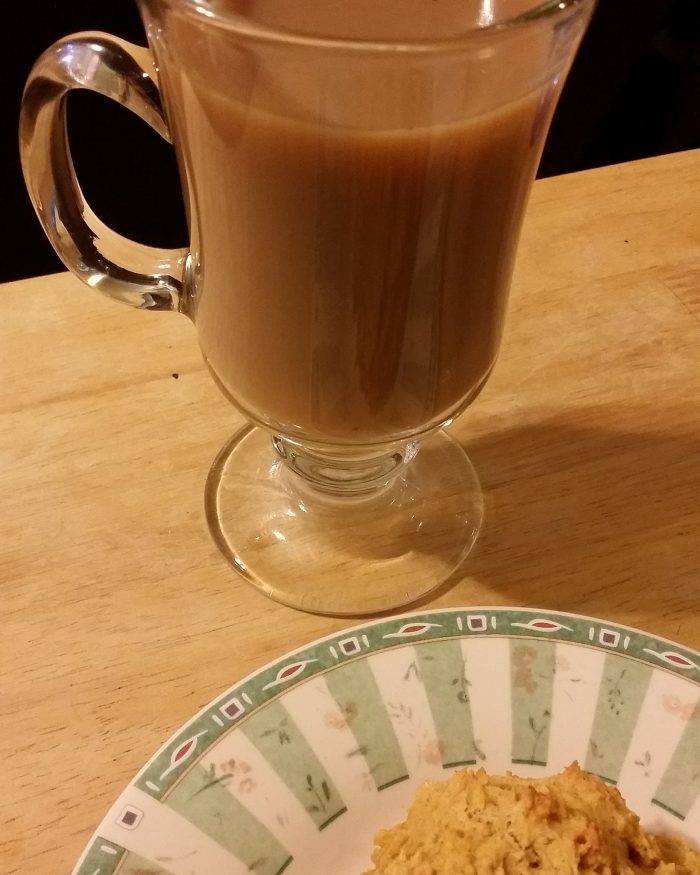 It's that time of year again when I LOVE to break out the spices. And nothing makes the house smell better than a huge pot of chai simmering on the stove. Even if I didn't like the flavor, I feel like it would still be worth making homemade chai just because it makes the whole house seem warm and cozy.
A friend of mine (Holly) gave me this recipe, sourced from a website that's no longer around, so I like to simply call it "Holly's Chai."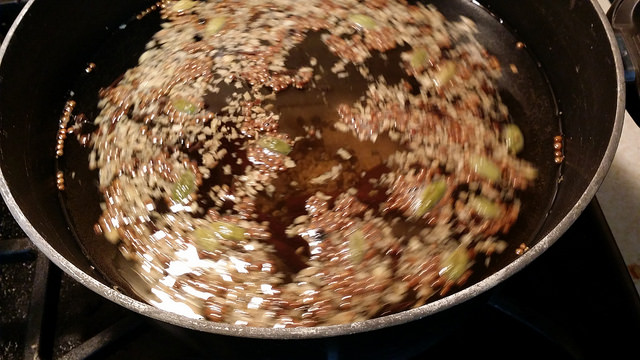 You may need to get some extra spices if you don't cook Indian food regularly. You want whole spices, not ground. I've found the best place to get them is a local health food store, ethnic grocery store, or Penzeys. The regular grocery store in the midwest town where I live doesn't go through these types of whole spices enough to ensure a fresh stock, and they are considered exotic and therefore cost more.
Ingredients
12 cups water
4 cinnamon sticks
2-3 inches fresh peeled and sliced ginger
1 Tablespoon coriander seeds
1 1/2 teaspoons whole cardamom pods
1 1/2 teaspoons whole cloves
1 teaspoon whole peppercorns
Tea (black tea or rooibos)
2 c Whole milk
honey or sugar (fancy sugars like demerara and raw brown sugar work great here)
Instructions
Combine water, cinnamon, ginger, coriander, cardamom, cloves, and peppercorns in a large saucepan over medium-high heat. Bring to a boil. Boil 20 minutes, then reduce heat and simmer for 1 hour, adding more water as needed to maintain the same level. Add milk, more or less to taste, and bring back to a good simmer 15-20 minutes.
Add 9 tea bags (or loose tea equivalent to nine cups). Steep 5 minutes. Strain. Sweeten with whole milk and honey or sugar (sugar or honey will dissolve best if added while the chai is still hot) to taste. Serve hot or iced. Store in refrigerator up to a week.
The Verdict: This makes a really strong chai, so you'll want to dilute with the milk and sugar. And while it does take an entire afternoon to make, the flavors are so much more complex and tasty than using a pre boxed mix that it's totally worth it.