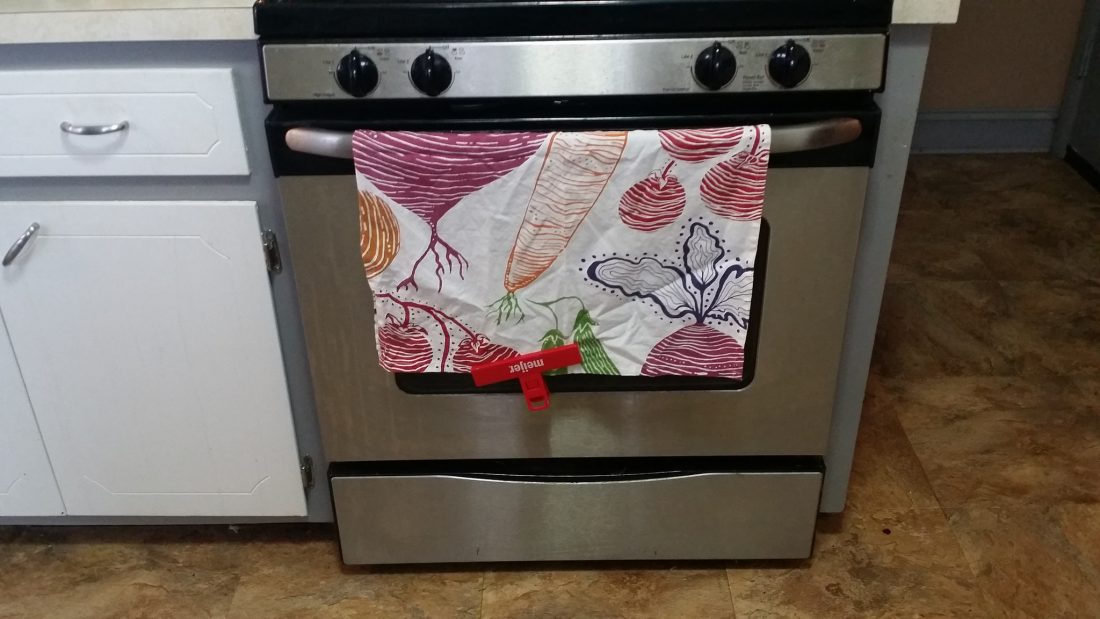 Much like meal planning, FlyLady and I have had an on-again, off again relationship over the years. I checked my Yahoo email account, and the earliest email I have from her was from 2010. Yikes!
FlyLady is practically a legend. Almost everyone I know has talked about her awesome system of homekeeping. Over the years it's expanded from several emails a day to a comprehensive website and app, and now there's even a premium service you can buy. But for me, I appreciate all the free information.
Why it was more off again than on
I am someone who craves organization. But I'm also a free spirit.
So many emails. I remember when I first signed up, before they had things like filters for email, I would get MULTIPLE emails per day. I would sit down to work and ding! FlyLady would tell me to put out a hotspot. "Uh, that's fine and good, FlyLady, but I'm at work." A little while later she would remind me to change the laundry. "Um, still a work, FlyLady. Plus, DH does his own laundry and we don't have kids so daily laundry is unnecessary."
So I stopped with the emails and focused on the control journal.
Sometimes detail is not helpful. I was cleaning over the past couple of weeks and found no less than THREE printed out Control Journals. Because it was so easy to click print, I never took the time to develop my OWN system. Because it wasn't my own, and mostly seemed irrelevant, it collected dust. I did not follow directions, I admit. But it was so easy to just take what was already developed and start FLYing and figure I'd make changes later. That was a big mistake.
Do people actually use binders any more? I know, ironically I just posted my fabulous looking recipe binder. But that has a specific place – the kitchen – and I don't need to access it any other times but when I'm in the kitchen. For day to day planning, I need something portable, that I can change wherever I am, ideally from my phone.
Adapting FlyLady to work for me
Evernote and FlyLady, a match made in heaven.
After recently reading through the FlyLady material again, I realized that the fatal flaw in our relationship was my putting all the value in that damn binder. Even the Cozi calendar app was built around someone else's lifestyle. So I found myself going back to the beginning, looking for patterns and themes. This is not FlyLady's fault – she says everywhere on her site that we are to make it work for us. I just never did. Until now.
Over the past year I've been using EverNote to keep track of to do lists and notes. So I wondered if there was a way to integrate it. Sure enough, I came across a post on Get Me Geeky that explained how to do just that!
Because it's all online, it seems more flexible than having to go through and reprint control journal pages. I've been able to rearrange topics and make my own groupings and–this is the biggie–have it accessible from any computer or my phone. So now, rather than trying to fit into someone else's plans, I was able to take the principles and make them work for me.
Random to do list.
In addition to the Control Journal routines, I have an ongoing to do list in Evernote to which I add so that I don't get sidetracked. For example, when I was shining the kitchen sink, it occurred to me that I really needed a way to keep the kitchen towel from falling off the oven handle onto the floor. Before my "random to do list," I would have stopped what I was doing, sat down, and surfed the web for sewing patterns and tutorials and maybe even found a project and gone to the fabric store and come back home and then realize that several hours had passed and I was no closer to having a clean kitchen so I had better get back to it. So I would put the fabric in the sewing room and get back to cleaning the kitchen, never to remember the fabric until sometime next year, wondering why I had bought it in the first place.
But with the "random to do list," whenever I'm in the middle of something and am tempted to get sidetracked, I put it on the list. I wrote "kitchen towel solution" on the list and continued my cleaning. Once the cleaning was finished, I sat down on the couch and did some Googling, where I came across the nifty chip clip idea shown at the beginning of this post. No sewing needed! I was able to cross if off the list.
Cheating on FlyLady
I'll admit, we don't have a monogamous relationship. In fact one of the reasons we are able to have a relationship now is because of some other resources I used in the past year.
The Life-Changing Magic of Tidying Up: The Japanese Art of Decluttering and Organizing
 by Marie Kondo. This was a life changer for me. It finally gave me permission to throw out things that did not bring me joy, and gave some concrete ideas for organizing the most problematic areas–closets, offices, books, etc.
Say Goodbye to Survival Mode: 9 Simple Strategies to Stress Less, Sleep More, and Restore Your Passion for Life
 by Crystal Paine. I received this free at a conference somewhere and for some reason I happened to come across it when I was going through my books (as per Marie Kondo's book) and when I read her strategies I finally understood the underlying principles that I somehow missed when I tried to implement FlyLady's Control Journal in the past.
The Toxin-Free Home: A Guide to Maintaining a Clean, Eco-Friendly, and Healthy Home
 by Alison Haynes. This book was sent to me for review a few months ago, but I felt like I needed to focus on decluttering my house before worrying about making my own eco friendly cleaning supplies. Once I went through and deluttered, I opened up the book and found a delightful how-to manual of cleaning. I wish I'd had it when I first left my parent's house!
Putting FlyLady in her place
Now that I've been working it for a few weeks, FlyLady and I have come to an understanding. She helped me identify areas of my home to focus on each week (this week it's the kitchen!). This helps me to not get overwhelmed and feel like I need to do it all. I guess the best way to put it is, we are friends, but I am still in the driver's seat.
What tools have you found to keep your house keeping organized?
This post shared at Works for Me Wednesday, Motivation Monday, Motivational Monday