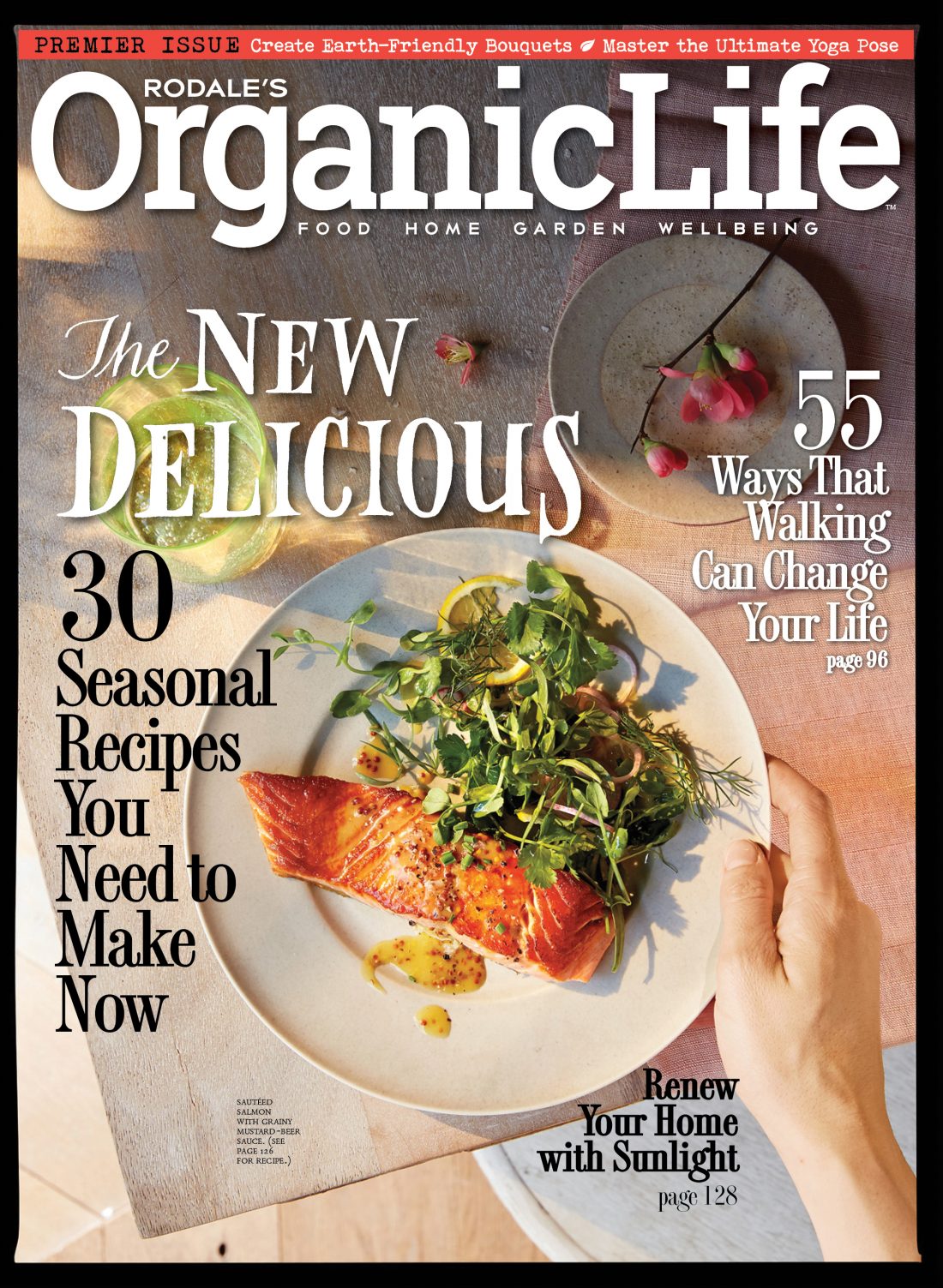 It's that time of year when I dig out my cookbooks for fresh ideas on how to use all the local produce that's appearing at the farmers markets, CSA, and my garden. While I do have my old standbys and, of course, can Google recipes, there's something about leafing through an actual cookbook on my deck that can't be replicated on my phone or laptop. Here are a few that you might want to add to your collection:
Disclosure: I have received review copies of these publications from the publishers.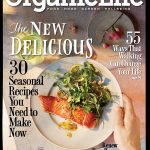 Rodale Inc. has relaunched the company's flagship brand, Organic Gardening, and this new magazine will offer a fresh spin on food, garden, home, and wellbeing. (Kind of like this blog!)
I love its sentiment: "What you'll find is a beautiful, fun, and empowering brand for people who strive to live well, consume responsibly, and embrace everyday life with mindfulness and gusto," says Editor-in-Chief, James Oseland. "We're not preaching a hard-and-fast set of rules of what is or isn't 'organic;' we are celebrating the shared belief of a wide and fast-growing audience that we are put on earth to constantly strive to be better—spiritually, physically, intellectually and emotionally."
Highlights from the premier issue include:
Flower Power: An in-depth look at the sustainable flower movement with beautiful spring bouquets raised in ways that support a healthy ecosystem.
Walkabout: An expansive feature that explores the art, history, and science of walking, including a list of 10 of the world's greatest walks, a smart walker's gear guide, and a diagram to help you find the best shoe for your walk.
Salmon Bay: A first-person account of the yearly journey to catch wild sockeye salmon in Bristol Bay, Alaska, also featuring a buyer's guide to sustainable salmon; inspiring, delicious salmon recipes for Spring; and six easy sauces perfect for salmon.
Let There Be Light: A visual collection of dwelling places around the world, showing readers how to bring more natural light into their living space.
Mixed Greens: A comprehensive guide to the today's best homegrown lettuces, with accompanying photographs, strategies for planting and growing, and recipe recommendations.
The brand's website, RodalesOrganicLife.com, will offer original content, updated daily. Exclusive stories now available online include The Zero-Waste Kitchen, Indoor Herbs: A Growing Guide, Airport Yoga Studios, and 10 Simply Lovely Natural Wines.
I loved the magazine, and even better they are running a special offer (valid through June 30, 2015):
EXCLUSIVE OFFER: Get a free trial issue as well as Raising Backyard Chickens from Rodale's Organic Life free when you subscribe today! $15 a year.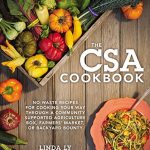 LOVE this cookbook! I've been a member of CSAs on and off for almost a decade now, and do a bit of gardening. I wish I had this book several years ago. It is organized well (tomatoes & peppers, leafy greens, peas & beans, bulbs & stems, roots & tubers, melons & gouds, flowers & herbs. There are lots of helpful substitution tips throughout, and she provides ideas for using things that one might normally compost (tomato vines, for example). I also appreciated the introduction of "the basics," where she provided brand name suggestions for CSA box recipe staples such as soy sauce and olive oil. I'm looking forward to CSA season and plan to use this cookbook quite a bit – I've marked several pages for later reference! ($17.83, hardcover from Amazon)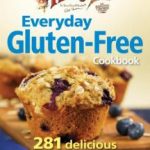 I was super excited to get this, because I really miss baked goods but don't want to add a lot of carbs / gluten back into my diet. I've marked a number of recipes to try, such as no-bake granola bars and pork, bok choy and millet hot pot. While I am most interested in baking with alternative gluten-free methods, the book includes recipes from several categories including breakfasts; soups, stews, and chilis; salads and sides; meatless main dishes; seafood, poultry and meat main dishes; breads, muffins, and snacks; and desserts. ($19.05, paperback from Amazon)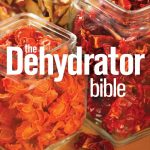 Confession: I've had a dehydrator sitting in the basement for a couple of years now. I've dehydrated apples the most. This spring I was blessed with some mushrooms as a gift so I looked up how to dehydrate those. I figured that this book would help me make better use of extra produce available in the summer and that dehydrating would be easier than canning. Like the other books I've mentioned, I have lots of recipes marked in this one too! It covers the basics, but I think the coolest feature is an entire section on meals you can make to cook while camping. I am not so sure about dehydrating meat, but there are several jerky recipes that caught my eye and I might just have to try some of these camp recipes and report back. ($13.78, paperback from Amazon)
What are some of you new favorite cookbook finds?