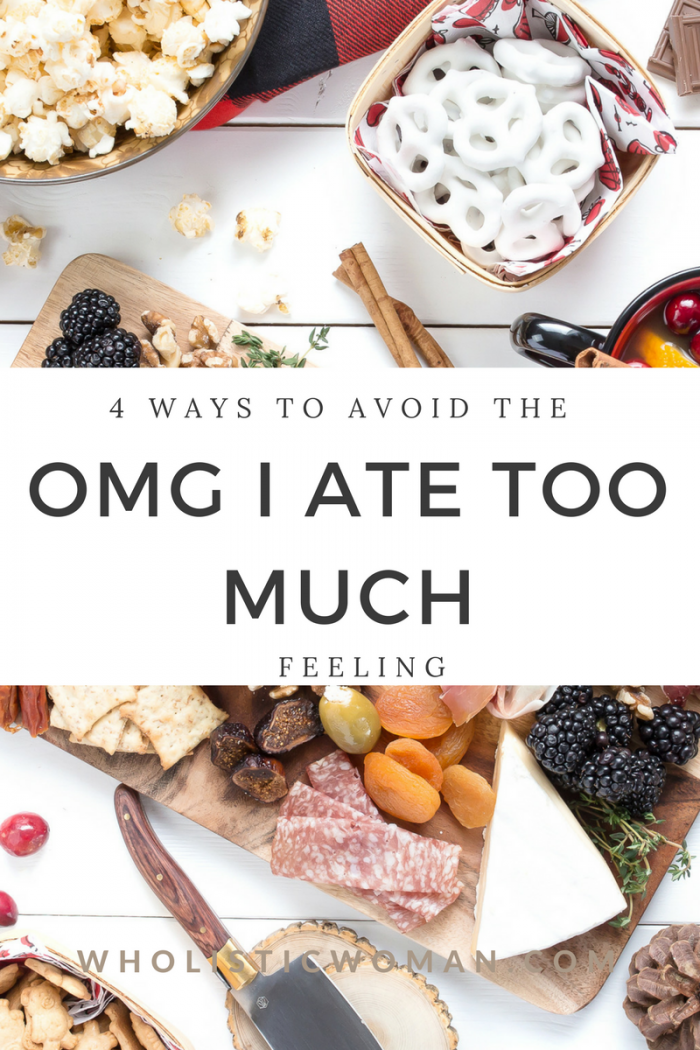 The holidays are upon us, and many of my clients are asking how to handle the potlucks, plates of cookies, parties, and family dinners.
The good news is that the occasional splurge will NOT undo all of your hard work. I'm not here to tell you that you can never, ever have Aunt Ethel's chocolate cake ever again. But you DO need a plan. Because as tasty as the food might be, it is no fun afterward sitting around in pain saying "OMG, I ate too much." Here are four tips to help you from overeating this holiday season.
1. Don't "save up your calories" for the end of the day.
It might seem like a good idea to balance out your calories by eating next to nothing so that you can splurge at the party. But if you wait until you are starving to eat, the plate of cookies doesn't stand a chance. Your judgement will be clouded because your body will be screaming for nourishment. Feel free to eat lighter than usual, but don't get to the point where you want to eat your arm.
2. Drink up (water).
When you are feeling hangry and you see a delicious buffet or smell an amazing plate of food, it's tempting to dive right in. But did you know that sometimes when you think you're hungry, you're actually thirsty? Your body might really want water rather than a handful of fudge.
Some studies have shown that drinking a glass or two of water before a meal can help reduce the amount that you eat and even increase your metabolism. So drink up!
3. Eat mindfully.
If you are going to indulge, you might as well enjoy it! Take the time to really smell, taste, and chew your food.  Take smaller bites and notice when the texture changes. Breathe. Put your fork down in between bites.
Not only will this help you enjoy the food, but it will help you eat less because it can take up to 20 minutes for your brain to realize that your stomach is full.
4. Start with the salad.
It's tempting to dive right in to the amazingly creamy spinach dip or stunning cheesecake. But you will be better off if you start with the veggie tray or salad. Don't worry, you can still have the spinach dip and cheesecake!
Veggies are a great way to start any meal because they're full of not only vitamins, minerals, antioxidants, and health-promoting phytochemicals but they also have some secret satiety weapons: fiber and water.
Fiber and water are known to help fill you up and make you feel fuller. They're satiating. And these secret weapons are great to have on your side when you're about to indulge in a large meal.
So there you have it, four ways to avoid that painful bloated feeling after the holiday meal:
Spread your calories throughout the day.
Drink water.
Eat mindfully.
Start with the salad.
I'd love to hear your tips, comment below or in our Facebook group!