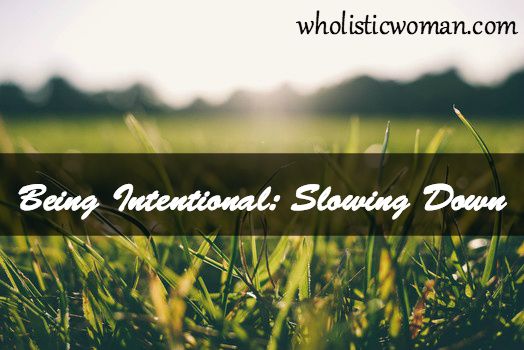 I am so excited to introduce to you a new Sunday series about being intentional, written by Lisa Van Engen. Lisa writes at abouproximity.com about faith, social justice, and serving as a family.  ~ Wendy
for I will satisfy the weary soul, and every languishing soul I will replenish. Jeremiah 31:25
The faster paced our lives- the less intentional become. Busy often equals being easily flustered, shorter-tempered, and quickly entangled in worry. In our world of hyper scheduled, constantly networked, busy is important, slowing down is not only counter-cultural it is nearly impossible. How can we give our weary souls to God?
Consider these questions:
How often do you unplug from media and devices?

How often do you have an unscheduled day?

Do you practice a sabbath rest?

Do you pausing long enough to listen?

Is there always noise, or do you make space for complete quiet?
A large part of slowing down is being intentional about the things that fill our schedules. These books recommendations help us to focus on giving our best yes, and feeling comfortable with answering no when appropriate. A life that is pushed to the edges, leaves no space for slowing down. Being too busy moves the things we love to the margins of our lives and leaves us weary and longing for more.
Great Reads:
What are some ways you can challenge yourself in the next month to intentionally slow down?
Challenge Yourself:
Try going a day without multitasking. Focus on each task individually.

Practice saying no.

Spend a whole evening without media.

Take social media apps off your phone for a whole week.

Leave work at work- don't answer emails during off hours for a day.

Take time to do something you really love.
The next three weeks we will look closer at ways to be intentional in our lives with prayer, fitness, and consumption.
We'd love to hear what ways you might challenge yourself to slow down!