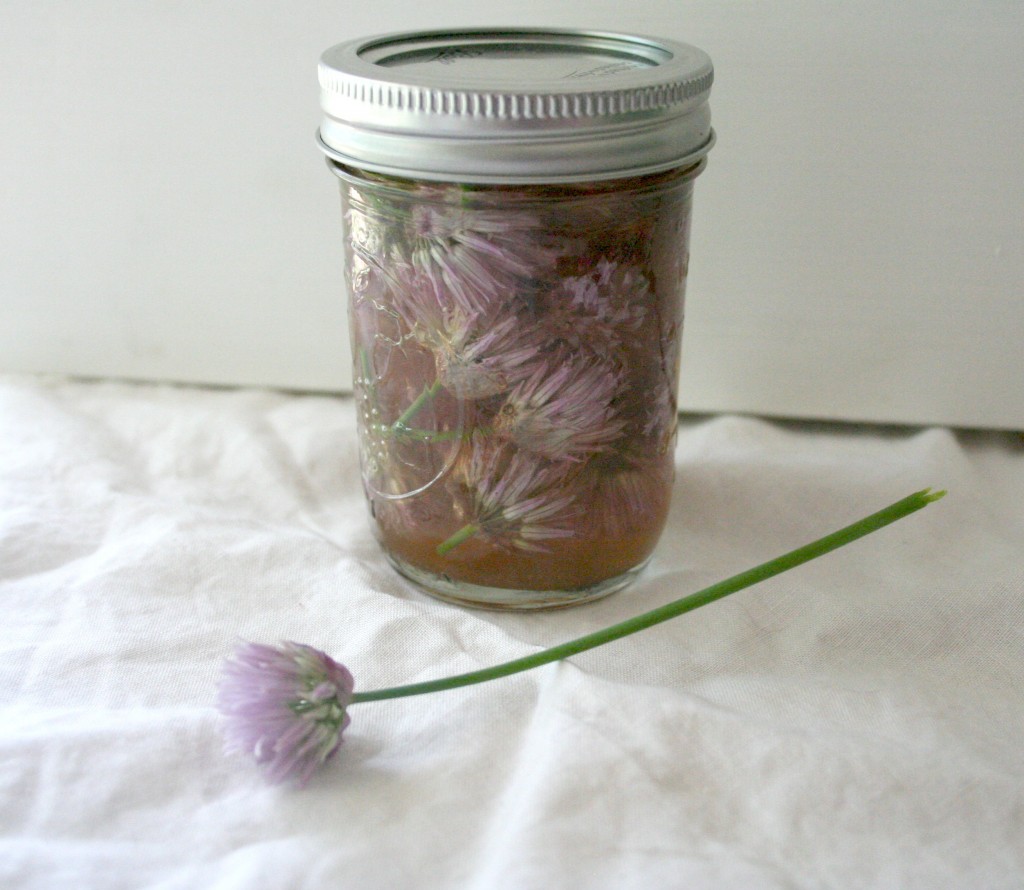 My chives are finally blooming, and that means it's time to make chive blossom vinegar! It's an annual celebration of spring, a perfect accompaniment to spring salads, which are nourishing and cleansing.
It's super easy to make. Just put chive blossoms in a jar and fill with vinegar (I like to use white wine vinegar). Over the next week or two it will develop a gorgeous pink color. You can put it in a decorative jar if you'd like, as a gift to yourself or others. You don't need to strain out the blossoms, it will just keep developing in flavor. Use whenever it seems strong enough.
Of course, you can also make various sorts of herbal vinegars, even those that can be considered medicinal.
Have you made herbal vinegars? What are your favorite combinations?
This post shared at Monday Mania, Kitchen Tip Tuesdays, Tempt My Tummy Tuesday, Works for Me Wednesday, Pennywise Platter Thursday