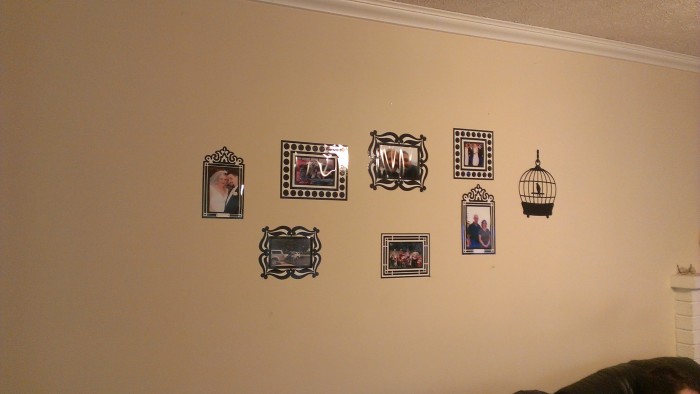 Earlier this year I made a photo wall using Butch and Harold Sticker Picture Frames. (You might remember that I made a DIY message board with one of the leftover frames). Well, I had a photo that I wanted to add to the wall, but I knew I could figure out a way to make my own sticker picture frame.
I searched the Silhouette Online Store to find a frame that seemed fairly simple and thick (I didn't want to spend hours weeding the vinyl).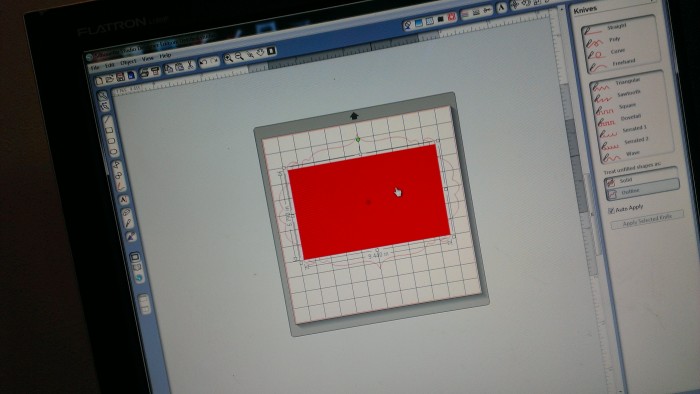 Once I purchased the file, I resized the frame to around 12″ wide (the width of the vinyl that I was using). I used a colored box to see how big a photo I would need to print in order to fill the frame opening. I made note of the dimensions.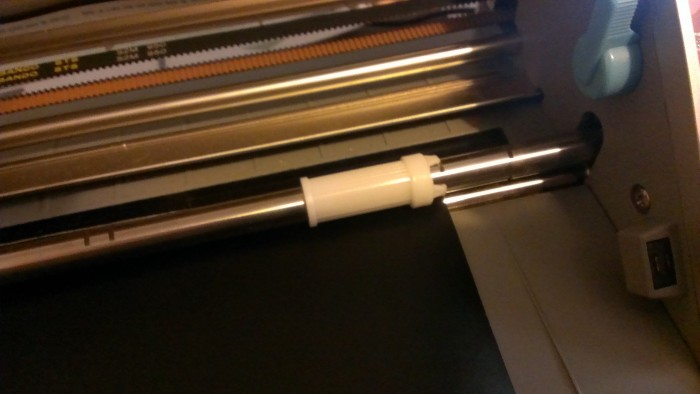 Then I changed the roller to the vinyl size since I would be cutting the vinyl without a mat. By the way, I used Oracal 631/indoor vinyl so that I could remove the sticker someday without damaging the wall.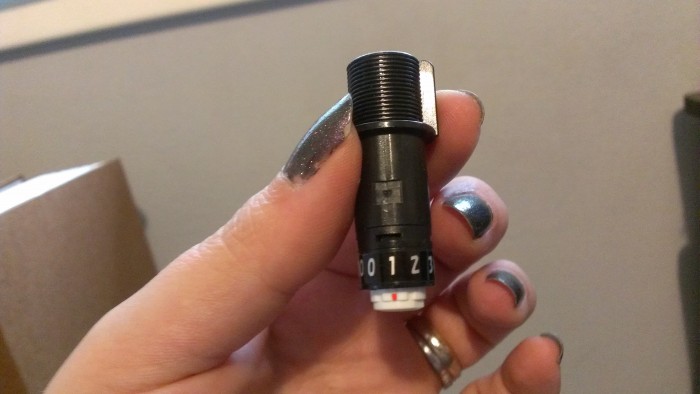 Make sure you choose "load media" instead of "load cutting mat." I usually keep the default settings for vinyl but I set the blade to 1.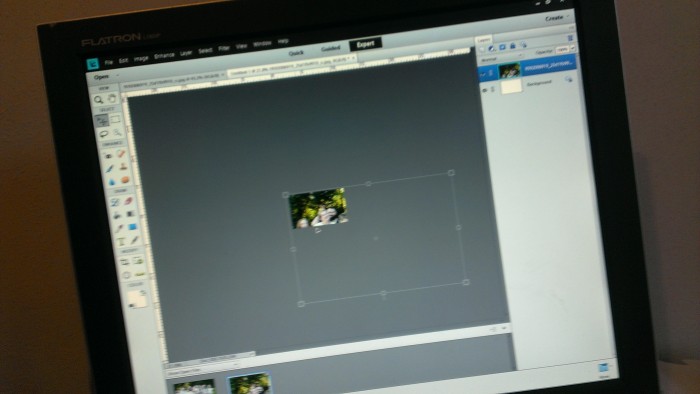 While the Silhouette Cameo Electronic Cutting Tool
cuts the frame, I open my photo in Photoshop.
I make a blank file using the dimensions that I recorded earlier, and resize the photo to fit.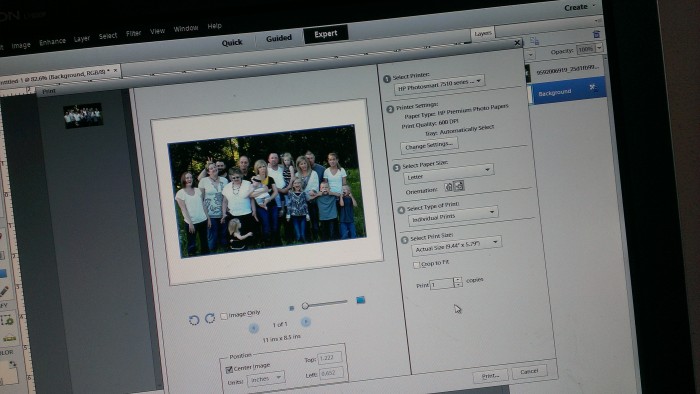 When I send the photo to my printer, I make sure to choose photo paper settings and ACTUAL SIZE. Sometimes I forget to check that setting and it ends up printing the full photo paper size instead of the size I want.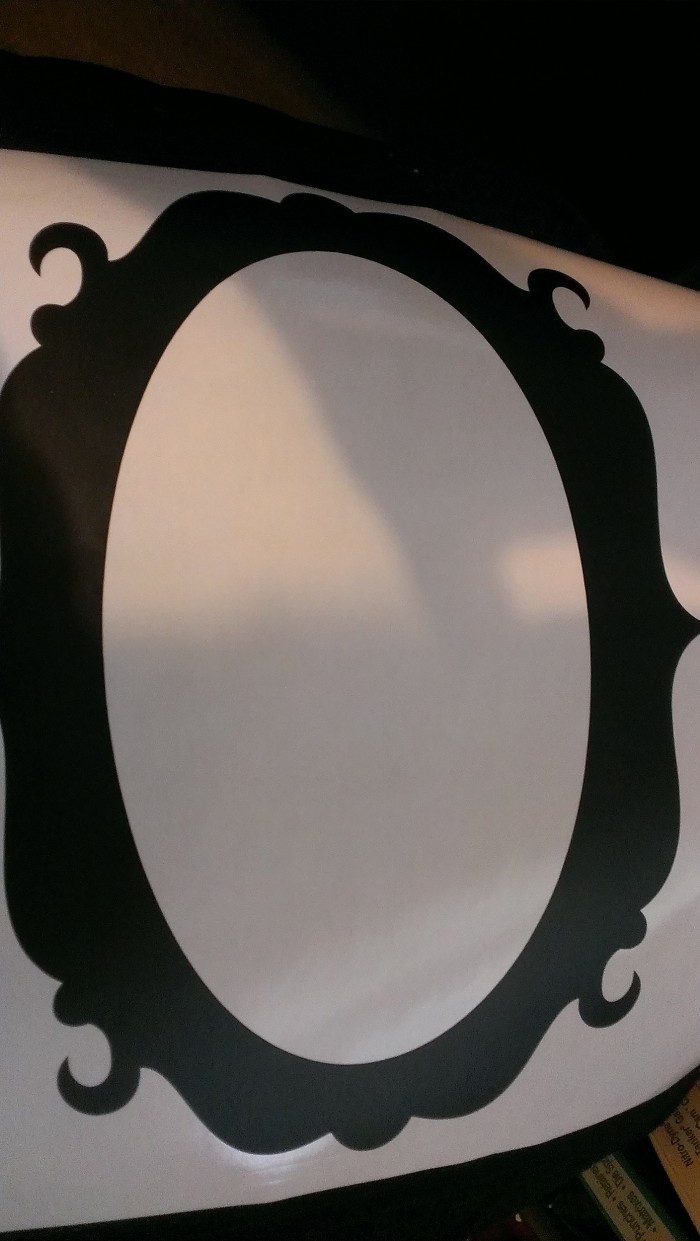 By now the picture frame is cut, so I remove the unwanted areas.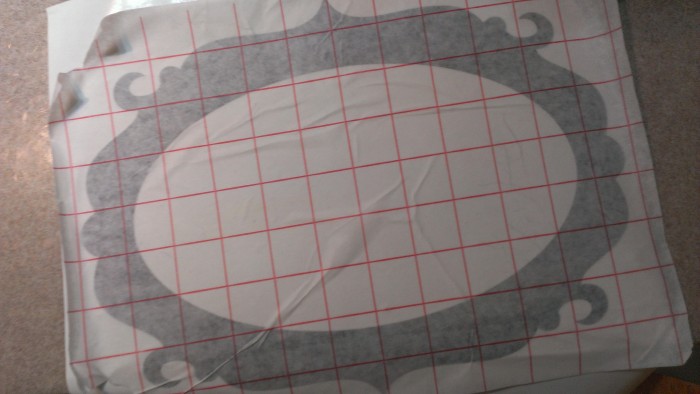 I then use transfer paper and peel off the backing, leaving the sticker's sticky side exposed.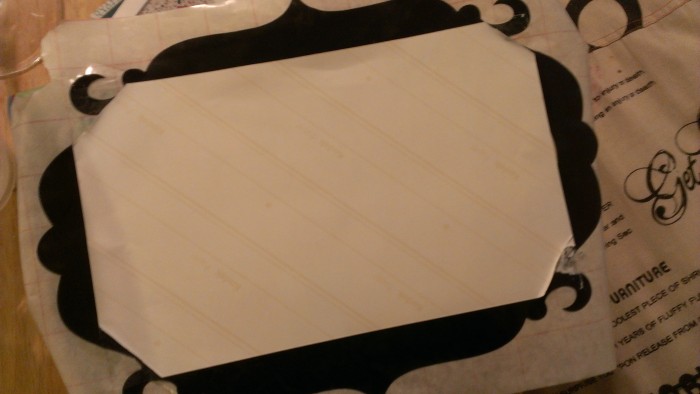 Next I lay the photo on the photo frame and trim the edges.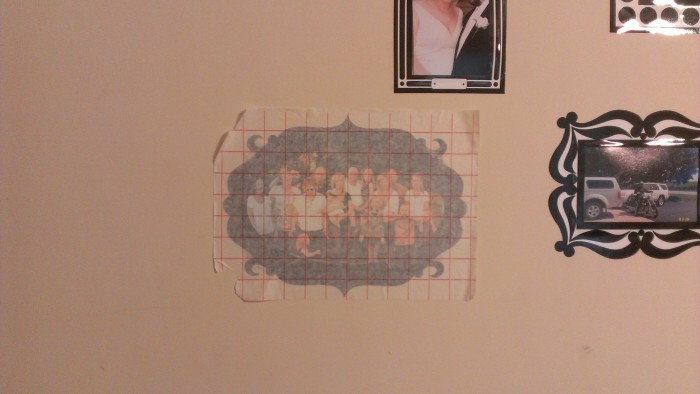 Then, using the transfer tape, I place the photo and sticker on the wall, press well all over to make sure it sticks, and remove the transfer paper.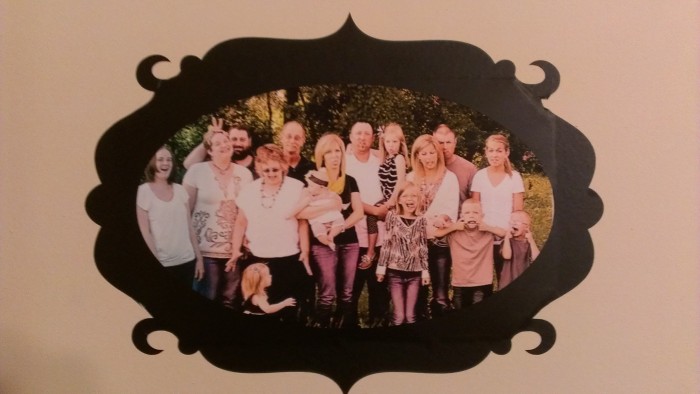 Voila! See, I knew I could make this myself!