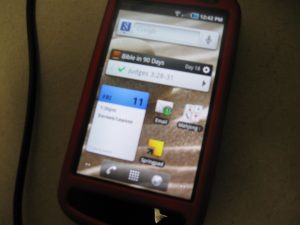 I have some disappointing news; I'm actually up a few pounds this week. I had fast food a couple of times. I didn't exercise. I've been stressed. But I have taken steps to get back on track.
For starters, I've been tracking my calories on MyFitnessPal again. I've been over, but at least I've been tracking!
I have also been reading the Bible in 90 Days through a reading plan on my phone. It's helped me refocus, and I'm learning that I need to get back into my zen zone, even if my assistant is on maternity leave and we're trying to start a business and work and life are crazy. In order to help me keep a positive attitude, I went out and bought an inspirational book by Joel Olsten, Your Best Life Begins Each Morning.
Paid for by Collective Bias, how cool is that? (Of course, even though I was compensated for my brilliant marketing insights, all opinions are my own.) You can read about my shopping trip here:
It was kind of strange shopping for Christian books in that store, since I have a lot of mixed feelings about the whole evangelical/mainstream Christianity vibe. But that's another blog post. I was glad to find something that I think will help me get my motivation back.
What do YOU do when you are running low on motivation?