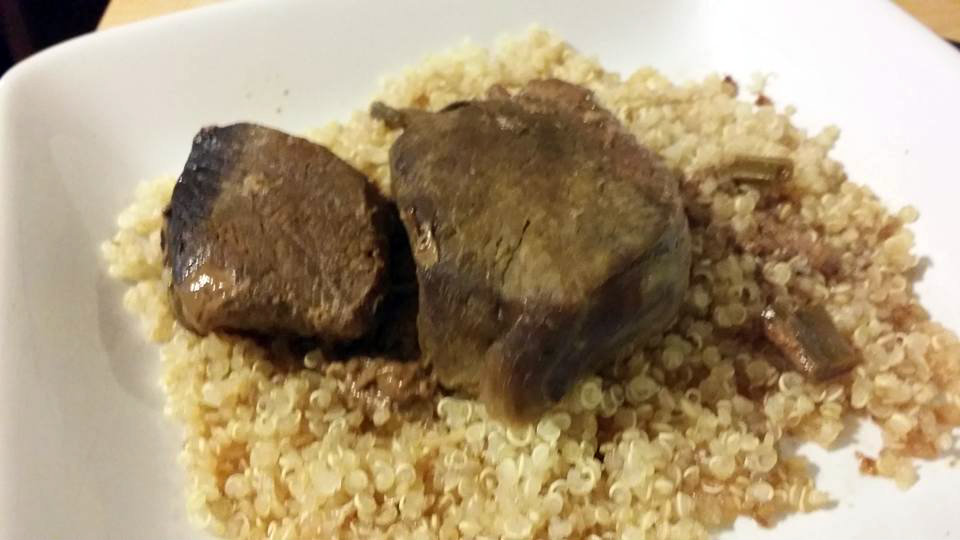 As I mentioned yesterday, I've been trying to get on the meal planning wagon (come back tomorrow where I'll share my most recent discoveries!). One of the things I've wanted to try for a long time is freezer cooking. I found a couple of books on Amazon, some blogs, and even explored Kindle Unlimited since I had a free 30 day trial. DH harvested a deer this year, so it was time to clear out some of the venison from years past. I came across this recipe in Fix, Freeze, Feast: The Delicious, Money-Saving Way to Feed Your Family
 and just knew it would be great with venison!
This went together very quickly, especially since I had some Gourmet Garden garlic and ginger spice pastes in the refrigerator. If you don't happen to have six pounds of beef or venison laying around and can't find it on sale, you can just buy / use 2 pounds and then divide all the other ingredients by 3.
The Verdict: This made the house smell WONDERFUL! DH loved it and we had plenty of leftovers. I really liked the ginger while it wasn't overpowering. I served it over leftover quinoa rather than rice and quite liked the way the juice flavored it.