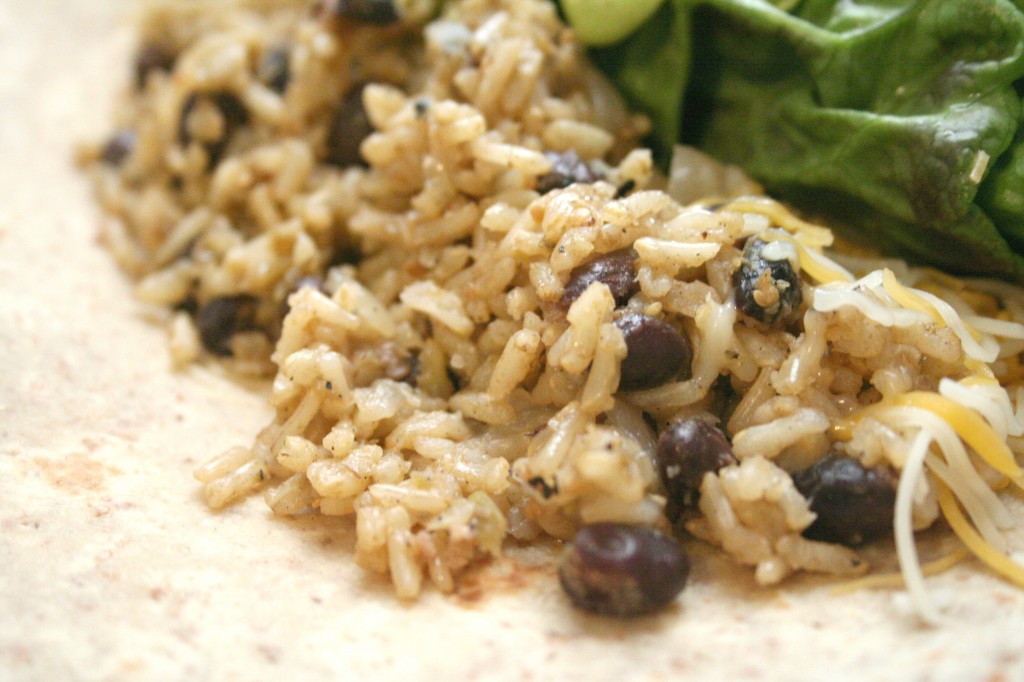 Theoretically, this is a quick meal. If you use white rice, it is. If you use brown, well, it might take much longer than expected but it will still taste good! Read on . . .
I first came across this recipe through my CSA membership at Trillium Haven Farm. There are two versions; one uses homemade tomatillo sauce and the other,which I used, is a "cheater" version which uses bottled sales verde. If you have a favorite salsa verde recipe by all means use it.
Ingredients:
2 Tbsp olive oil
1 large onion, diced
2 cups long grain white rice (can substitute brown, but will take a longer)
2 cups green salsa/tomatillo sauce
2 cups chicken stock
1 can black beans
tortillas, cheese, sour cream (optional for serving)
Directions:
Preheat oven to 350F.
In a large oven safe pot, saute the onions in the olive oil until nice and soft.
Add rice, stir, and let fry a few minutes. Then add the salsa and chicken stock and let simmer about 5 minutes. Add black beans.
Place in oven, uncovered, and bake for 15 minutes.
Remove from oven, cover with clean towel, and let sit for 15 minutes to an hour.
The Verdict: This smelled heavenly when it was cooking. I was so excited to make it one night. I took it out of the oven and set out on a half hour walk, anticipating it to be ready when I returned home. Unfortunately, I removed the towel and discovered that the brown basmati was not even close to being cooked! Eek! So I returned it to the stovetop, brought to a boil, covered, and let it simmer for about another half an hour.Since it was getting late we ended up sticking it in the refrigerator for the following night and went out for subs. The next night we reheated it in the microwave and served it with tortillas, guacamole, sour cream, and cheese. Oh  my, it was seriously delicious! My fellow CSA members have made this lots of times with no issues, so I'm guessing it's because I used brown rice instead of white. No matter, next time I'll let it boil on the stove a bit longer.
This post shared at Monday Mania, Slightly Indulgent Tuesday, Tempt My Tummy Tuesday