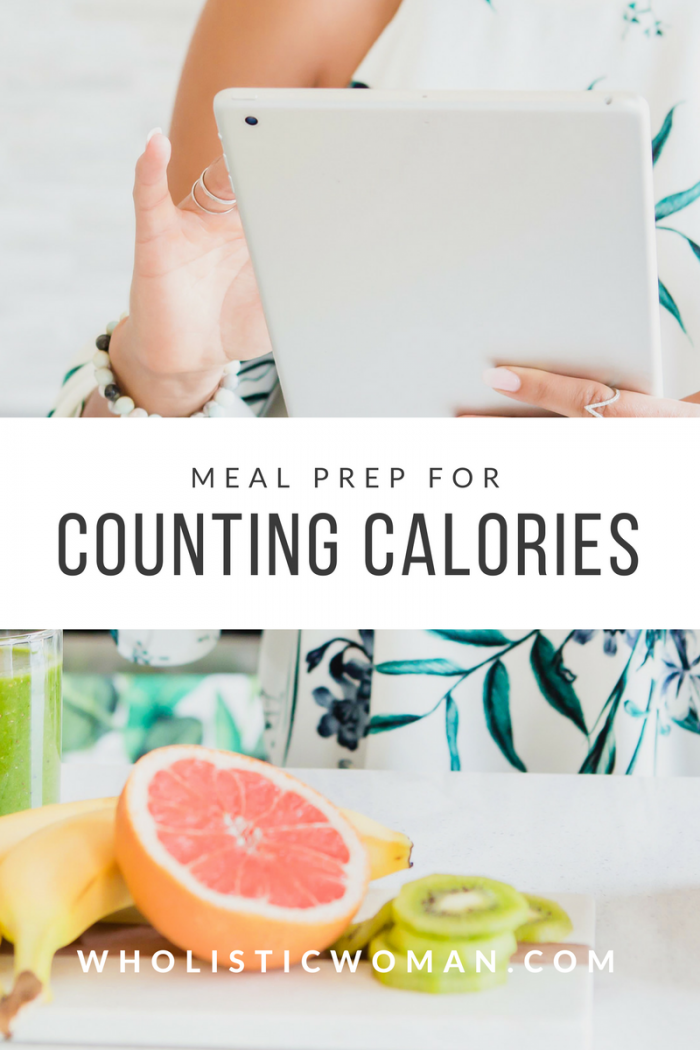 Over the next few weeks at Wholistic Woman I'll be exploring various "diets." One of the most common thing that people do when they want to lose weight is start counting calories. Prepping meals ahead of time can be a lifesaver!
Here are three ways that meal prep can help you count calories:
Avoid the drive thru
Whether you prep your meals once a week or once a month, having a plan in place and something ready to go can help you avoid getting takeout because you either don't have time to cook or don't feel like figuring it out.
You control the ingredients and portions
Unlike going out to eat, when you prepare food at home you know exactly what's in it and can easily measure your portion sizes. Many of my clients complain that they don't know how to figure out how many calories are in homemade foods. Here are some tools that might help:
MyFitnessPal is a great free resource for tracking calories, and it can quickly calculate the calories and nutrition for any recipe on the web and import it into your daily log. Click here to learn more about their Recipe Tool.
Verywell is another website that does something similar and I've heard it's very easy to use.
If you use a menu service like Once A Month Meals, the calorie information is included on their printable labels. How easy is that?!?
Of course, when you type in a recipe, you also need to be careful about the serving size. That's why meal prep is a great way to control that. You can easily divide it into five servings, for example, and know exactly what a portion is instead of trying to eyeball it later.
Smart snacking
I am always telling my clients to eat more fruits and vegetables, but let's face it–the premade bars and vending machines are SO convenient! If you take the time to separate individual servings of fruit, portion washed and cut up vegetables (along with a healthy dip or hummus), it will make it that much easier to make a healthy choice.
This week's menu
All items unless otherwise noted are from the Winter Paleo Freezer Menu Vol 3.  However, I've linked to their original source below. Note that I really don't assign specific days to the items, because we often get two nights' worth of the dinners. We try to use leftovers whenever possible. And some nights, after a long run that goes late, we just have a snack before bed.
Breakfasts:
Homemade egg muffins (I spray a little coconut oil in a coffee cup and scramble an egg and microwave for one minute, covered. Meanwhile, toast an English muffin, add a piece of cheese, a piece of ham. Voila!)
Paleo Bacon and Brussels Sprouts Hash
Lunches:
Leftover Sous Vide Beef roast from New Year's, made into a salad by adding pecans, shredded cheese and a vinaigrette
Dinners:
Paleo Chipotle Meatballs with roasted root vegetables
Prosciutto Chicken adapted for the Instant Pot with sweet & sour swiss chard and basmati
Snacks:
I am loving grapefruit these days! Also the "just a handful" cashew packs from Trader Joe's.
This post shared at Menu Plan Monday
Note: This post includes affiliate links