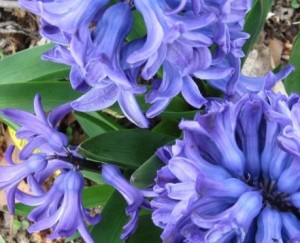 It's spring! Hooray! Asparagus and rhubarb are showing up in the farmer's markets. It makes me want to get in the kitchen again. Clean out the refrigerator. And (gulp) start menu planning again! Reposting this from last year with a few updates. Here are some free downloads just for you.
The 3 Column Method
When I started doing CSAs (community supported agriculture) I developed a very basic system that worked for me. Basically I would take a piece of scrap paper and divide it into three columns. The one on the left was where I wrote items I need to use up. In the middle I would write recipes that would use up those items (just the names and page number/source, not rewrite the whole recipe). I would draw a line from the items to the recipe. That way if I ate something from the left hand column I'd know I couldn't use that recipe without getting more. On the far right column I would write items that I still needed to make the recipes. I mostly went off memory, and that became my shopping list. Again, I would draw arrows from the item back to the recipe, so if DH got into something I would know to replace it before I started trying to make that recipe. I typed up a nice visual so you can get a better idea of what I'm talking about:
A Prettier Worksheet
Designed by Cottage Industrialist. It's an inventory worksheet that could function in a similar fashion to the three column approach I use. I'm thinking I need to put these on my freezer and pantry. She recommends putting them in a plastic sheet protector and using a dry erase pen so you can adjust the items without having to print off more sheets.
Electronic Menu Planning
When I started watching calories, I realized that I needed a way to calculate them as many cookbooks don't include them. So I downloaded MasterCook, which seems to be very popular in the Once A Month Cooking crowd (a concept I love but haven't actually implemented yet). Unfortunately I found it to be kind of clunky and had some software / customer service issues. So I went on the hunt for another electronic menu planner. That's when I discovered Living Cookbook.
First I downloaded the free trial to see if it was something I even liked. I found it extremely easy to use, and loved the fact that I could not only calculate nutrition info, but it would come up with a grocery list at the click of a button and also allow me to export printable versions for my food blog! In order to be able to import and be able to restore backup files I did purchase the full version, which at $35 was a super price. It also has inventory and pricing features but I haven't played with those yet. You can download a trial version for free here:
Living Cookbook 2011 Free Trial
SpringPad
This is more of a grocery list/recipe clipper program, but I love it. You can use it on your computer browser as well as your smart phone. I keep a list on my phone so I can remember it when I'm at the farmer's market or grocery store, and I can access it from any computer where I've installed the SpringPad. It's super cool and FREE.
This post shared at Works for Me Wednesday,  Real Food Wednesday, Frugal Friday, Fight Back Friday, Food on Friday, Monday Mania, Menu Plan Monday