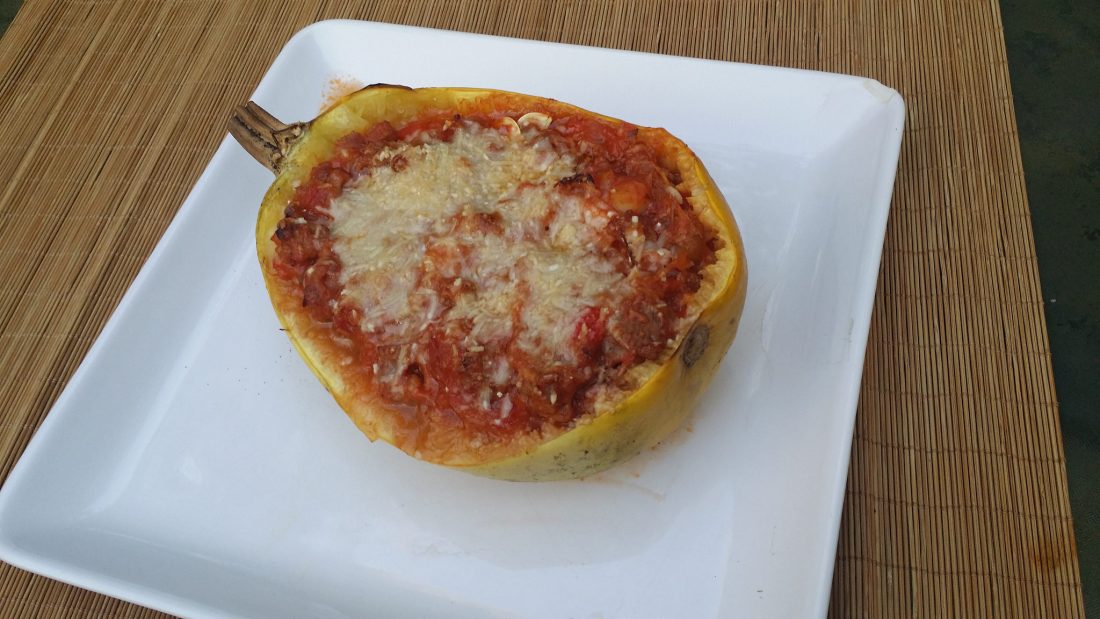 Normally, DH hates spaghetti squash. Truthfully so do I. There is no way you can fool anyone, it DOES NOT in any way replace spaghetti. So to put out a big plate of "spaghetti squash noodles" and put some spaghetti sauce on top and try to pretend otherwise only leads to great disappointment.
So when I received a spaghetti squash in my CSA pickup, I knew I'd have to find something interesting to do with it. Enter this recipe, adapted from Epicurious.
Ingredients:
1 spaghetti squash
1 pound bulk sausage (I had some Italian sausage hanging out in the freezer)
1 sweet pepper, chopped
1 onion, chopped (I substituted leeks because that's what I had from my CSA)
2 garlic cloves, minced
1 1/2 cups marinara sauce (use jarred or make your own if you're feeling especially domestic)
1/2 cup Parmesan cheese, grated
Directions:
Cook spaghetti squash. An easy way to do this is to cut in half, remove seeds, wrap in plastic wrap, and microwave each half on its own for about 8 minutes.
Meanwhile, brown the sausage, pepper, onion, and garlic in a large skillet.
Preheat oven to 400.
Remove the "spaghetti" strands from the squash, leaving the shell intact. Add the "spaghetti" to the meat mixture, season with salt and pepper.
Place the halves bowl side up on a cookie sheet and fill them with the meat mixture. If you have more mixture than will fit in the shells, feel free to put it in a casserole dish. Then sprinkle cheese on top and bake for 20 minutes or until cheese is nice and melty.
The Verdict: DH and I LOVED this, and the meat mixture reheated well. I like that it didn't pretend to be noodles, and was instead just a nice addition to some meat mixture.