One of the things I love about living in Michigan is the four distinct seasons. I think that's why I love seasonal cooking. When a fruit or vegetable is in season, it feels like something to celebrate!
Of course, storing these fruits and vegetables at the correct temperature is important. My old refrigerator tended to freeze things that were in the back. Our new refrigerator works much better, and although it's not as cool as the Electrolux model with the Perfect Temp Drawer, I do love the layout with the french doors on top and the bottom freezer. The fruit/vegetable drawers are at the right height for reminding me what's in there! Things are in season for such a short amount of time here that I don't want to lose anything. I want to eat as much of what's in season as possible.
Kelly Ripa's Summer Zephyr is one example of a recipe that makes the most of ingredients that are currently in season and found in many gardens.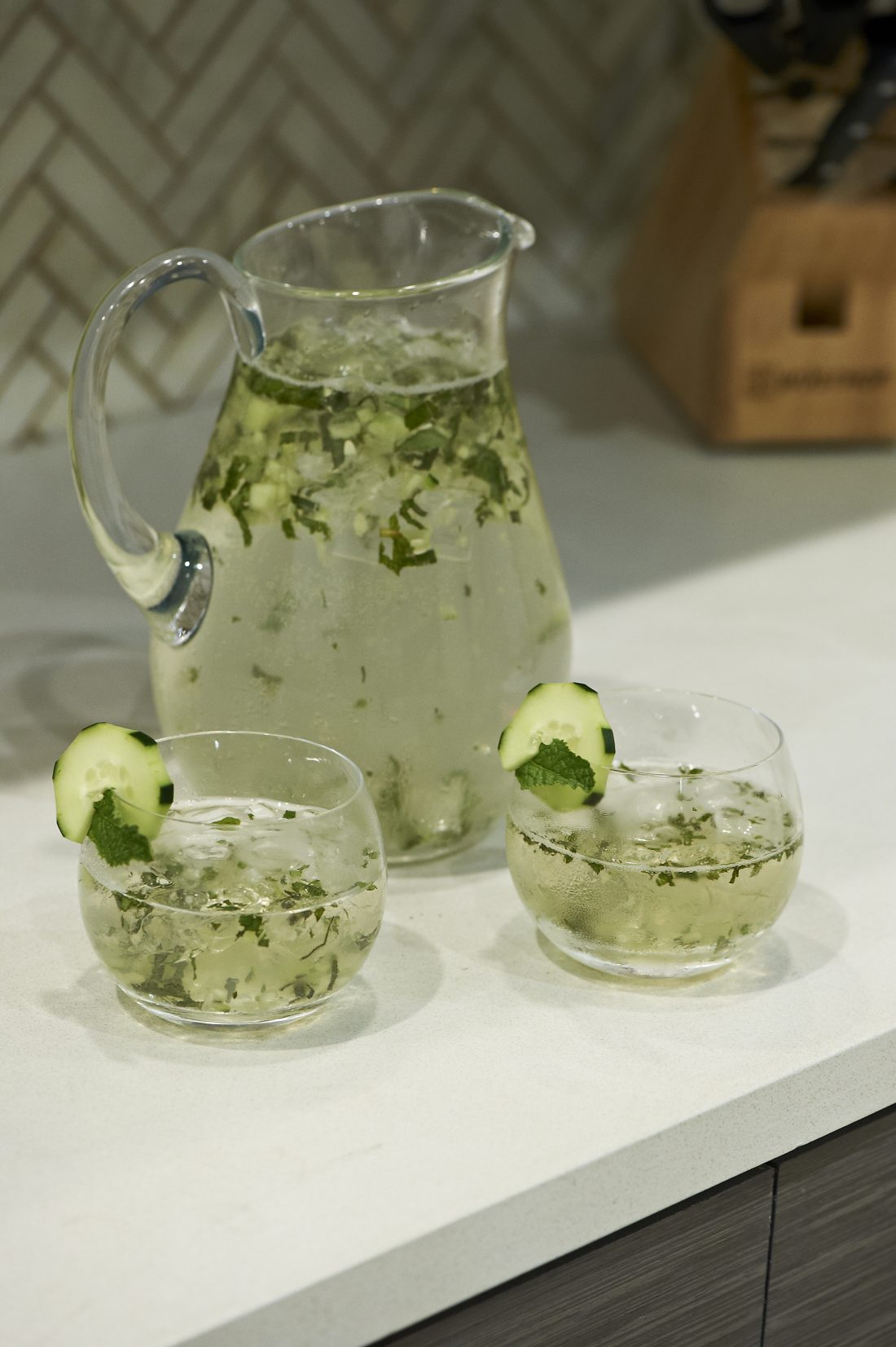 • Muddle two pieces of cucumber, two sprigs of sage, two sprigs of mint and one sugar cube together
• Once all ingredients are muddled, add in one ounce of gin and mix together
• Add a few ice cubes and top off with a splash of soda
• If I decide to make a pitcher for a larger crew, the versatile Luxury-Design Lift Off Shelves in my Electrolux
refrigerator allow me to customize the space so my pitcher has a safe, designated area and the designer LED
Lighting provides full visibility, even when the refrigerator is full of other party treats
~ Kelly Ripa
Note: If you don't like gin, you can substitute vodka or rum – the flavor will be different but the cucumber and mint will still shine.
This drink is perfect for sipping on the deck or at the lake, as long as the mosquitoes and black flies stay away. Which brings me to my next point, that not everyone loves Michigan weather in the wintertime. Some people say there are really only two seasons here–snow season and swatting season. I wouldn't go that far, but I do admit that getting away to somewhere warm in the winter is s great break from the frozen north. Luckily, our friends at Electrolux are offering a chance to escape.
Electrolux Perfect Temp Sweepstakes (enter by August 22, 2013)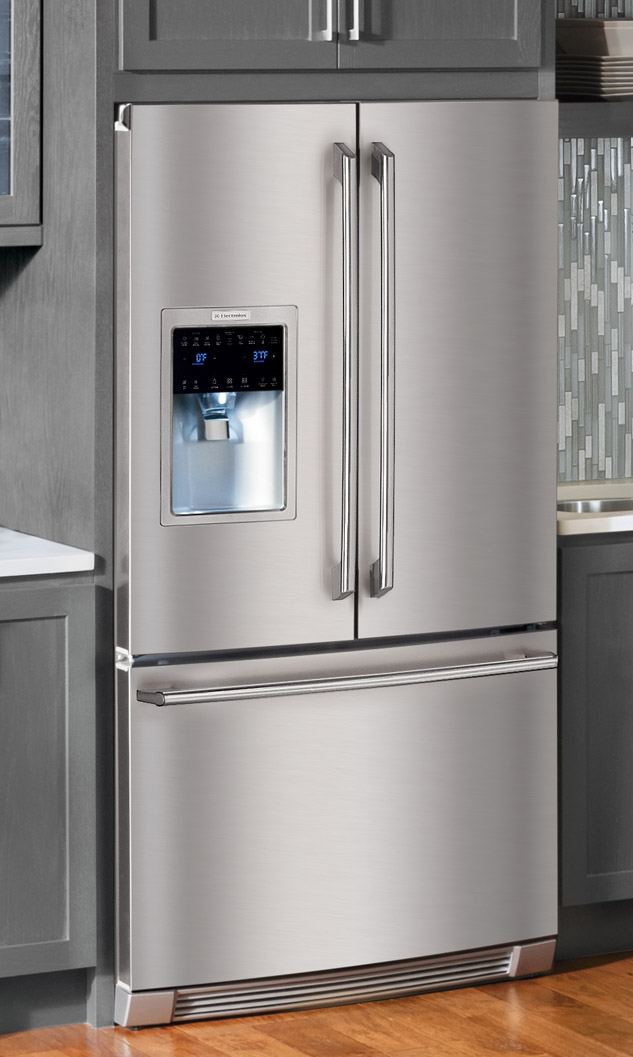 Now through August 22, visit www.livelovelux.com and enter the Electrolux Perfect Temp Sweepstakes daily for a chance to win your own Electrolux French Door Bottom Mount Refrigerator and a trip to a climate with a perfect temp – the sunny Abaco Islands in The Islands Of The Bahamas (yes please!)
Since I don't mind Michigan winters (and I already travel a ton for work), I would actually be more excited about winning the refrigerator. The one I have is pretty nice, but the description of this one sounds awesome:
The Electrolux French Door Refrigerator features the innovative Perfect Temp Drawer with Luxury-Close
The Perfect Temp Drawer provides ultimate control with a customizable, versatile temperature zone designed to store a variety of foods and beverages at the ideal temperature
The refrigerator's adjustable, humidity controlled Crisper Drawers keep fruits and vegetables fresher longer with self-closing drawers that provide a tighter seal to lock in freshness.
As if the chance to win a trip AND a super cool refrigerator (pun intended) isn't cool enough,
For every entry and share, Electrolux will donate $1 to Ovarian Cancer Research Fund (OCRF) with the goal of reaching $125,000.
So, make yourself a daily cocktail and head over to www.livelovelux.com and enter!
I was selected for this opportunity as a member of Clever Girls Collective and the content and opinions expressed here are all my own.