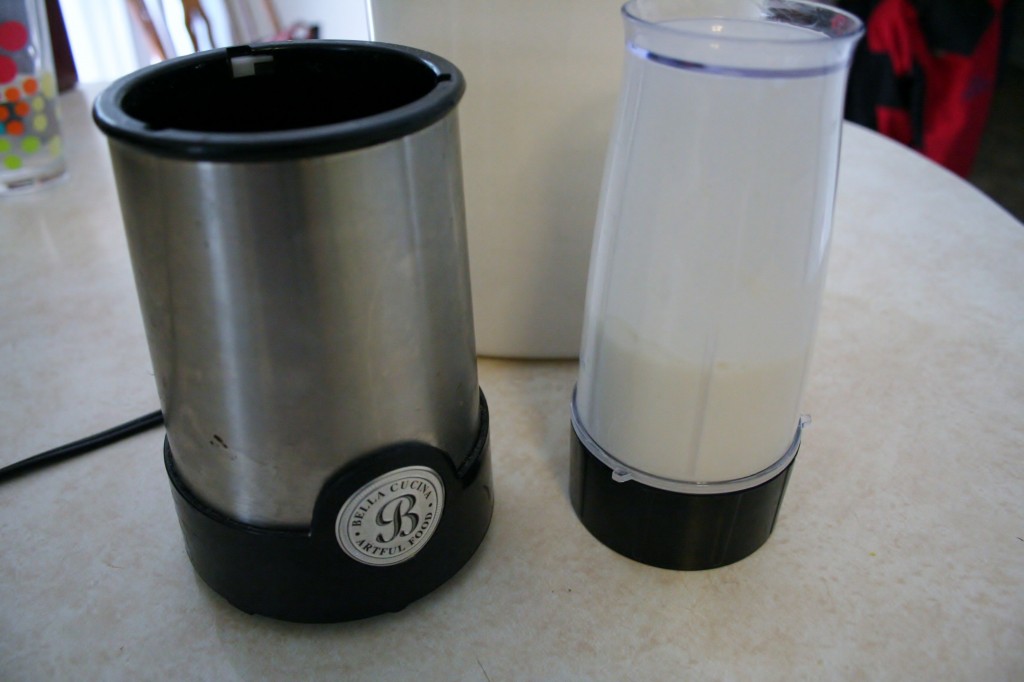 Ever wondered what was in sweetened condensed milk? Now you can make your own!
Source: Simply in Season
Ingredients:
1 C dry milk powder
2/3 C sugar
1/3 C boiling water
3 Tbsp butter (optional; I didn't use)
Mix well in a blender until smooth and refrigerate for 24 hours. Yields the equivalent of one can.
The Verdict: Since it's not really something you eat on its own, it's hard to say how it compares. Refrigerating overnight definitely yielded a sweet, milky, sticky substance. It worked great in the peach ice cream recipe in which I used it.
This post shared at Kitchen Tip Tuesday, Frugal Tuesday Tip, Works for Me Wednesday, Frugal Friday