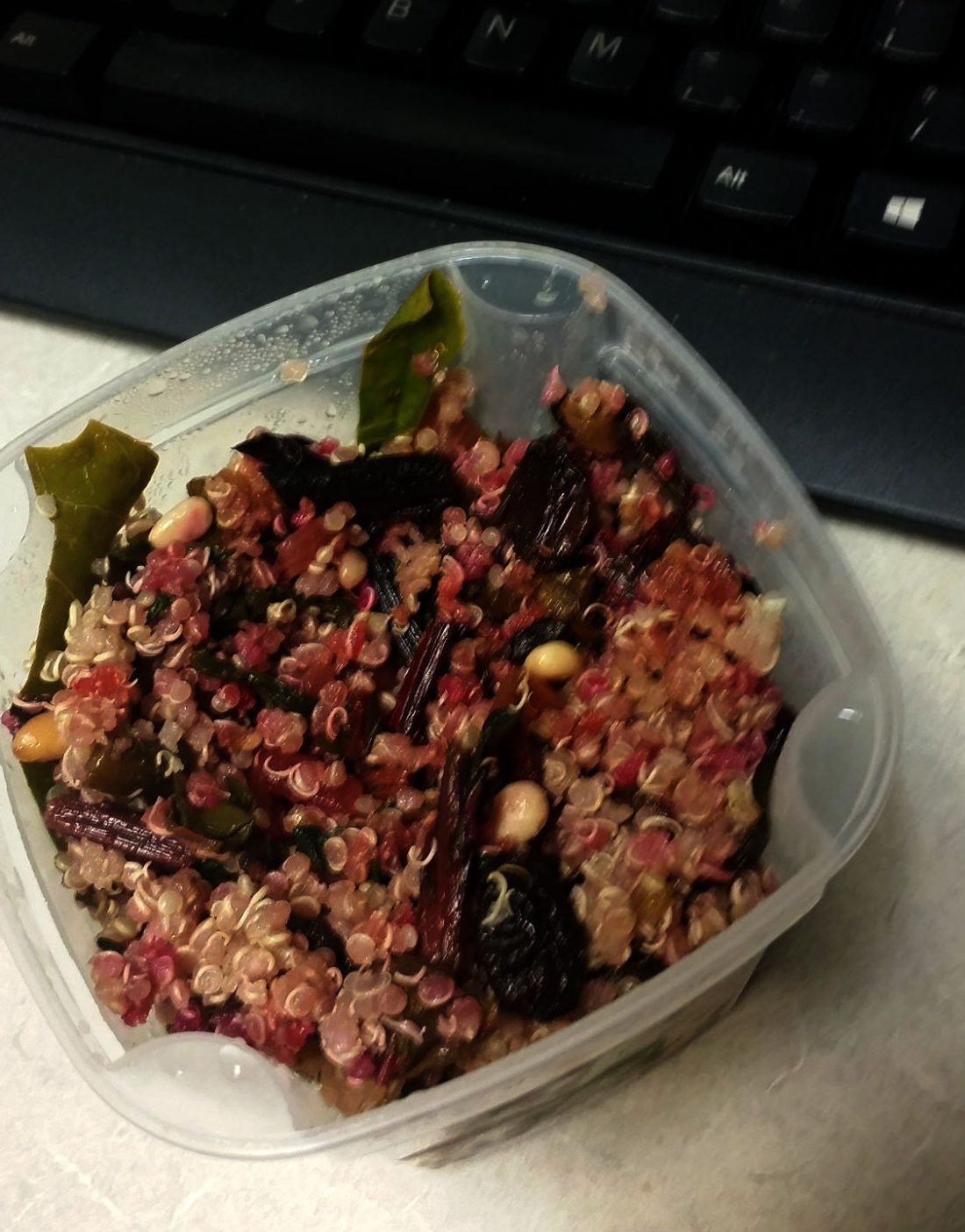 You might recall this as a variation of the "Master Mix" recipe that I've posted before. It's a long time favorite that I dig out every summer when the greens start piling up in the refrigerator.
I came across this recipe when I was a member of Trillium Haven Farm CSA, and it's fun to use these recipes that have such good memories attached to them.
While making the Sauteed Swiss Chard, you can have a batch of quinoa going. Cook according to package directions. This makes a great make-ahead lunch for the week.
Sauteed Swiss Chard with Onions, Garlic, Raisins & Pine Nuts
2 bunches of Swiss Chard, or 1 bunch with ½ lb of mustard green mix (you can also use a whole bag of mustard greens—great way to use them up and the cooking gets rid of the spicyness!)
2 Tbs olive oil
1 onion, chopped
2 garlic cloves, peeled and finely chopped
1/3 tsp red pepper flakes
½ cup raisins, soaked overnight or for a few hours before using and drained (I typically skip this soaking step if I'm in a hurry!)
½ cup pine nuts
Salt to taste
1 splash of red wine vinegar
1. Finely chop the stalks of the swiss chard, then finely chop the greens.  Mustard greens are also finely chopped.
2.  Heat a large sauté pan over high heat and add the olive oil.
Add the onion and sauté for a few minutes to soften, then add the garlic and swiss chard stems.  Stir in the swiss chard leaves once the stems and onion are softened (not browned), and sauté until wilted.  Add the red pepper flakes, raisins and pine nuts.
3.  Turn off heat, season the chard with salt and a splash of red wine vinegar.
4. Stir in to cooked quinoa, and add some lemon juice and olive oil for a little extra brightness and texture.