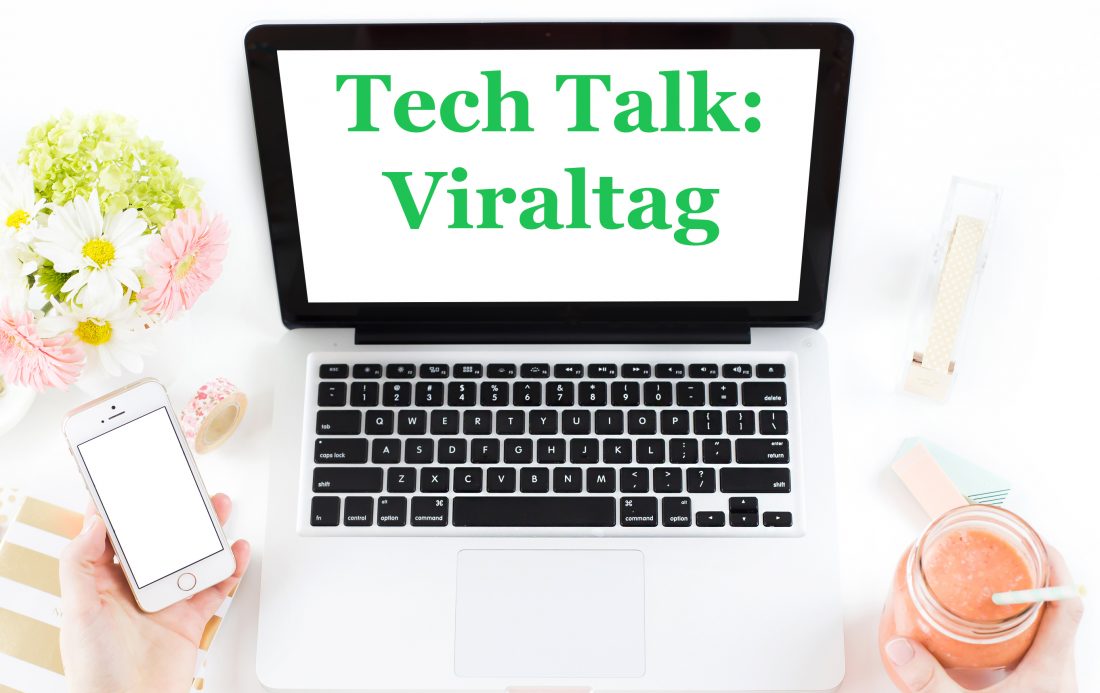 Viraltag, Tailwind, CoSchedule, Buffer, Hootsuite . . . I tell you what, figuring out what scheduling tool to use is almost more difficult than just doing everything manually! OK, just kidding, not really.
I spent FOREVER trying to Google reviews, asking in Facebook groups, asking blogger friends. What I ultimately decided is that the only real way to know what would work best FOR ME is to just try them for myself. Luckily, most offer a free trial for this purpose.
Last week I took Viraltag for a spin. Now, for a frame of reference, I normally use CoSchedule and Buffer as my primary scheduling tools. CoSchedule for my editorial calendars, Buffer for sharing other people's posts on Twitter and Facebook. CoSchedule and Buffer work great for what I need them to do, and I have admittedly not played around with their Pinterest posting capabilities very much. I will be exploring those soon. However, neither do Instagram, and I have bumped up against pinning limits in Buffer (too many pins scheduled for the level of account that I have). So I would LOVE to find a tool that will allow me to pin to Pinterest AND Instagram.
Viraltag bills itself as an all-in-one visual marketing platform. Viraltag supports scheduling to Pinterest, Instagram, Facebook, Twitter, Tumblr, and LinkedIn. You can connect multiple accounts on any social channel depending on your plan.
As I mentioned, my primary need is for Pinterest and Instagram, but I do love how easy it is to customize images for different channels right within the platform. I also love how you can set RSS feeds and search for content to share from the dashboard too. Here is a more complete overview, provided by Viraltag:
Note: This post contains affiliate links, and I receive a discount for posting this
Why Viraltag?
Viraltag is an all-in-one marketing platform. You can use Viraltag to find quality visual content to share, improve your own photos and create original graphics, and then schedule it all to post at the best times on social media.
Independent bloggers and big consumer brands are using Viraltag to execute their marketing and build their brands. Hearst publications, H&M, Lacoste, and AOL's Style Me Pretty are just a few of the 10,000 brands using Viraltag. Viraltag is also endorsed by the Professional Travel Blogger Association and Food Blogger Pro.
It's no surprise. Viraltag users see real results on their business from using Viraltag. Users see four times the amount of engagement on everything they share through Viraltag. They also see their followers increase by 25% every month for each social account that they use with Viraltag.
How it works
Viraltag supports scheduling to Pinterest, Instagram, Facebook, Twitter, Tumblr, and LinkedIn. You can connect multiple accounts on any social channel depending on your plan.
Find content
Viraltag gives you several options for finding your own content to share.
Add RSS feeds from your favorite blogs or websites with content your audience will value. A feed of the most recent photos and visuals will automatically appear in your dashboard and you can schedule directly from there.
Search popular images to find photos being sharing by Viraltag users. Browse for content to share by category or search by keyword.

Simply click to schedule something you would like the share. The link is automatically included to direct traffic to the original source. You can make any edits you need to the caption. Then select the accounts you would like to post it to and the time you would like it to be posted.
Schedule content from anywhere on the web with the Viraltag Browser Extension.
Just like using the Pinterest Pin It Button, the Viraltag button allows you to bring up all the photos on any web page and simply click to schedule one or multiple to your social networks. You can even use this button to schedule your repins.
You can also search Instagram with Viraltag and regram straight from your dashboard. Just search for a keyword or a hashtag. Then select the photo you want to regram. The original caption will automatically be added to your description along with the user's handle who shared it.
Share your own content
Viraltag also makes it simple for you to share your own content. Simply pull it into Viraltag from whichever source you keep your content. You can upload photos directly from your computer or from Facebook, Dropbox, Flickr, or Google Drive simply with the Viraltag upload tool.

Create original visuals

Viraltag offers editing features, so you can edit and enhance any photo you share. You can also create graphics from scratch with their Canva integration. You can choose to create a graphic for a specific social network, follow their easy instructions, and schedule directly. All the graphics you make will be stored in your dashboard and can always be scheduled again in the future.
Track results
Viraltag reports give you actionable analytics about your traffic and social accounts. Connect your Google Analytics to see the number of visitors reaching your website from each social channel. Learn the best times to post to get the most engagement for everything you share. Learn how your specific content performs with Pinterest analytics.
Save time
Viraltag has several features to help you save time and automate your social sharing. Set up a posting schedule for each social network. Then simply add content to your queue and know it will be published automatically at your preset times.
Use bulk scheduling to schedule multiple things at at the same time.
See what Viraltag can do for your business. Sign up for a free 14 day trial. Viraltag offers a variety of plans depending on your needs and size of your team.
The blogger plan is $12 a month for one team member to connect up to 3 social accounts. The Professional Plan is $29 a month for one team member to connect up to 10 social accounts. The Business Plan offers team workflows for up to 3 team members and is $99 a month.
Have you used Viraltag? Let me know what you thought in the comments below! Stay tuned for future features where I explore some of the other options I mentioned at the beginning of this post.