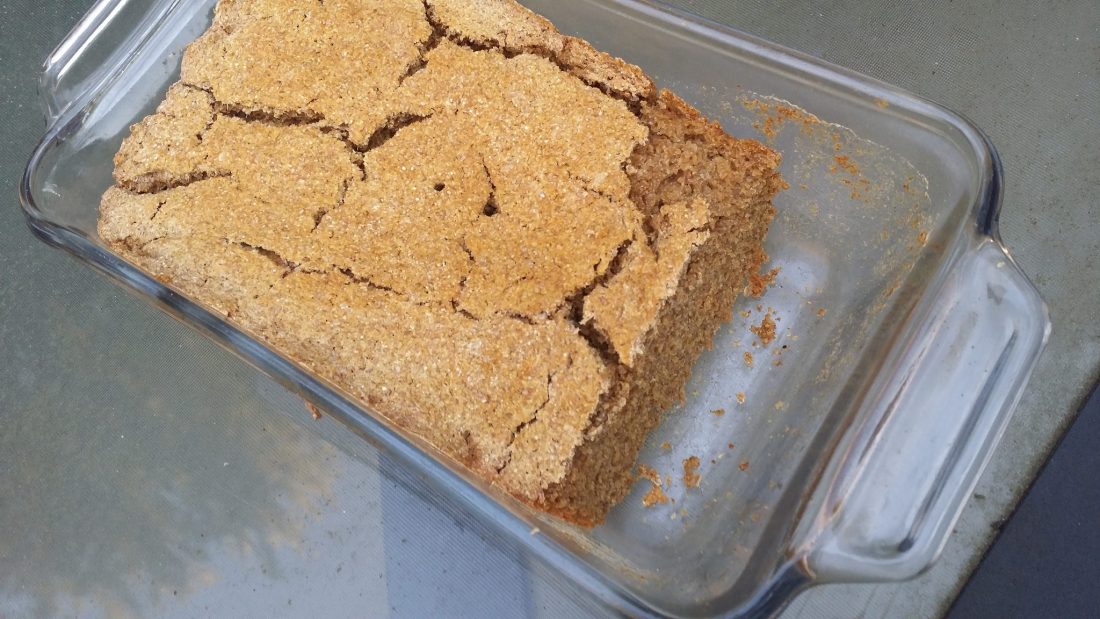 I have just about given up on baking bread. After several failed attempts a couple of years ago, I came across this recipe for Whole Wheat Pumpkin Bread in Mark Bittman's The Food Matters Cookbook: 500 Revolutionary Recipes for Better Living
. I had some pumpkin on hand that needed to be used so I decided to give it a go.
Ingredients:
3 cups whole wheat flour
1 1/2 tsp instant dry yeast (note: If you don't have instant dry yeast, you can substitute active dry yeast by increasing the amount by 25%. So in this case I used 1 3/4 tsp)
2 tsp salt
pinch of nutmeg
1/2 cup water
1 cup pureed cooked pumpkin (can use canned, or other winter squash)
2 Tbsp vegetable oil (I don't have vegetable oil on hand so I substituted olive oil for baking)
Directions:
Combine the flour, yeast, salt, and nutmeg in a large bowl. Add the pumpkin and water and stir until blended. The dough should be quite wet, "like a batter," and so I did have to add some additional water. Cover the bowl with plastic wrap and let it rest in a warm place for about 2 hours. The dough is ready when it is dotted with bubbles.
Scoop the dough into a greased 9×5 pan and use a rubber spatula to gently settle it in evenly. Brush the top with oil. Cover with a towel or plastic wrap and let rise until doubled, an hour or two. Confession: I actually went on a run at this point and asked DH to put it in the oven in two hours if I wasn't back in time.
In a preheated 350F oven, bake until deeply golden and hollow-sounding when tapped, about 45 minutes. Another confession: I also have horrible judgement when it comes to whether bread is done or not. Bittman suggests using an instant-read thermometer and that it's done when it reaches 200F, but that took about an hour.
The Verdict: After guessing that it was probably done, we let it cool. DH did not like it. I decided that with peanut butter and jelly it was good, but VERY dense. I'm sure it's because I let it rise too long or bake too long or whatever. Or maybe I'm just so used to sandwich thins that a nice hearty bread takes some getting used to again. The flavor was good, though, and someone more experience might have better luck.