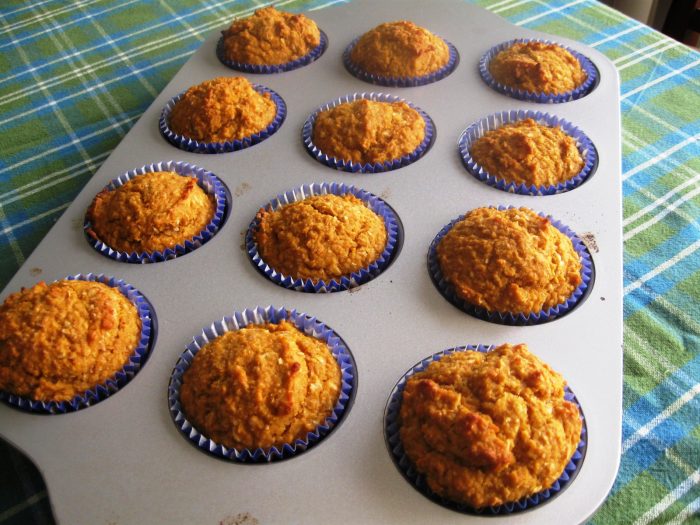 One of the most popular posts on my blog is 10 Unique Thanksgiving Side Dishes, especially this time of year. I have a couple of theories about this. One, maybe families are getting larger or spreading the cooking load around, and since there are only so many variations on green bean casserole, people in desperation type in "unique Thanksgiving side sishes," or "different Thanksgiving sides." Or, maybe people are taking back the holiday and celebrating the harvest–from their own gardens or local CSAs, rather than the "harvest" from the supermarket.
And so, it occurred to me that maybe people would be interested in unique Thanksgiving dessert ideas, too. Sure, there's the traditional apple pie and pumpkin pie. But if you're attending a larger gathering, hate pumpkin, or just want something different, it's nice to have some options.
The nice thing about most of these is that they're very portable. So, if you're looking for a Thanksgiving dessert to make ahead or bring somewhere, these are just the ticket.
Without further ado: 10 Unique Thanksgiving Dessert Ideas
Pumpkin Patch Muffins. I like bringing muffins for dessert to potlucks because they are not as sweet as some of the other dessert selections, and any leftovers can be used for breakfast the next morning.
Pumpkin Coconut Muffins. These are a bit healthier than the Pumpkin Patch Muffins and seem a bit lighter. Definitely great with real butter!
Pumpkin Patch Cocktail. Because sometimes you want to drink your calories and warm up in the process.
Pumpkin Chocolate Cheesecake. This is very rich but oh, so good. Now you don't have to decide between a pumpkin dessert or a chocolate dessert!
Pumpkin Pecan Pie. Why choose between pumpkin pie or pecan pie? This one features the best of both worlds.
Pear Custard Pie. You'll love the creamy texture of this.
Upside-Down Pear Gingerbread. This one might be more of a Christmas dessert, but I suspect everyone will still like it at Thanksgiving.
Mom's Apple Pie. This dessert recipe really is from my mom. It's not as good as her tart cherry pie, but she won't give me the recipe for that one 🙂
Apple Cake. The caramel-ish frosting is especially good with this cake that's chock full of apple goodness.
Secret Chocolate Cake. So I know it's not apple, pear, or pumpkin, but seriously, you can't have a party without chocolate! The "secret" ingredient in this cake is either zucchini or beets, take your pick.
What are some of your favorite, unique Thanksgiving dessert ideas?