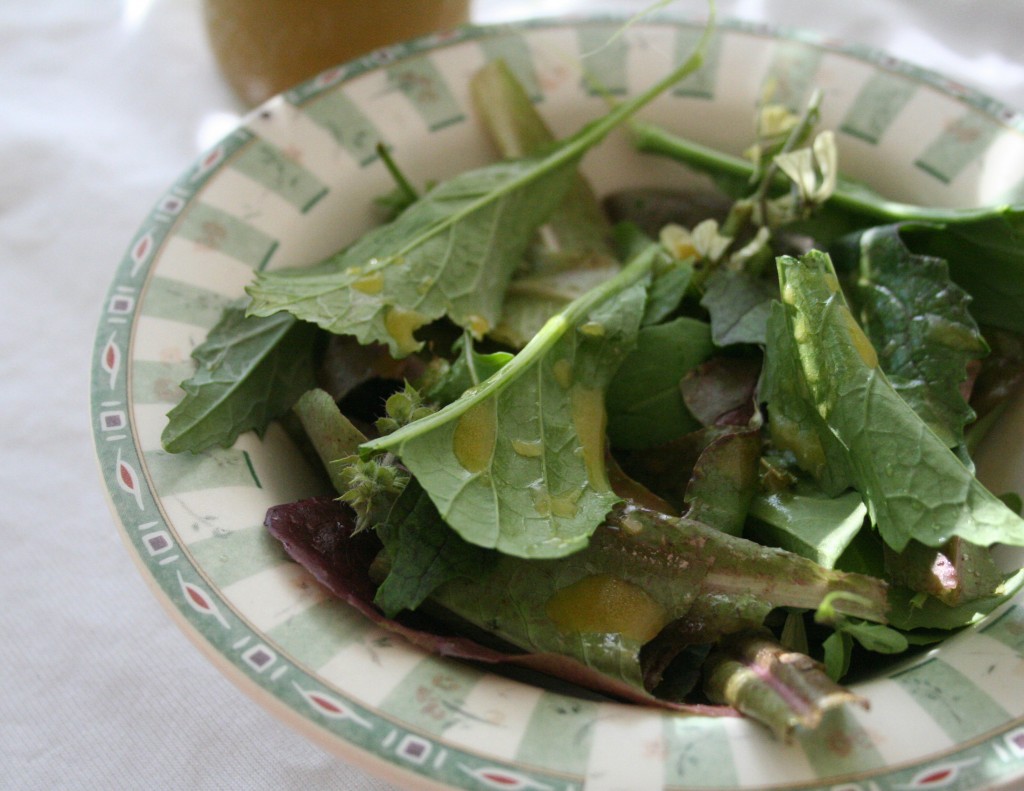 Yesterday I went to my husband's brew club beer & food pairing event, and one of my favorite dishes was a cole slaw with IPA (India Pale Ale) dressing. So I went online and found a similar recipe to add to tonight's salad.
Source: Adapted from Food & Wine (June 2011) via www.thebittenword.com
Ingredients:
3 oz Indian Pale Ale (I used DH's homebrew)
2 cloves minced garlic (the original calls for 1 tsp minced shallot)
1 tsp orange thyme, chopped (the original calls for 1 tsp orange zest, but I loved the thyme)
1 Tbsp honey
1 tsp Dijon mustard
4 Tbsp olive oil (I used avocado oil)
salt & freshly ground pepper to taste
Directions: Mix well, I prefer to just put it in a jar and shake.
The Verdict: Mmmm, the flavors are divine (if you don't like beer, though, you probably wouldn't like this). It could have used some additional honey just because my salad had a lot of arugula and mustard greens in it.
This post shared at Works for Me Wednesday, Ultimate Recipe Swap, I'm Lovin It