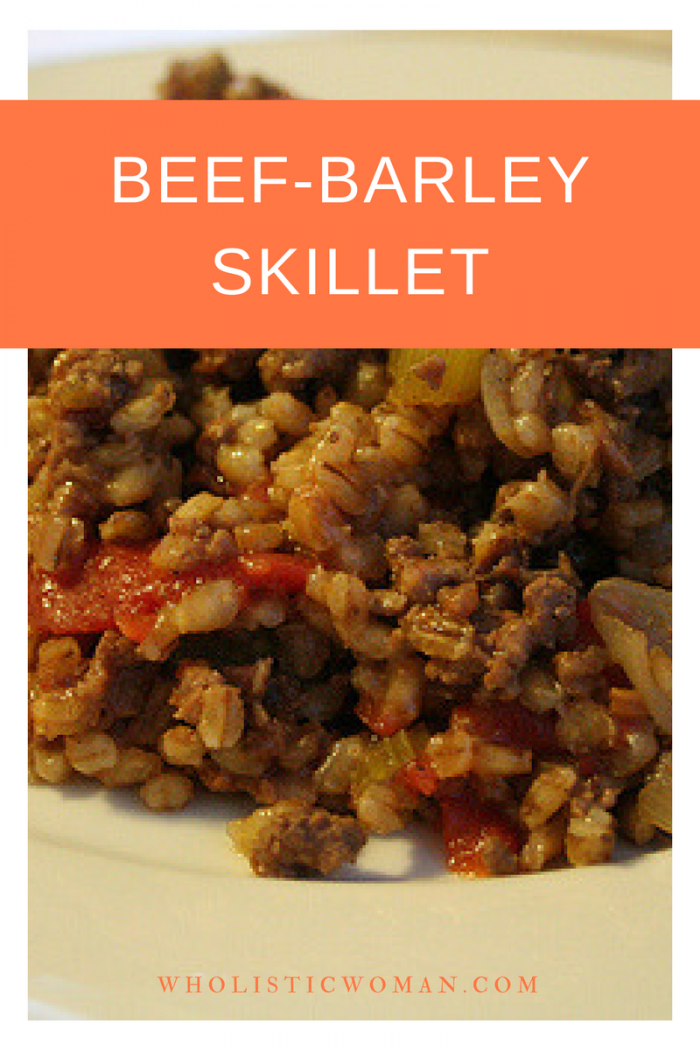 This is one of those recipes that is definitely not fancy, but it's just perfect for a cold wintry evening. Sunday Supper is a great tradition, one that's been in my family for generations. I remember fondly having comfort foods made by my Grandma when we were lucky enough to be invited for supper. My mom also used to cook a special Sunday dinner.
These days I don't cook quite as elaborate of meals as my foremothers, but easy dishes like this are still comforting and healthy!
Source: More-With-Less Cookbook (World Community Cookbook)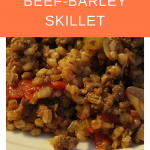 Beef-Barley Skillet
Ingredients
1

lb

ground beef

1/2

cup

onion

chopped

1/4

cup

celery

chopped

1/4

cup

green pepper

chopped

1 1/4

tsp

salt

1/8

tsp

pepper

1/2

tsp

marjoram

1

tsp

sugar

1

tsp

Worcestershire sauce

1/2

cup

chili sauce

2

cups

canned tomatoes

broken up

1 1/2

cup

water

3/4

cup

barley
Instructions
Brown the ground beef, onion, celery, and green pepper in a large skillet. Drain off excess fat.

Stir in remaining ingredients and bring to a boil. Lower to a simmer and cook for 35 minutes for quick cooking barley to an hour for pearl barley.
The Verdict: I'm so glad I froze my garden's extra green peppers last summer. It's nice to be able to pull them out of the freezer when needed for recipes such as this. For the chili sauce I used about a tablespoon of garlic/chili sauce. I don't think I've had barley this way before, and I really liked the texture it provided. This is a great throw together dish.
National Sunday Supper Month
One reason I love to participate in the Sunday Supper link ups is because we are passionate about encouraging families to gather together around the family table. After all, families that eat together make lasting memories and grow closer by breaking bread and sharing stories. We would love for you to join us in our mission to bring back Sunday Supper by taking the Sunday Supper Month Pledge. Sunday Supper starts off as one day a week and soon becomes a way of life.
Sunday Supper Recipes
Super Sunday Entrees
Sweet Sunday Desserts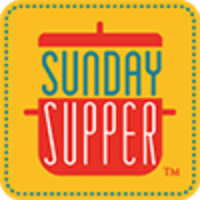 The Sunday Supper Movement is committed to bringing our readers delicious recipes that encourage them to gather and eat together around the family table. Search for your favorite ingredients on our Sunday Supper website. Also check out the Sunday Supper Pinterest boards for plenty more ideas and inspiration.