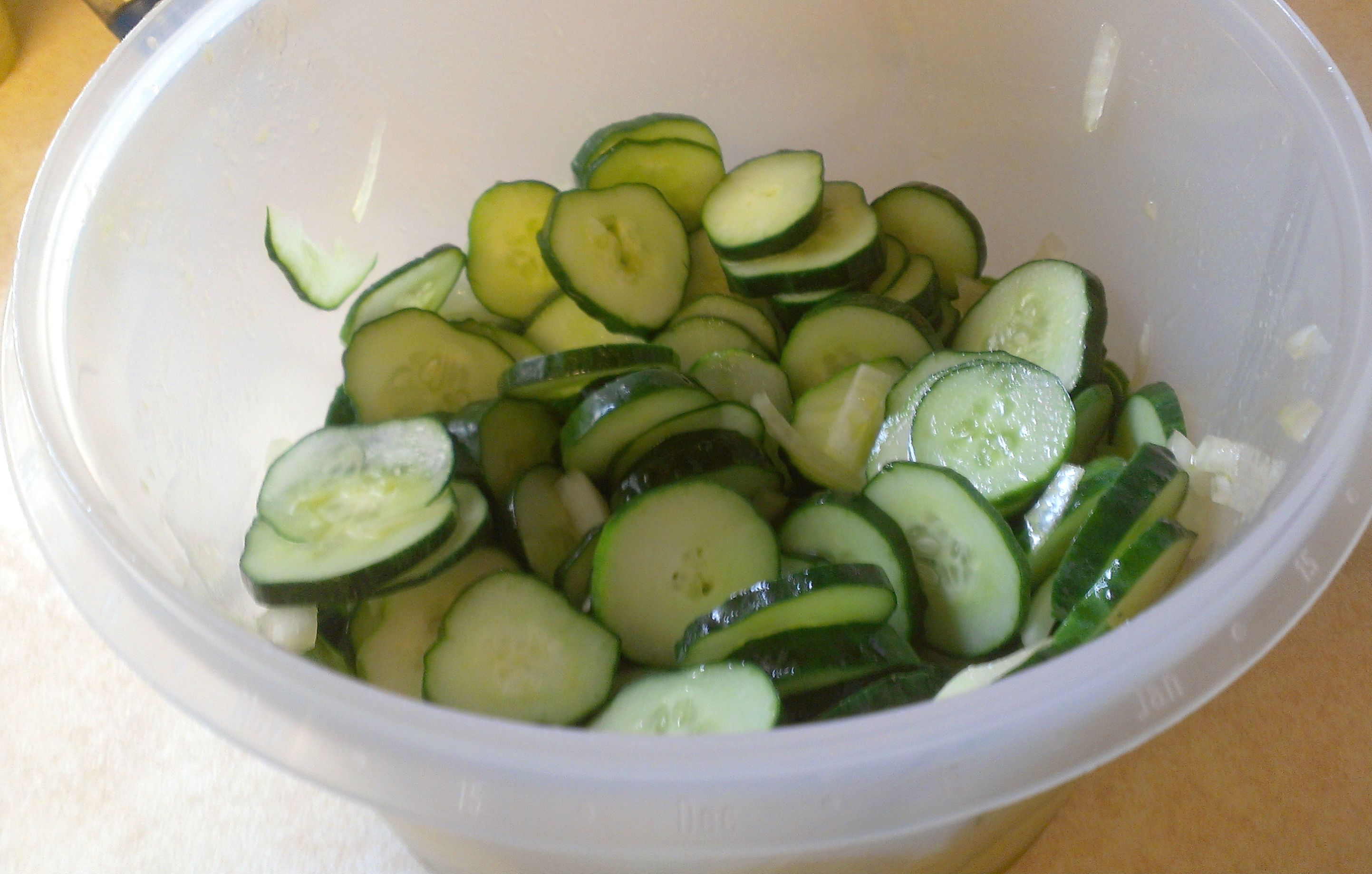 Need something quick to take to a party? Try this refreshing cucumber salad from Simply in Season!
There a couple of different variations listed in Simply in Season Expanded Edition (World Community Cookbook)
, but this one didn't require soaking or standing time.
Ingredients
3 cups cucumbers (thinly sliced)
1/2 cup onion (thinly sliced)
1/4 cup vinegar
2 tablespoons oil
1/2 teaspoon salt
1 tablespoon sugar (optional)
Instructions
Mix together and add to the cucumbers and onions.
https://www.wholisticwoman.com/cucumber-salad/
The Verdict: I used white wine vinegar and avocado oil; you could definitely experiment with different vinegars and oils. This was very refreshing, although I used granulated sugar so I'm thinking a little honey or maple syrup would work better for adding sweetness. It's not necessary if you have mild cucumbers, but if they are a little on the bitter side (as can happen when the weather is too hot) this will help cut the bitterness.
This post shared at Tempt My Tummy Tuesday