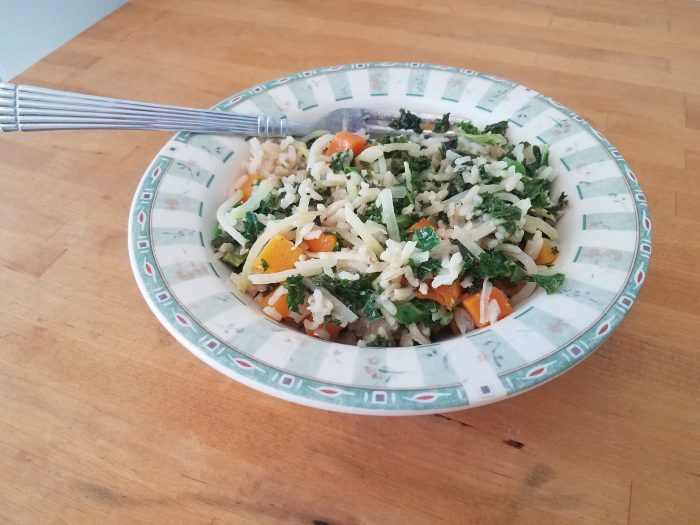 As a nutrition coach, I'm always telling people to eat more vegetables. As someone who wants to eat healthy, I also have a goal of eating vegetables. I even have a little fruit and veggie tracker in my planner so I can check off my fruit and vegetable intake along with my water.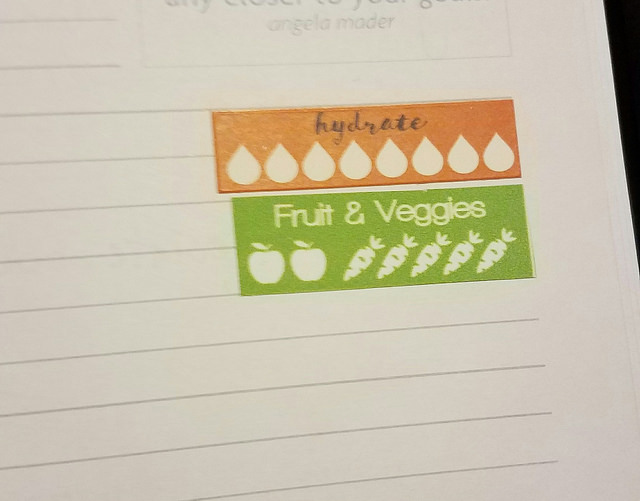 If you follow any health and wellness bloggers or Instagrammers, you might think that a nutrition coach or "healthy" person's day goes something like this:
Butt Crack of Dawn: Arise and do an hour of meditation, followed by an hour of Ashtanga yoga in the forest, capped off by a beautifully lit smoothie bowl washed down with matcha tea.
Morning: Create flawless mandalas and inspirational quotes with beautiful handlettering in bullet journal.
Lunch: Consume something beautiful in another well-lit bowl. Probably vegan, gluten-free, and paleo. Definitely involves kale.
Afternoon: Squats, burpees, running 20 miles.
Dinner: Lettuce wraps (probably Asian-inspired chicken)  with lots of colorful veggies, again perfectly plated and lit.
After Dinner: Evening yoga in front of a lake at sunset.
So yeah, that might be what is shown in the feeds but I'm willing to bet that despite the gorgeous photos, your day might be more like mine:
Dawn: Stumble out of bed, vow to start yoga practice next week, and head straight for the espresso maker.
Morning: Review planner and to-do lists for the day. Realize your first appointment is in another city and if you leave now you'll only be 5 minutes late. Grab a protein bar on your way out the door (but at least it's "natural!") Upon arriving at the meeting, be thankful that there is 1) coffee and 2) FRUIT! Woo hoo, color in the checklist.
Lunch: Get back to the office with about 15 minutes before the next meeting starts. Consider a quick run to the vending machine. Snickers at least has protein, right? Oh hey, just remembered . . . the Mann's Nourish Bowls that I had in the refrigerator!

Veggie tracker score! (Plus it was pretty filling and tasty).
Afternoon: Planning and paperwork. Apple for snack so it can go on the tracker.
Dinner: DH and I are usually really pressed for time. We are training for 3 spring marathons and we either run right when we get home from work or grab something quick before heading out to join our running group for hills and speed workouts. I have been doing a lot of slow cooker meals but the other night we tried the Nourish Bowls. I was trying to wrap up a blog post and asked him to make dinner. To my surprise, he handed me a gorgeous bowl with leftover chicken on top before I was even halfway through!
"Thanks babe!" I said.
"No problem," he said. "Four minutes in the microwave and done!"
Take that, Instagram.
So yeah, the Nourish Bowls are super convenient for healthy eating on the go. In addition to keeping the refrigerator and pantry stocked with healthy staples, the bowls make it easy to have a WARM bowl of veg, grain, and sauce in minutes. (Side note: I really need WARM food in the winter here in Michigan!)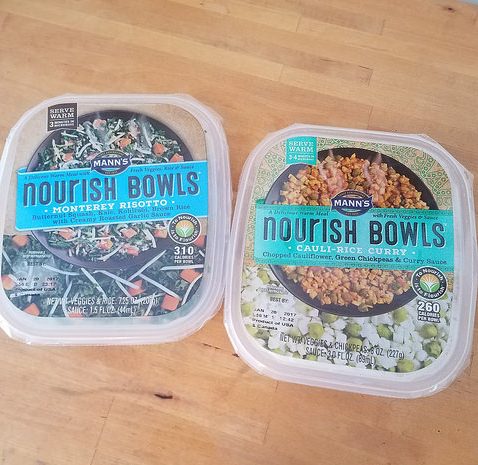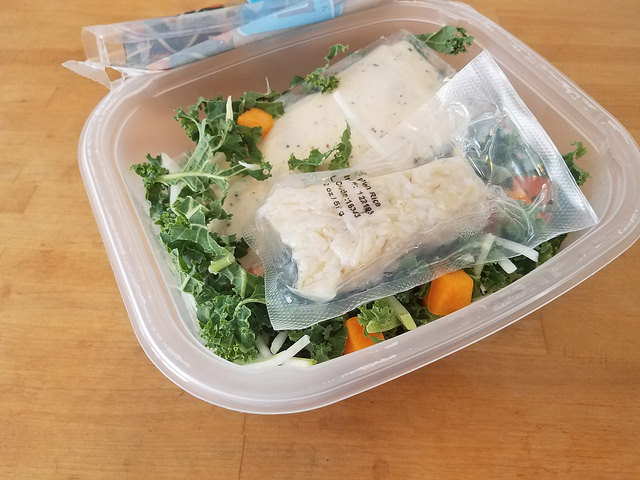 Long-time readers might be surprised to hear that I eat–gasp–frozen dinners on occasion, but truly, when the alternative is fast food these are a healthy lifesaver. They are a great addition to your make-ahead arsenal (freezer meals, weekend meal prep, and slow cookers).
And when the veggie tracker gets filled for the day? I don't feel quite so guilty about the post-run beers with the running club 🙂
Want to see some other ways to use these cool bowls? Visit these posts from my Sunday Supper friends:
Nourish Bowls
Plus meet Gina Nucci, aka Gina Broccolini, one of the third generation family owners of Mann Packing – the creators of Nourish Bowls – in a Sunday Supper Movement Interview

Join the #SundaySupper conversation on twitter on Sunday! We tweet throughout the day and share recipes from all over the world. Our weekly chat starts at 7:00 pm ET. Follow the #SundaySupper hashtag and remember to include it in your tweets to join in the chat. To get more great Sunday Supper Recipes, visit our website or check out our Pinterest board. Would you like to join the Sunday Supper Movement? It's easy. You can sign up by clicking here: Sunday Supper Movement.
Win some Nourish Bowls of your own!
Join us on the Sunday Supper Facebook page on January 22, 4 PM EST, for a Facebook Live event! Family Foodie will be making one of her famous breakfast bowls using Nourish Bowls. At the end of the video, a winner will be selected from the comment section to win a prize pack from Nourish Bowls!
Learn more about Nourish Bowls here:
Note: This post is sponsored by Nourish Bowls in conjunction with a social media campaign through Sunday Supper LLC. All opinions are my own.