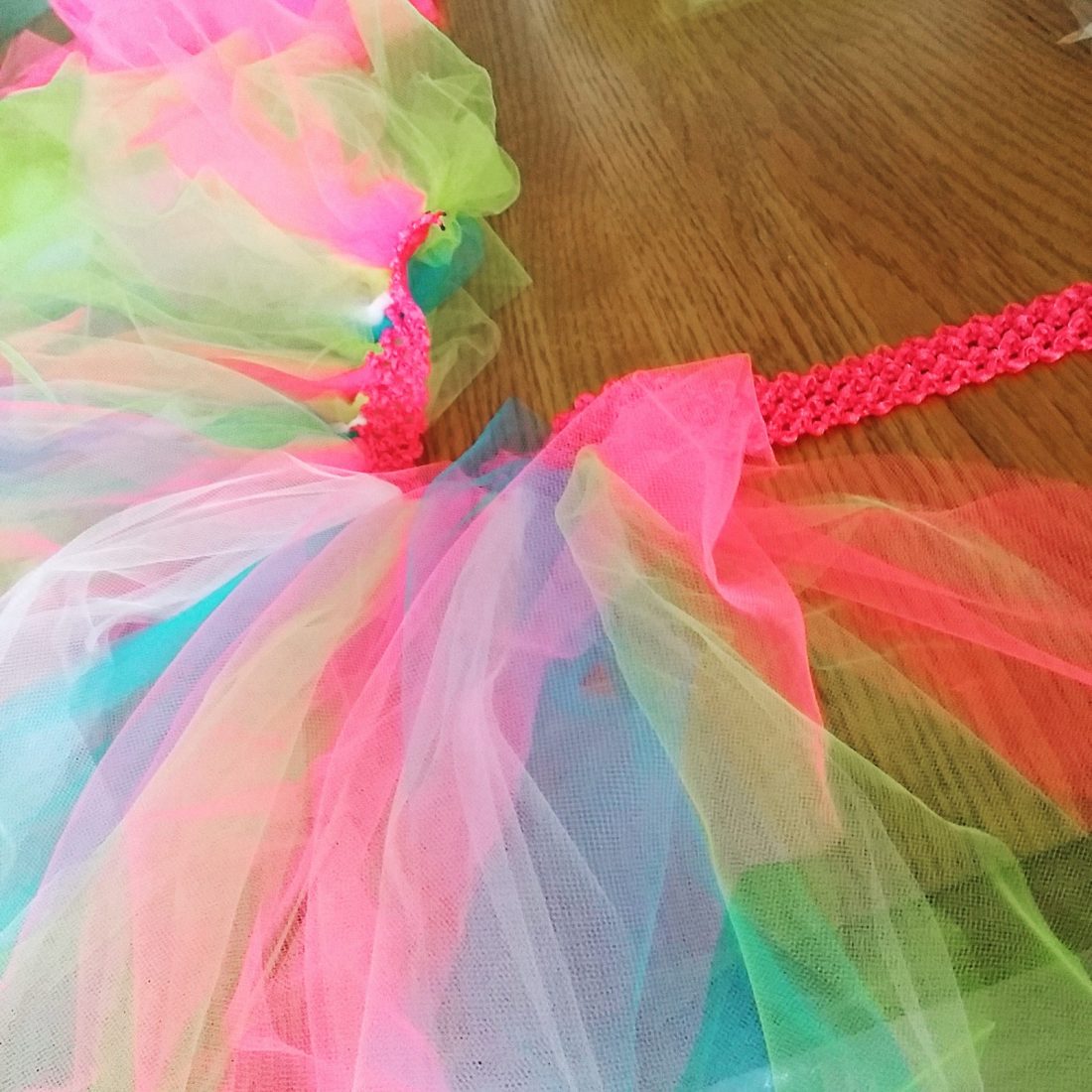 I've discovered that part of the fun of 5Ks is dressing up. Having a colorful tutu definitely added to the fun of The Color Run. While you can certainly purchase tutus, my sister in law showed me that with a little time you can make your own!
What you'll need:
stretchy crochet trim (sold on spools and often sold for making headbands).
tulle (can purchase on spools or the kind that's folded up in a package).
scissors
Step 1
Cut the elastic to just a bit smaller than your waist. You want to be able to get the tutu on and off, but also make it tight enough so that it doesn't fall down when running. You may want to singe the cut ends with a lighter to prevent raveling.
Step 2
Cut the tulle into strips, about twice as long as you want the finished length to be and about 4 inches wide.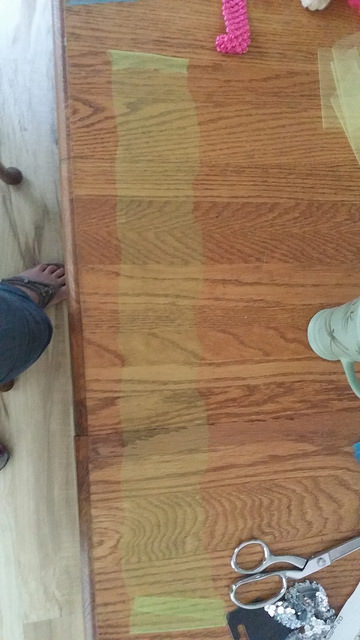 Step 3
Move the cat out of the way, then line up two tulle strips. Push through the hole, tie with a knot. Repeat.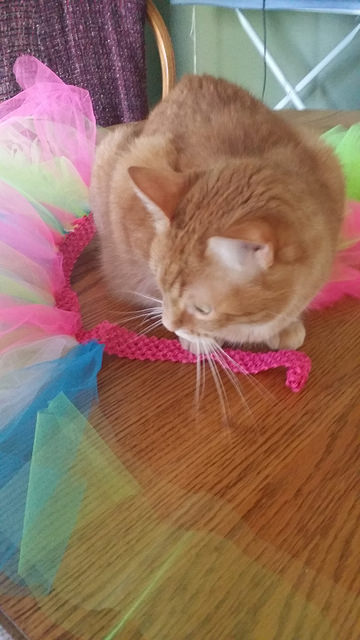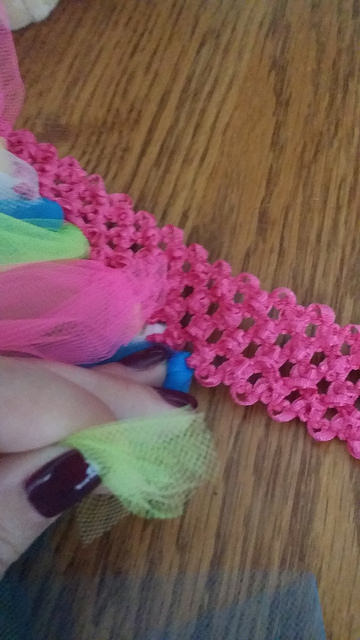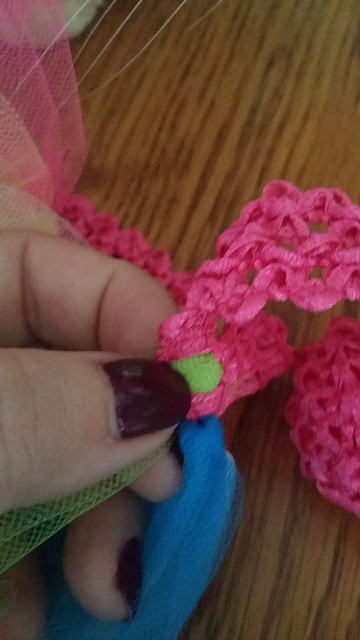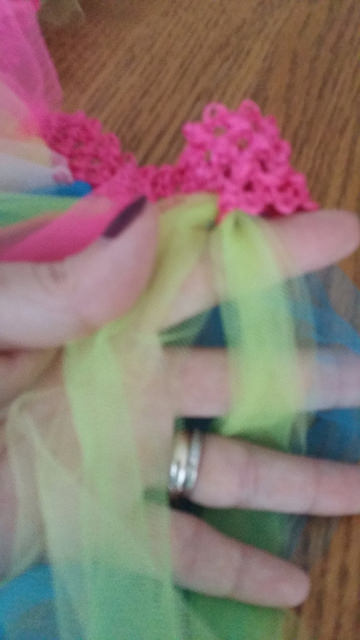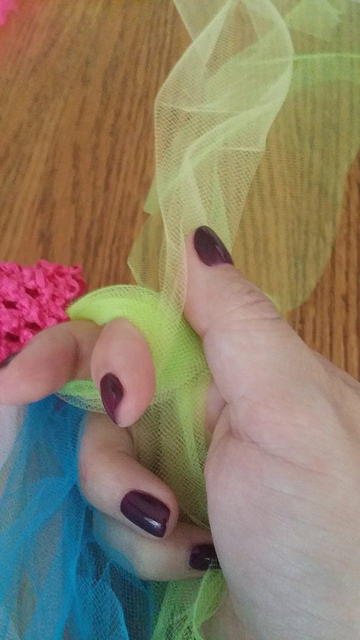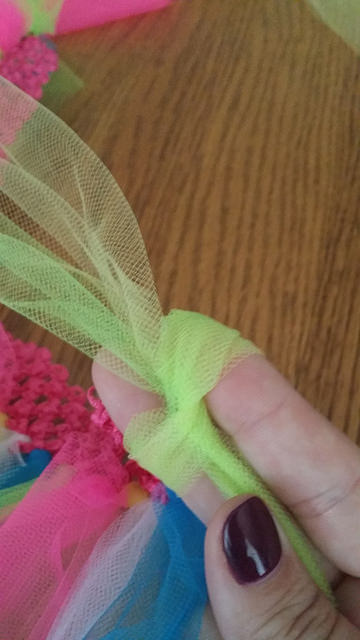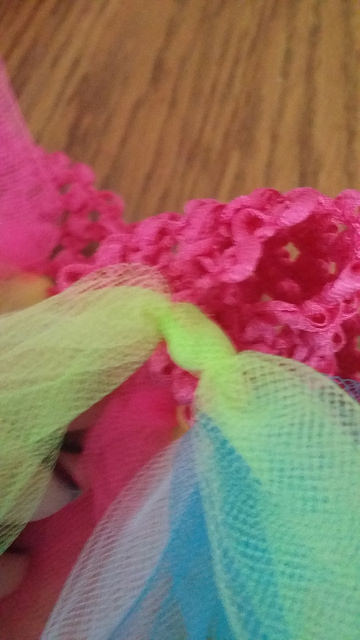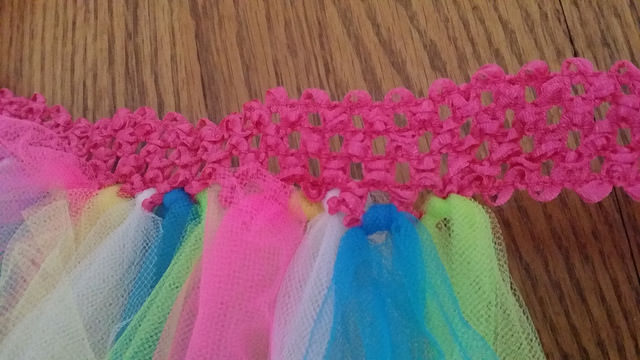 Step 3
Use a final piece of tulle to tie the two ends closed. Wear and have fun!