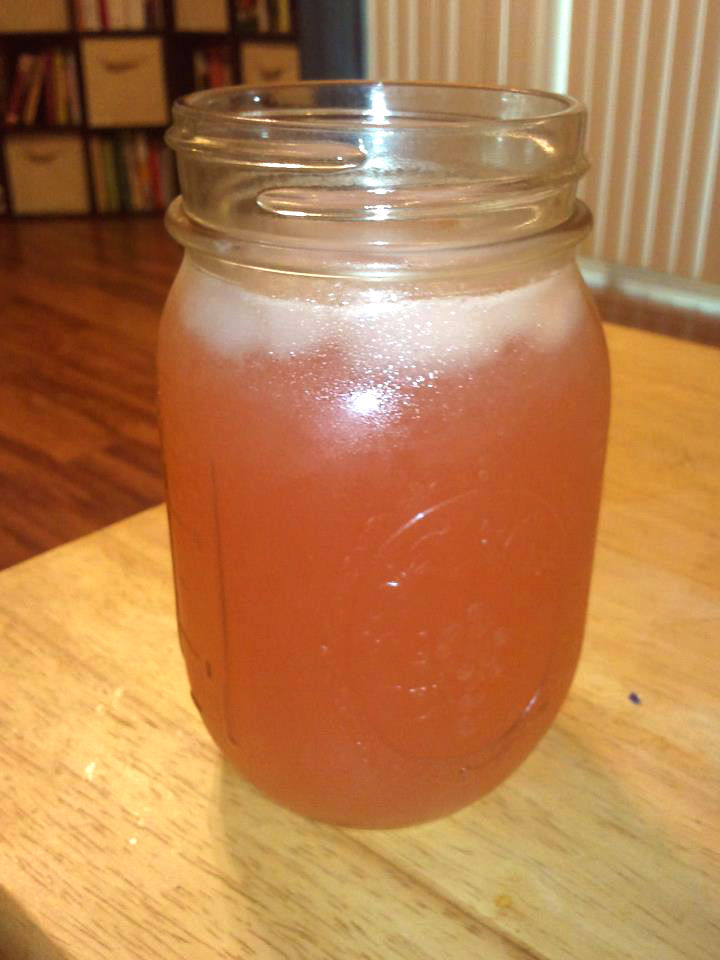 I think I'm newly in love with mixed drinks. At least, the kind that use real herbs and fruits. Ever since I saw this recipe in Heartland: The Cookbook by Judith Fertig I knew I'd love it. I wasn't wrong.
Making the Rhubarb Syrup
The first step is to make the syrup. You can refrigerate it for up to one month, but who are we kidding? You'll use it all up in a nice big batch of the Farm Girl Cosmo.
Ingredients:
4 cups rhubarb, chopped (can use fresh or frozen)
1 cup water
2 cups sugar
juice of 2 lemons
Directions:
Place the rhubarb and one cup of water in a saucepan over medium-high heat; bring to a boil; lower the heat to medium-low, cover, and cook until the rhubarb is tender and pulpy, about 10 minutes.
Strain out the rhubarb pulp, reserving the juice. (Don't throw away the rhubarb pulp; it tastes great mixed in with a little strawberry freezer jam!) Measure the juice and add enough water so that you have a total of 2 cups of liquid. Return to the saucepan, over medium heat, stir in the sugar and cook until dissolved, about 8 minutes. Remove from heat, add the lemon juice, and let it cool. Strain again and refrigerate or proceed to . . .
Mixing the Cosmo
Ingredients
3/4 cup vodka
1 cup Rosy Rhubarb Syrup (see above)
1/4 cup freshly squeezed lime juice
1 tsp orange extract (I substituted a generous splash of triple sec)
1/2 cup freshly squeezed lime juice
8 sprigs basil (I omitted this, but in hindsight my lemon basil would be a great addition)
Mix well. I don't recall if I tripled or quadrupled the recipe, but I used up all the rhubarb syrup and shook it all up in a half gallon mason jar, added ice, and served in pint jars. DH and I thought it was so tasty but awfully dangerous – the alcohol is quite masked, and it's quite sweet. Very tasty if I do say so myself. I can't wait for the next party we can take this to!