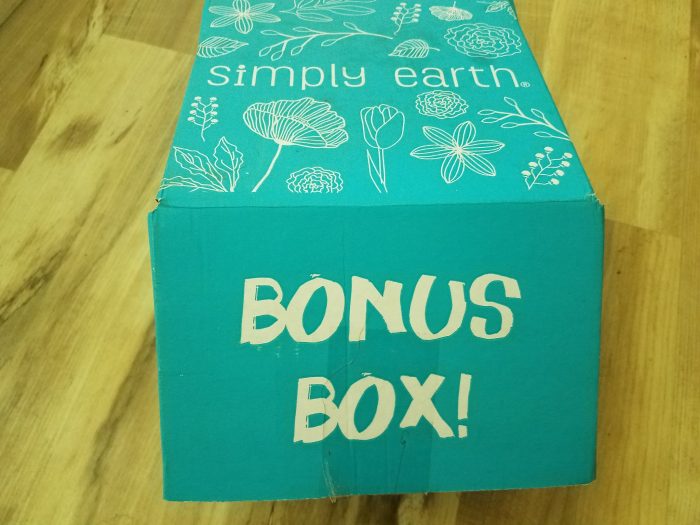 I'm sort of a sucker for subscription boxes. I hate shopping and who doesn't love a little surprise every month? I've also been getting more and more into essential oils, so when Simply Earth asked me to review their monthly essential oil subscription box, I was like, sign me up!
I want to preface this review by saying that I am not an essential oil zealot. I enjoy them, but I hate the people on Facebook who are all like, "Have cancer or a broken arm? No need to go to the doctor, I have an oil for that!" Also, early on in my herbal studies I was taught to respect the oils and to use them judiciously because of the sheer volume of plant matter that are used in their production. So again, I am not really in to using them as flavorings or cooking just to impart some flavor. That's what herbs and spices are for.
So with that disclaimer out of the way, here is the July unboxing.
With every new subscription you get a "bonus box," which is pure genius. So many times I come across an essential oil recipe and I wonder where to find a container or other piece of equipment. Simply Earth has you covered! Adorable spray bottles, beeswax, and more to stock up your oil cupboard.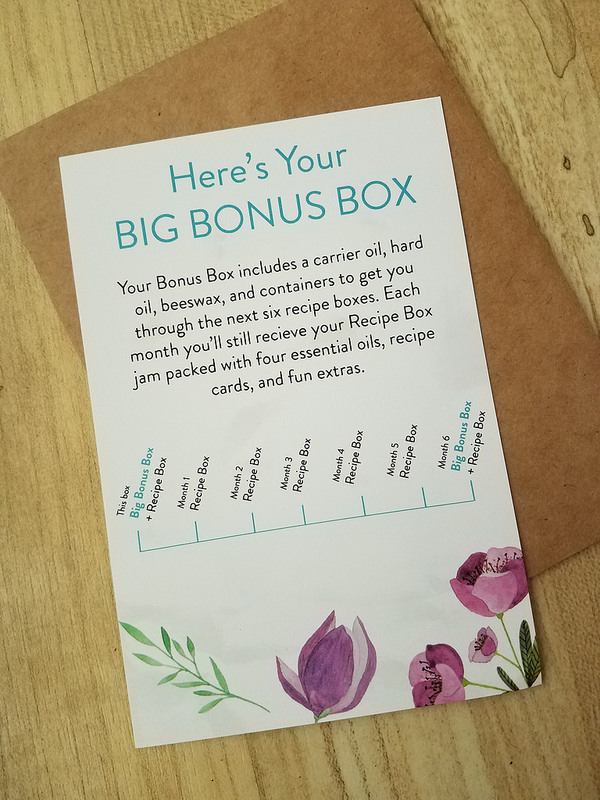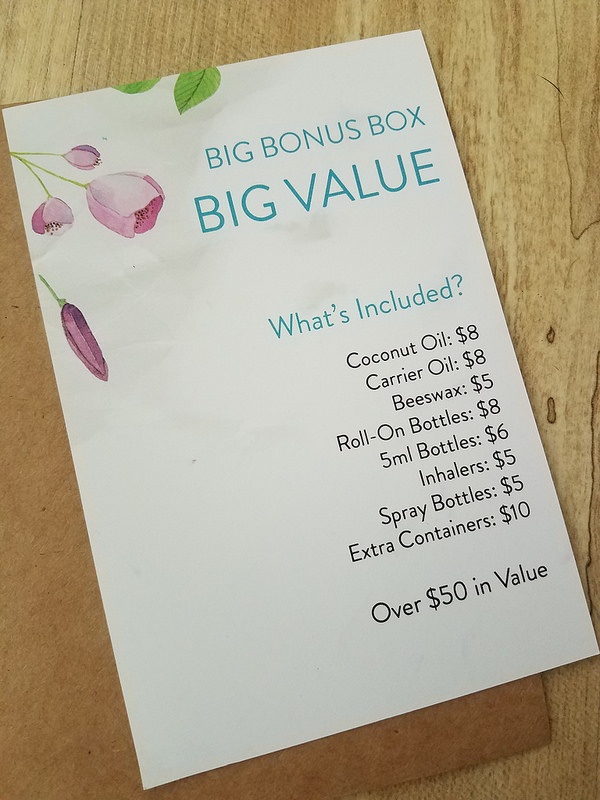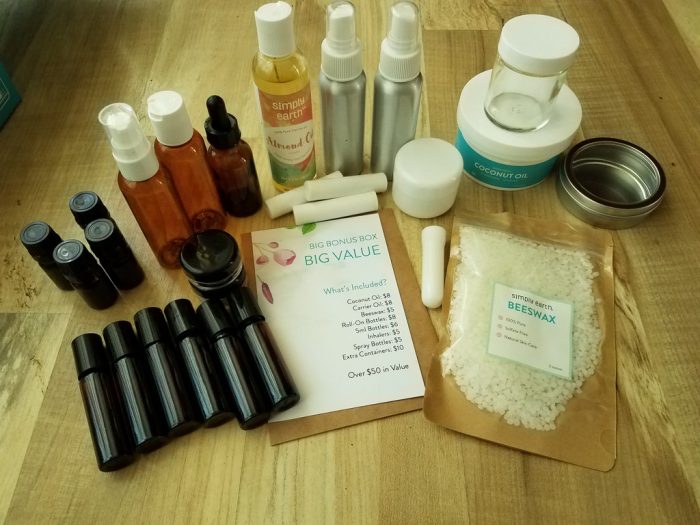 I was probably way more excited about this than normal people simply because I know the pain of hunting down these types of supplies!
Knowing I had this stash made me even more eager to see what was included in the July box.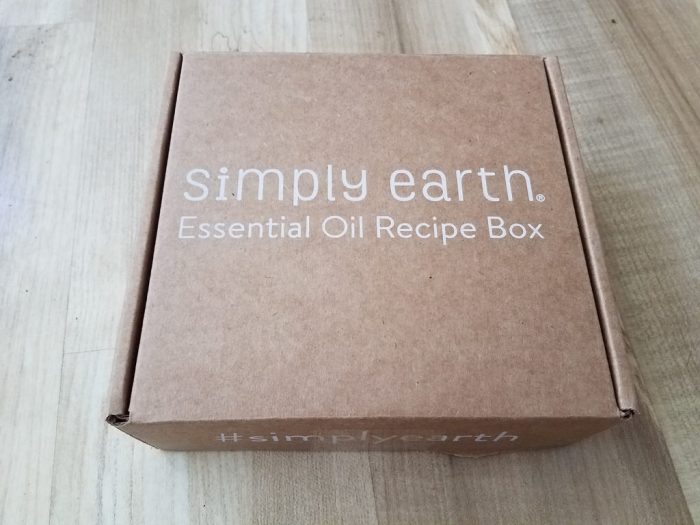 Ready? Here we go!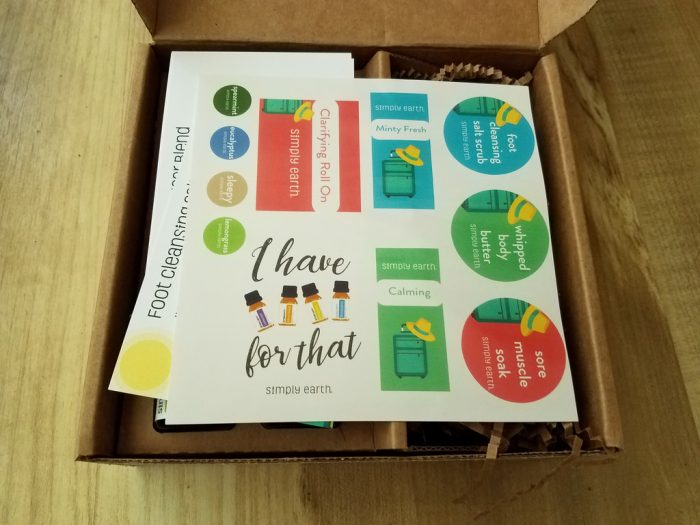 These adorable labels provide a great overview of what's inside!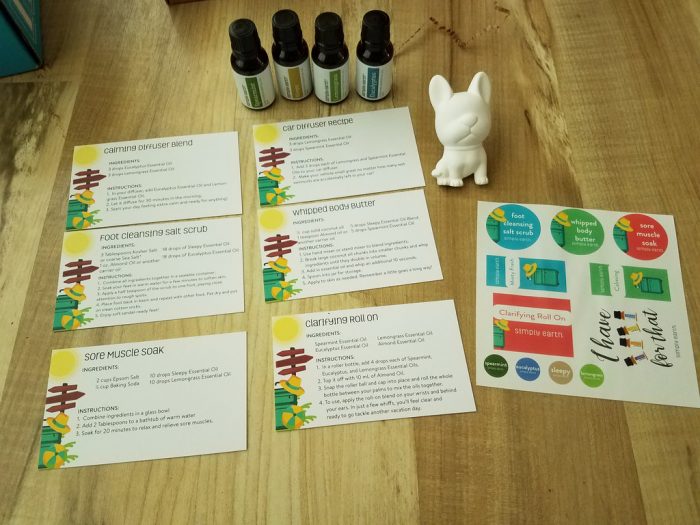 Ta-Da! Six recipes, four essential oils, an adorable dog car diffuser, and labels. I can't wait to make these recipes, and of course I don't have to go hunt down containers since they came in the bonus box. And the labels are super convenient.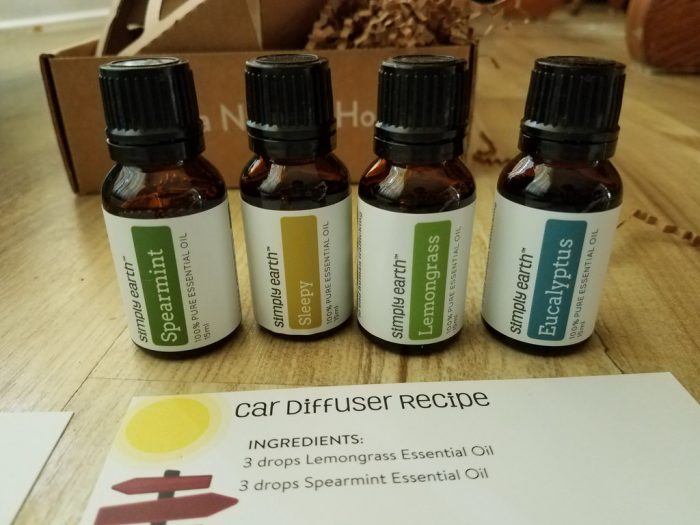 The oils themselves are high quality and seem versatile to add to my collection (I'm diffusing the lemongrass and spearmint at home as I write this!) And I love that they work with farmers all over the world to make sure that the plants are harvested safely and fairly, and 100% pure.
Cool side note: 13% of the company's profits go to ending sex trafficking. I love when companies get involved with great causes!
The prices are very reasonable, and I love the idea of building my library through seasonal recipes.
If you'd like to give the subscription box a try, click here  (affiliate link) and use code WHOLISTICFREE to get the Essential Oil Recipe Box with Big Bonus Box and a $20 gift card that you can use for future purchases. Let me know if you try it!