)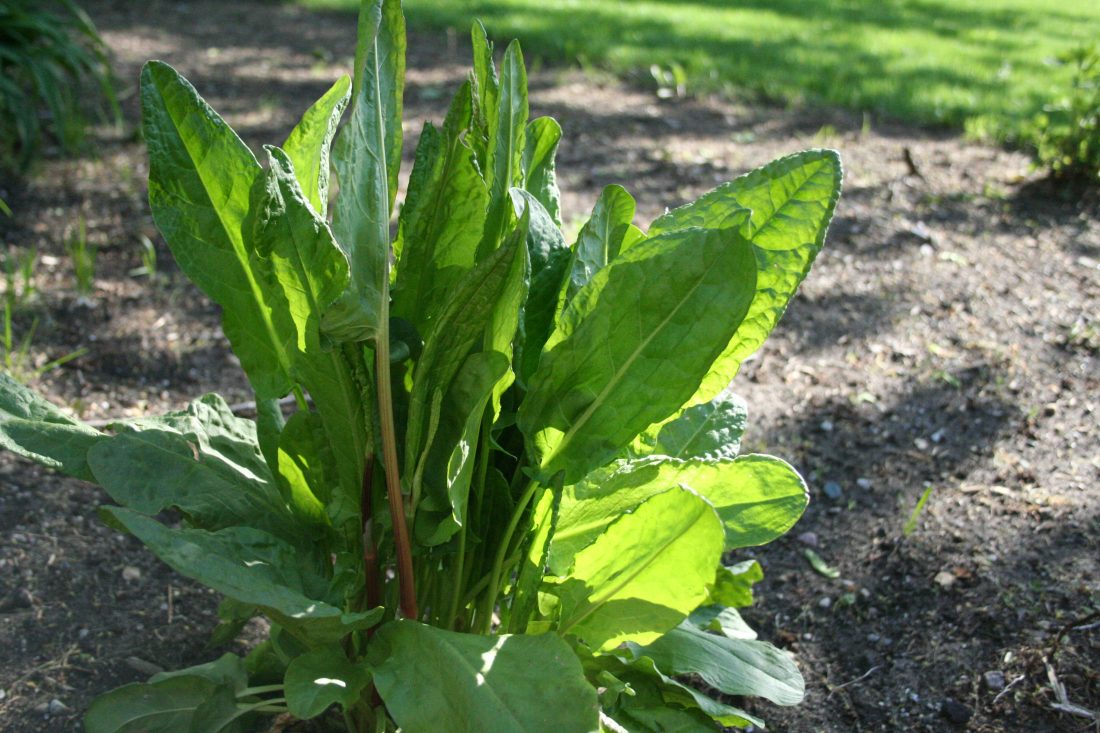 One of the first things that comes up in my garden in the spring is sorrel. Sorrel is a perennial herb/vegetable that is sort of like spinach with a rhubarb-ish flavor. Nice and sour!
I have four large plants that are beautiful in my landscape and also taste delicious added to salads or made into soup. But the easiest way to use it? Sorrel pesto!
I love making pesto because it is a great way to use up any herb or greens (In fact, the chives used in this recipe are another plant I use in my landscape). All it requires is a food processor or blender. Very easy to clean up, too! Speaking of cleaning, before you dive into the recipe, grab this FREE Summer Chef's Set of Mrs. Meyer's hand soap + dish soap + multi-surface spray + Grove Collaborative Bubble Up with your first order from my friends at Grove Collaborative. It's everything you need to make cleanup effortless, from pesto to full-on summer barbeques. (If you're already a customer, you'll get a free set of Grove Walnut Scrubber Sponges.)
Now, here's the recipe:
Sorrel Pesto
A great addition to rice, pasta or pizza!
Ingredients
2

cups

sorrel

, packed

2

cup

chives

(about a handful)

1/4

cup

pine nuts

(can substitute walnuts)

1/4

cup

Parmesan cheese

1/4

cup

olive oil

(I substituted avocado oil)

salt & pepper to taste
Instructions
Put everything in a food processor until all blended up and it's a paste consistency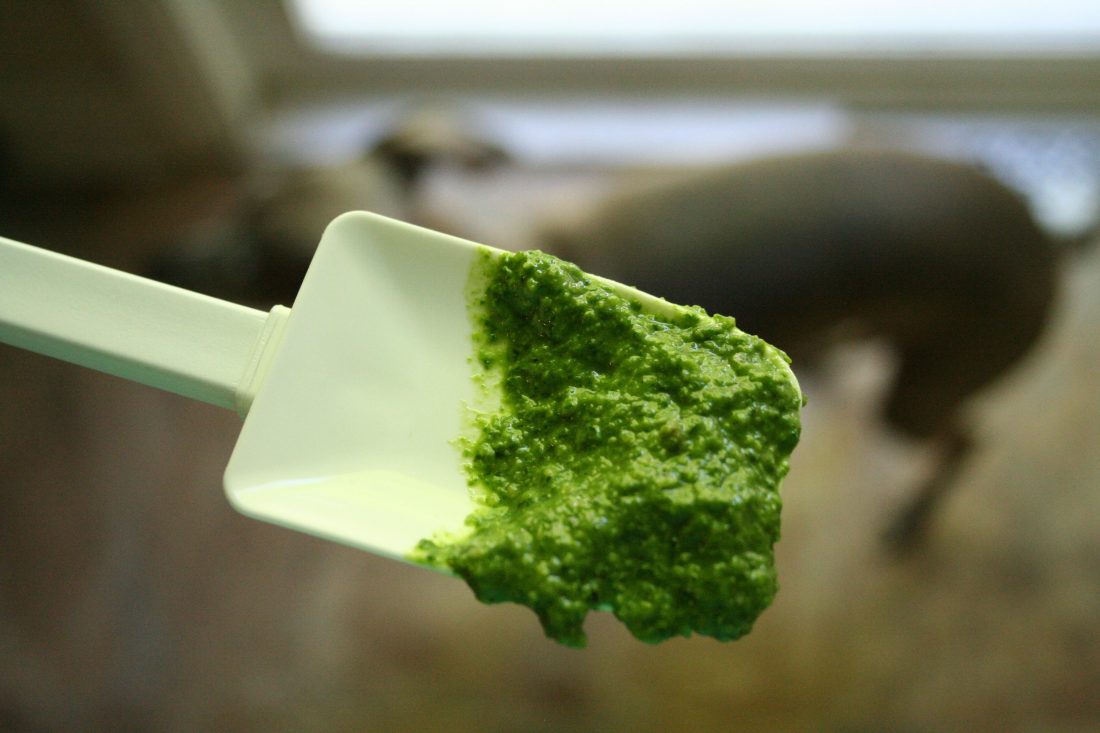 When you're finished, give the food processor a quick scrub with your Bubble Up dish brush set and soap. Then wipe down the counters with your Mrs. Meyer's multi-surface. So easy!
Bonus tip: With summer right around the corner, I'm planning on stocking up on essentials like Seventh Generation stain remover and Badger Balm bug spray. I love that Grove Collaborative hand-selects the best natural products and delivers them (carbon offset) right to my doorstep, on my schedule.
Right now when you sign up for Grove Collaborative, you'll also get a free 60 day VIP trial. For 60 days, you'll save even more with free shipping, free gifts, price matching, exclusive sales and personal service.
Don't spend time running to the store for dish soap when the sun is shining! Grab your Summer Chef's Set and try Grove Collaborative now. Click on the image and be taken to the offer!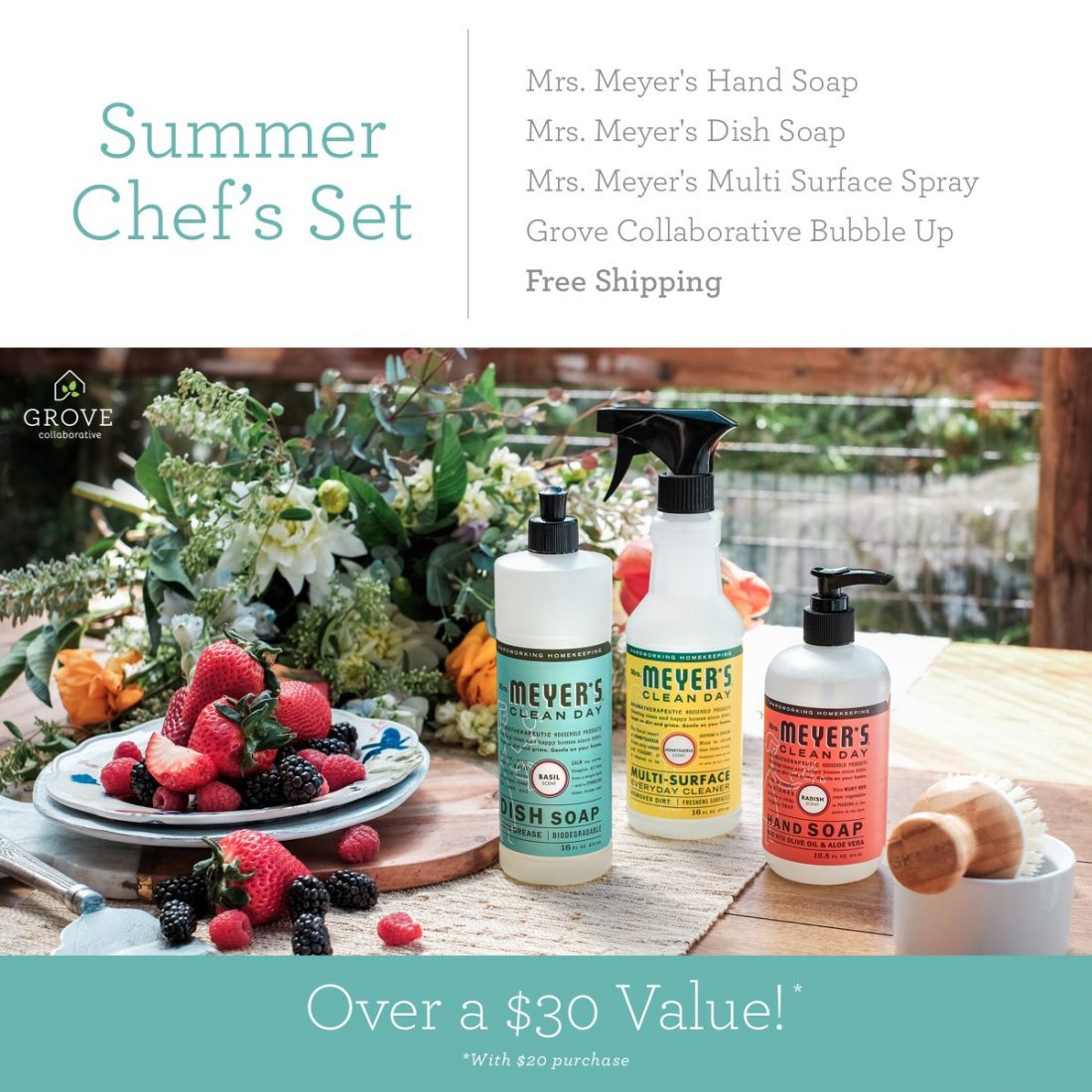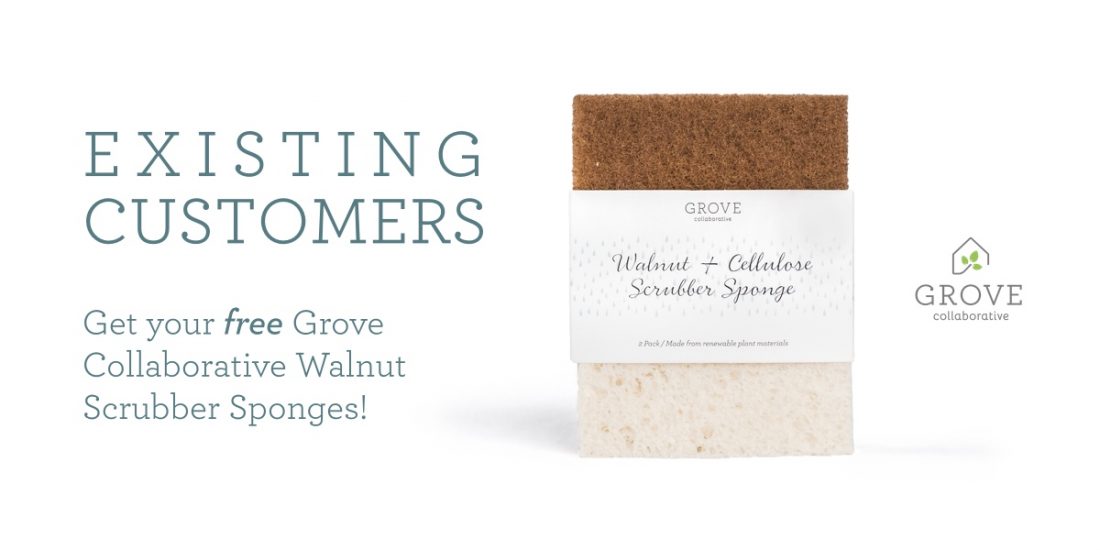 Note: This post contains affiliate links