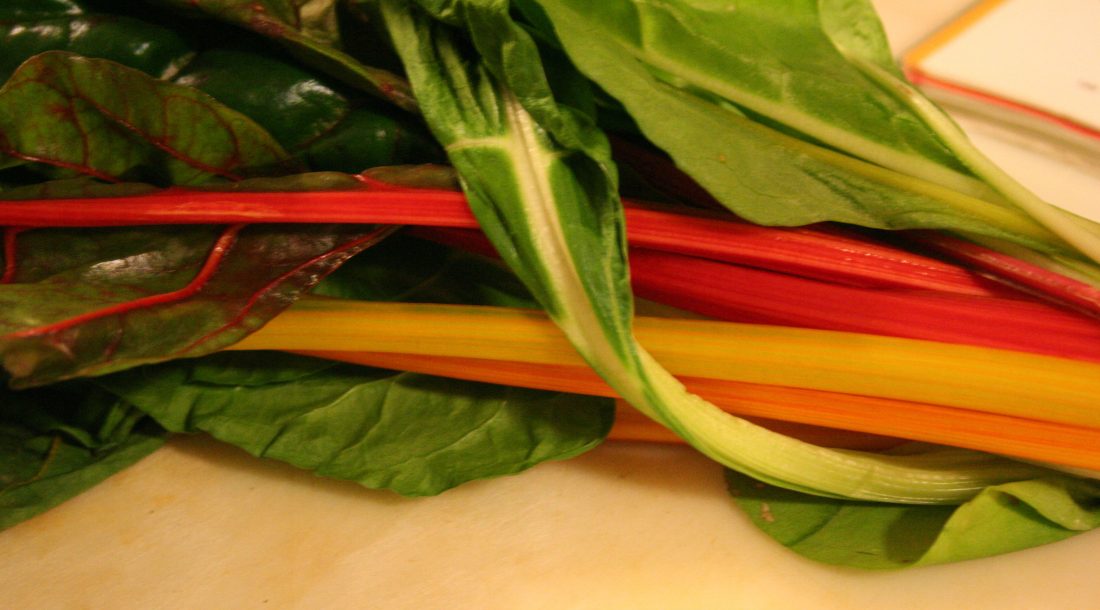 Is rainbow chard not the most gorgeous thing ever created? I couldn't resist picking some up at the farmers market last weekend. And it still looks pretty good for being in the crisper drawer almost a week. I'm so glad that many farms around here are using hoophouses and other extending-the-season methods to keep Swiss chard going just a bit longer.
I was craving something NOT rich and overly sweet, so I talked DH into frying up some venison steak and I made sweet and sour Swiss chard to go along with it. I love team effort dinners!
I posted this recipe a couple of years ago but it was sort of buried along with a stuffed acorn squash recipe and I thought it deserves a post of its own.
Source: Simply in Season Expanded Edition (World Community Cookbook)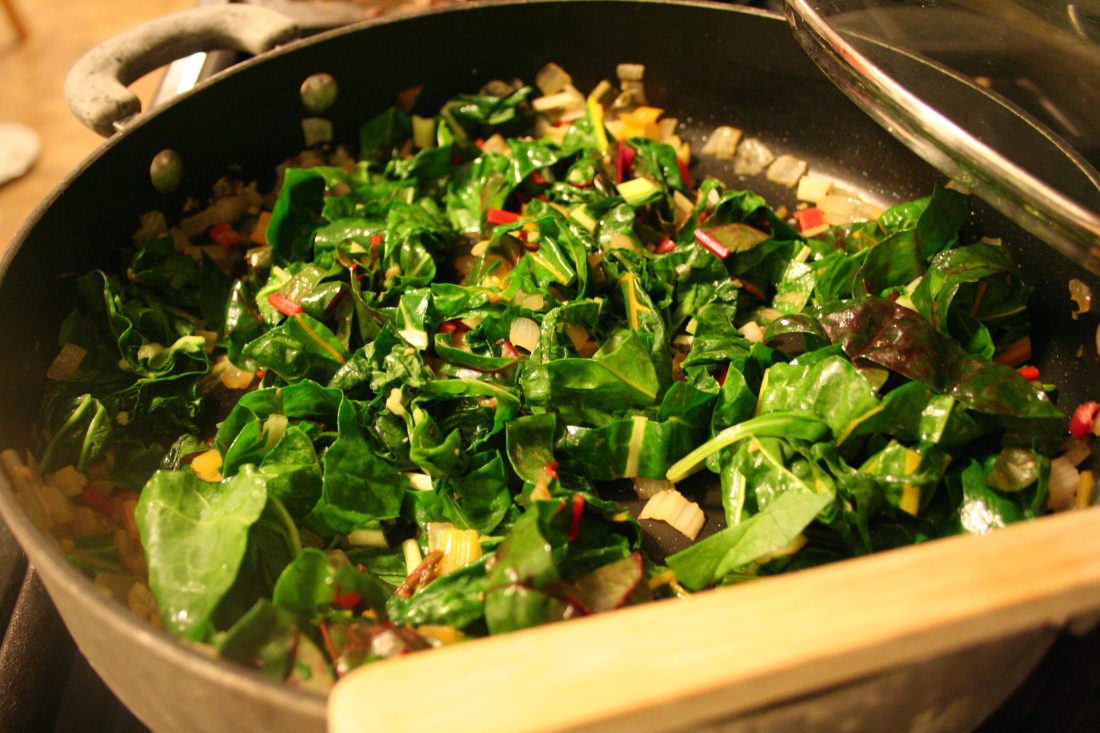 Sweet and Sour Swiss Chard
Ingredients
1 lb Swiss chard, rinsed and patted dry, stems chopped and set aside, leaves chopped into 1 inch pieces
1 medium onion, diced
1/4 cup raisins or dried cranberries (optional)
2 cloves garlic (minced)
3 Tbsp cider vinegar
1 - 1 1/2 tsp sugar
salt and pepper to taste (optional)
Instructions
In a deep pan, saute the onion in a little olive oil over medium heat until softened, about 5 minutes.
Add in the raisins, garlic, vinegar, sugar, and salt and pepper and chard stems, cover, and cook for 8 minutes.
Place the leaves on top of the mixture, close the lid to steam them for another 2 minutes.
https://www.wholisticwoman.com/sweet-and-sour-swiss-chard/
The Verdict: Still one of my favorite Swiss chard recipes. I only put a teaspoon of sugar in this time, and it's amazing how sweet it makes everything taste. I could probably get away with even less, but then, I actually like the flavor of greens. My favorite part was the mixture of onion and Swiss chard stems left on the plate after the leaves were eaten- divine!
This post shared at Simple Lives Thursday