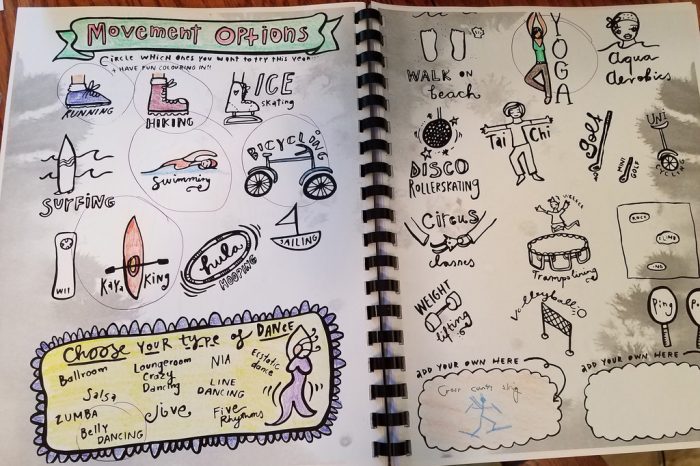 It's so easy to make superficial resolutions. "I want to lose weight!" "I want to finally get my spending under control!" So I love that today's prompts from Lisa Jacobs focus on getting real.
Welcome to Day 3 of New Year for a New You, a series I'm participating in (you can read all about it here).
In today's prompts she encourages us to consider these 5 pillars of a harmonic life:
Financial:
Spiritual:
Mental:
Relational:
Physical:
and then apply the following questions to each of them:
What do I really want? (vision)
What is important about it? (values)
How will I get it? (methods)
What is preventing me from having it? (obstacles)
How will I know I am successful? (measurements)
I did a version of this in the Shining Year workbooks, so I'm not going to retype it here. Plus it's pretty personal, haha. I do love how Leonie's version includes drawings that you can color in (see the top of this post for an example of my mad coloring skills).
I do love that Lisa has you go through and set goals for each of those areas, and then revisit them when planning your quarter and month. It helps keep them in the forefront rather than a side item. Very helpful for work-life balance.
Another cool idea I came across in one of the Facebook groups for planners is the idea of making a mini vision board to go in your planner. I'm newly rediscovering my creative side, so it feels a little gradeschool to me, but I'm going to go out on a limb and share anyway: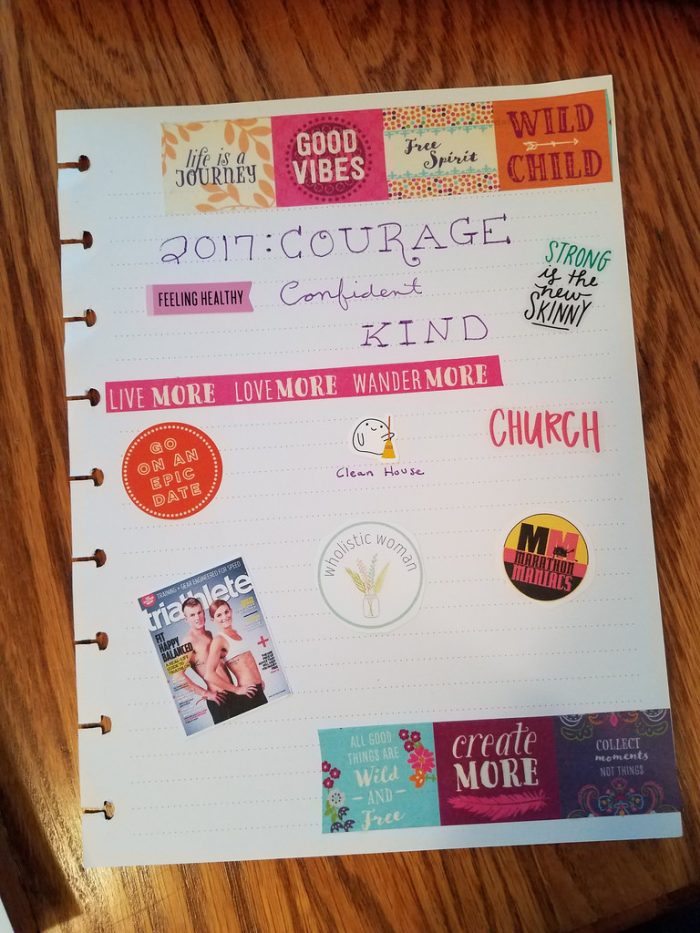 Do you make a vision board? What do you think of the 5 pillars? I'd love to hear your answers!