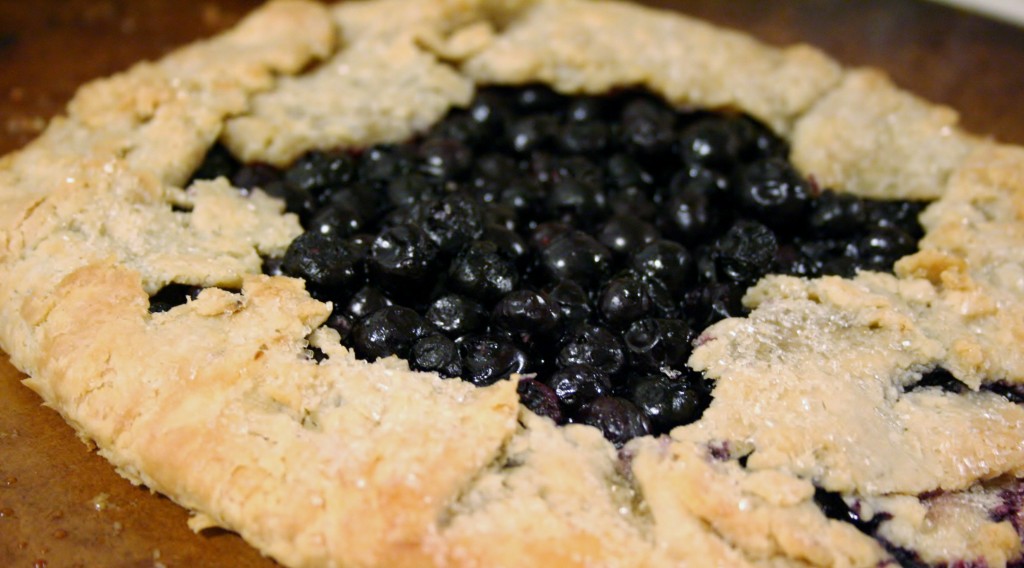 I'm starting to really dig these free form tarts (sometimes called galettes). They are seriously easy. The crust turned out great and while I still need to look up recipes for cooking times & temps (although I wonder, is it really that important? I could probably wing it and be fine), I'm starting to imagine the possibilities. Take, for example, tonight's blueberry tart.
I simply rolled out the leftover dough from yesterday's Onion Tart (which someone on Twitter pointed out was only 5 ingredients), put about 1 1/2 C of frozen blueberries in the middle, sprinkled with sugar, and put in a preheated 400F oven for half an hour.
Seriously, it was that easy.
The dough rolled out a lot easier today.
The Verdict: Through the magic of cropping, you wouldn't know that when I pulled this out of the oven DH said it looked like an oil slick. See, the blueberries had leaked out the side. Oops. Not sure if it was due to using frozen blueberries or from sloppy galette-forming. No matter, what was left tasted just fine. The blueberries were AWESOME last fall, and tasted just as awesome after being in the freezer for a few months. I know DH liked it because he went back for seconds.  Now I'm wondering if I can do the same thing with frozen strawberries. Will have to experiment!