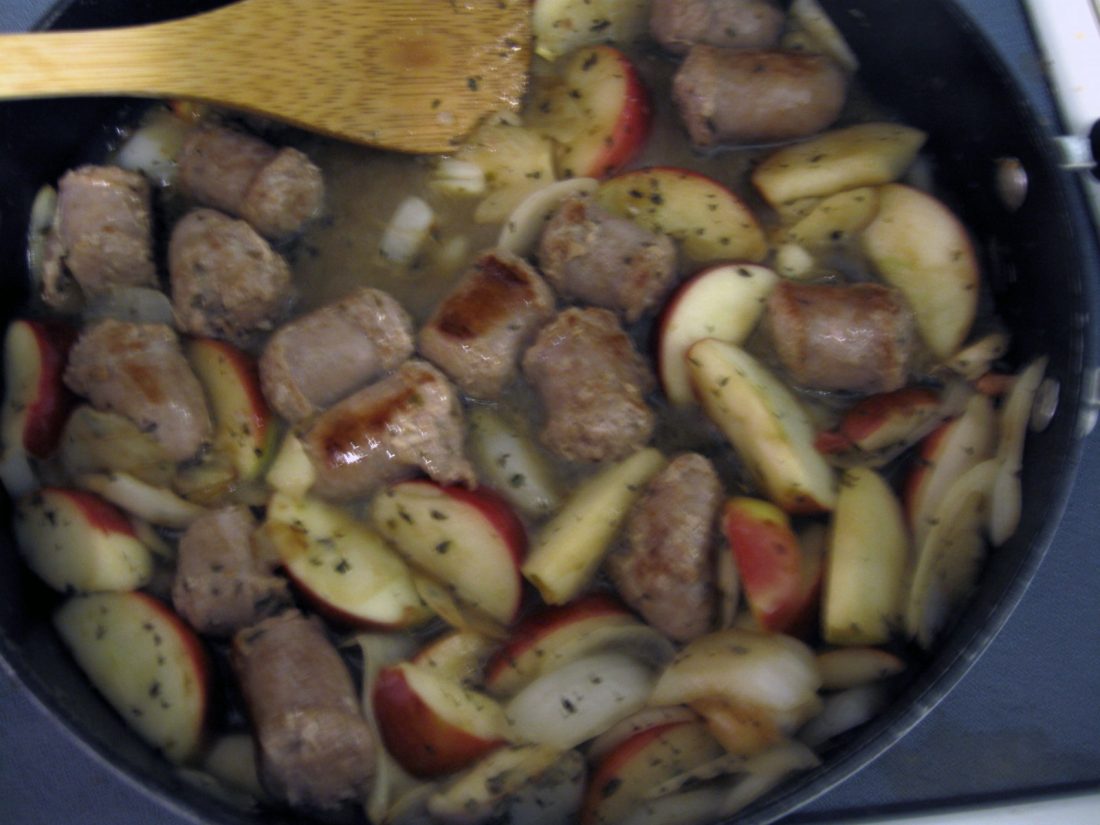 Several years ago I took part in the Dark Days Challenge, where each week bloggers would try to make one meal per week during the Dark Days of Winter that featured local ingredients. The idea was that it is difficult to use local produce when there isn't much in season. Here in West Michigan, the demand for local produce means that in recent years farmers have used hoop houses and storage techniques so that many of our farmers markets are year round. A lot has changed which is so encouraging.
Even if you don't live where farmers markets go year round, you should be able to incorporate several local ingredients in this recipe.
You can use store bought or homemade apple jelly for this, or walk on the wild side and use hot pepper jelly.
The verdict: DH suggested serving this over rice, so I let it simmer an additional half hour while the rice cooker worked its magic. The result was heavenly. The sweet and sour of the apples and sausage made for a delicious dish.