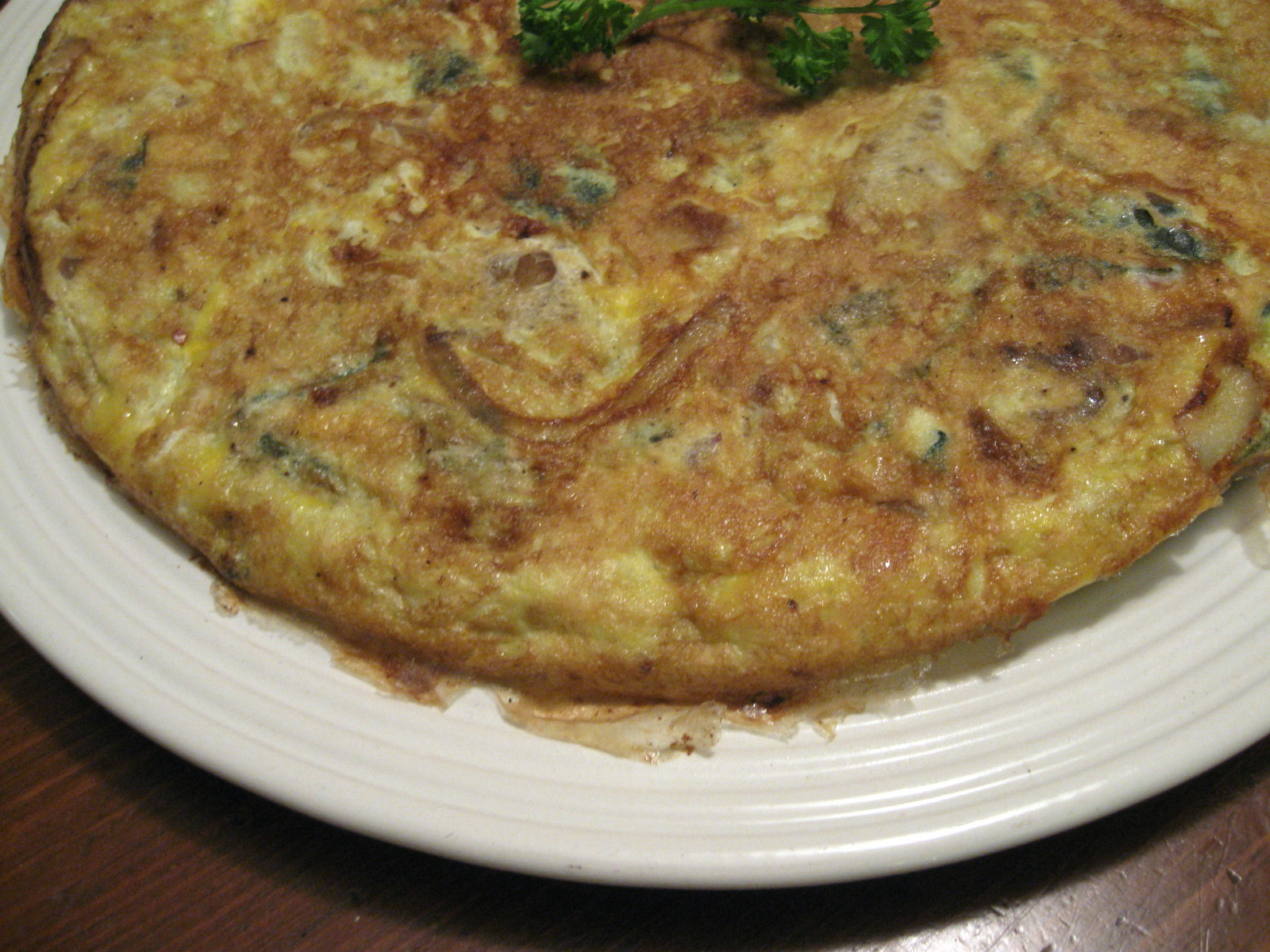 Sometimes people get vegetables in winter CSAs that they aren't sure what to do with. Rutabagas are one of those vegetables.
However, once you try them a few times, you will start to develop a taste for unique root vegetables. If you're too nervous you can always substitute potato.
The verdict: I was surprised at how nicely it set up. Usually when I make scrambled eggs with things in it the whole thing turns out soupy. I was also surprised at how nice it smelled when I turned it out onto the platter. I thought for sure it would need cheese, but I tasted it without first. Yumm! The bacon flavor permeated the entire slice. The sweetness of the rutabagas complemented the kale nicely. It didn't need cheese, but I think I should have added some mushrooms. All in all, very tasty.
Servings: 6