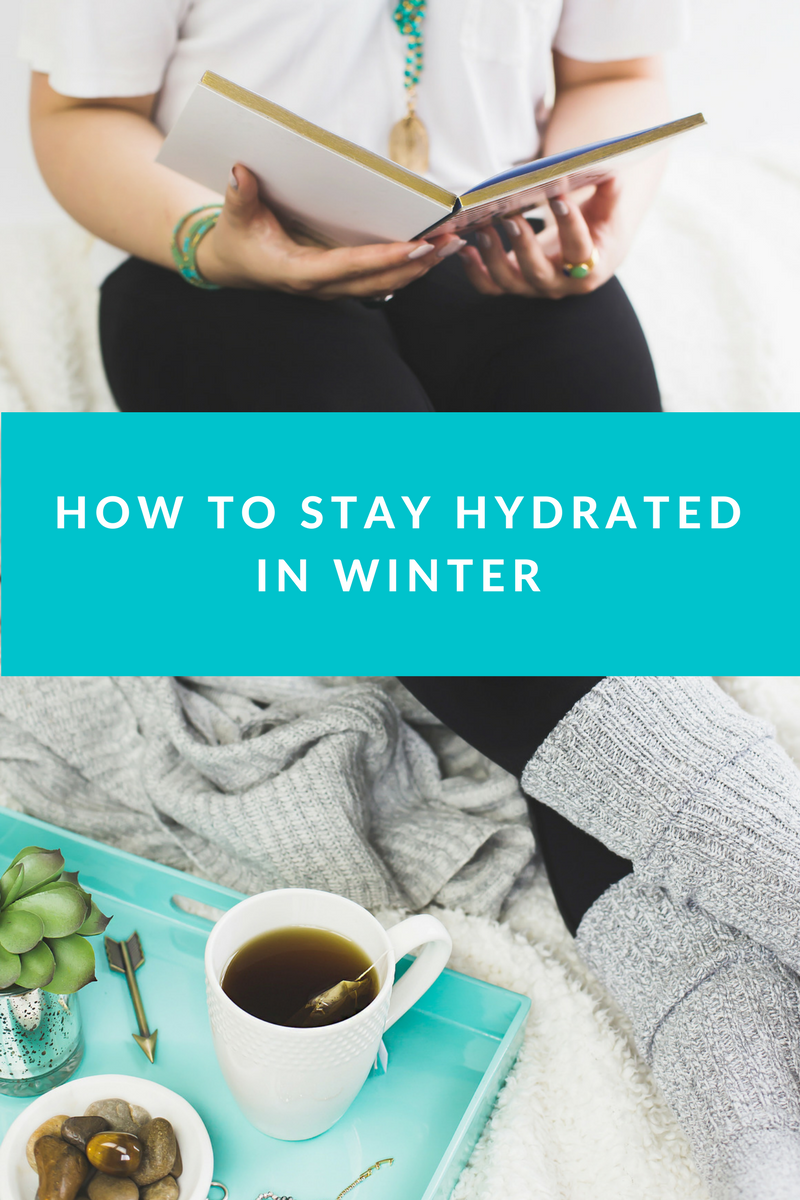 I am so ready for spring! Yet, winter is still here. One of the things I hate about winter is how dry everything is. I feel like I'm always reaching for lip and body balm. Today's guest post by Estelle Lefébure is excerpted from her book Mindful Beauty, which is full of great tips like how to stay hydrated this winter!
Winter is a season of flux. When the first  chilly mornings arrive and the nights grow longer than the days, we have a tendency to turn inward and hibernate. But this season can be an opportunity to recharge our batteries and renew our inner selves.
Chinese medicine teaches us that this is the season to pay particular attention to our kidneys, whose good health is synonymous with youthfulness and longevity. Since the body is made up of over 70 percent water, dehydration has an aging effect, while hydration promotes a healthy life.
Our hair reflects our general state of health. Soft, glossy tresses indicate a good level of hydration, while dry, broken, or prematurely gray hair is often a sign of mineral deficiencies. It's important to learn how to keep appropriately hydrated, but you should also understand how to avoid the causes of dry skin, wrinkles, joint problems, and pain.
So, go with the flow!
How to avoid dehydration
Here is a list of foods, products, and situations to avoid:
 overly spicy or salty food
excessive consumption of meat or fatty foods
coffee, alcohol, and cigarettes
sleepless nights
going to bed too late
postprandial naps
heavy dinners
excessive sun exposure
excessive sexual activity
inactivity
How to stay well hydrated
Here is a list of recommended foods and activities:
nuts
vegetable proteins
green vegetables
seasonal fruits
soups
sparkling water rich in sodium and phosphorus
mineral water in glass bottles
eating meals at regular times
sleep and relaxation
deep breathing
thalassotherapy
postprandial strolls
A LITTLE TEST
Tug lightly at the skin on the back of your hand and immediately let it go. If your skin is well hydrated, it will spring back like an elastic band. If your skin is dehydrated, it will stay wrinkled for a moment.
My infusions for Winter
It's simple to prepare infusions. Combine your selected ingredients with fresh water and let the mixture steep in a glass pitcher in the refrigerator.
Apple, Ginger, and Mint Infusion
this cocktail is good for the digestion and works well with both still and sparkling water. vary the ingredients and proportions according to taste. you can control the spiciness of the drink by adjusting the amount of ginger, which has anti-inflammatory properties.
Blackberry and Sage Infusion
they have a delectable flavor and blackberries also add a bright splash of color to the water. Like all berries, blackberries are rich in antioxidants, fiber, and vitamin C. Sage helps digestion and has a calming effect.
Cranberry and Lime Infusion
the same recipe works equally well with lemons, limes, or oranges. Cut the citrus fruit into slices and combine with cranberries for a cocktail that has a very seductive color.
Cranberries are bursting with vitamins, minerals, and antioxidants.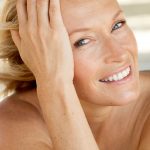 About the author:
French model and actress Estelle Lefébure was one of People magazine's most beautiful people in the world. She has been a cover girl for Vogue, Elle, Cosmopolitan, Harper's Bazaar, Self, Glamour, Allure, and others. She appeared in advertisements for Cartier, Christian Dior, Coca Cola Light, Finesse, Gap, Guess Jeans, Lacoste, Lancel, L'Oréal, Revlon, Samsung, Thierry Mugler, Versace, Victoria's Secret, and many more. She starred in George Michael's "Too Funky" video and in the film Crossing Lines. She leads wellness retreats in St. Barts. Sylvie Lancrenon is a lifestyle photographer. Aline Gérard is a culinary photographer.
About the book:
A life in the spotlight can make it harder still to weather the passing of time, but Estelle Lefébure—former supermodel and French wellness sensation—has discovered the secret. French women reportedly have great genes, but model Estelle Lefébure divulges how they really maintain their fantastic natural looks. Her positive outlook inspires, and she offers a simple, enjoyable path to well-being and looking fabulous forever. In Mindful Beauty: How to look and feel great in every season, easy, step-by-step natural health and beauty tips provide a holistic and mindful philosophy for every season.